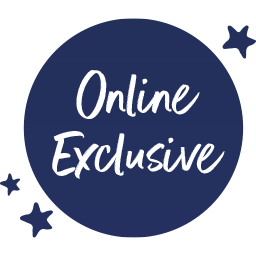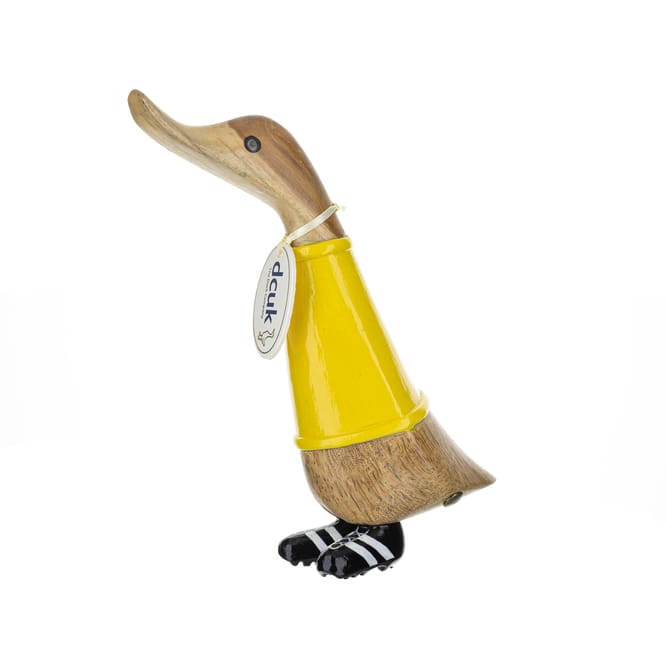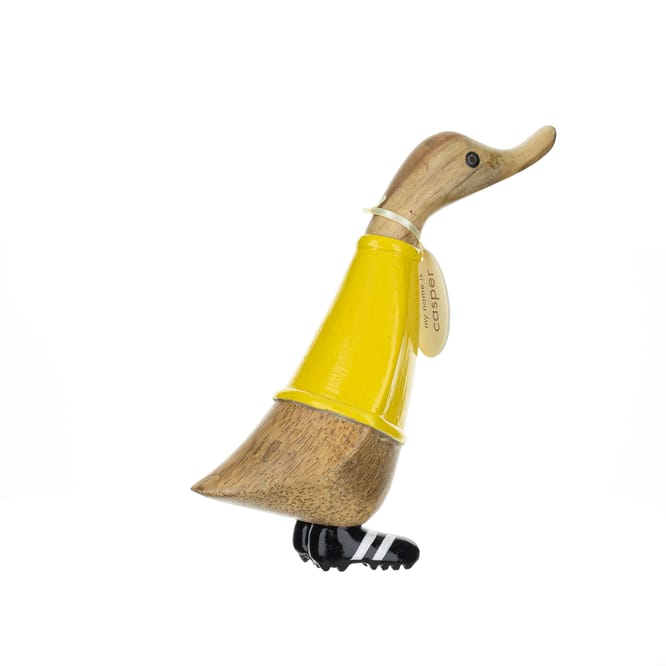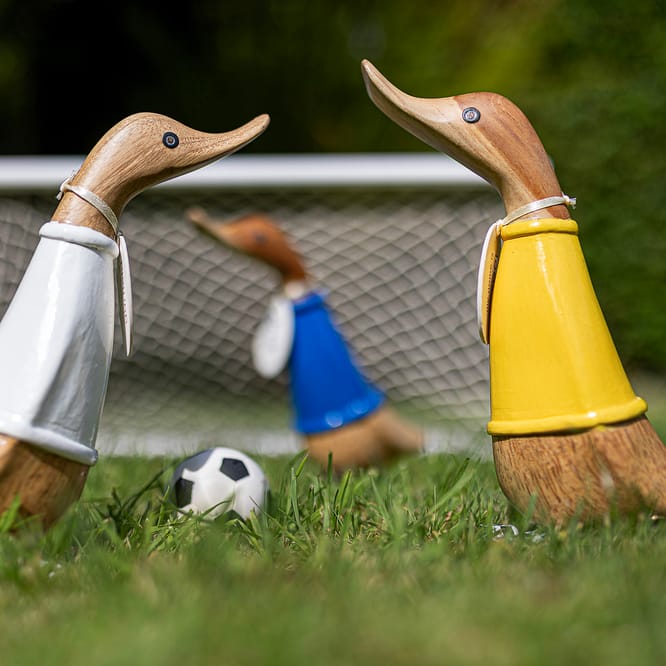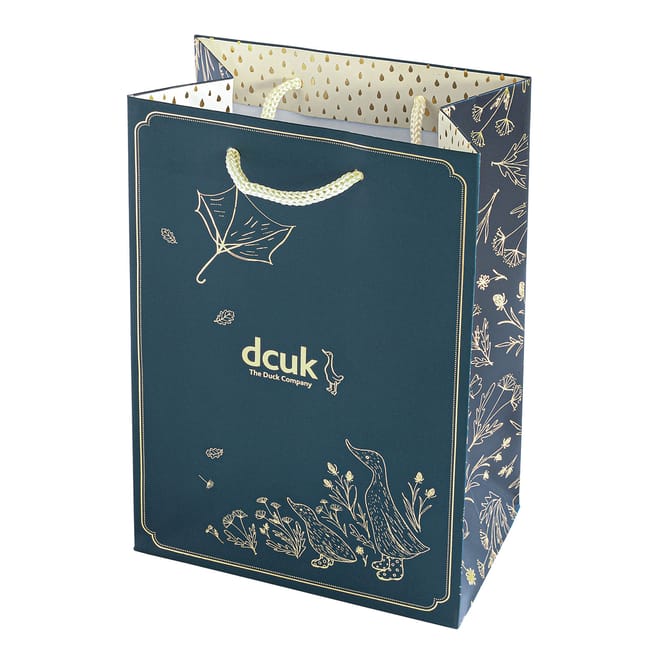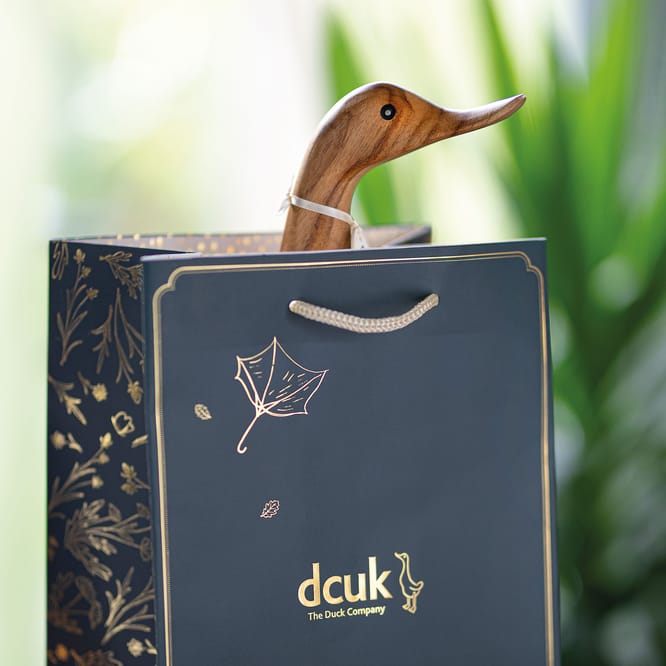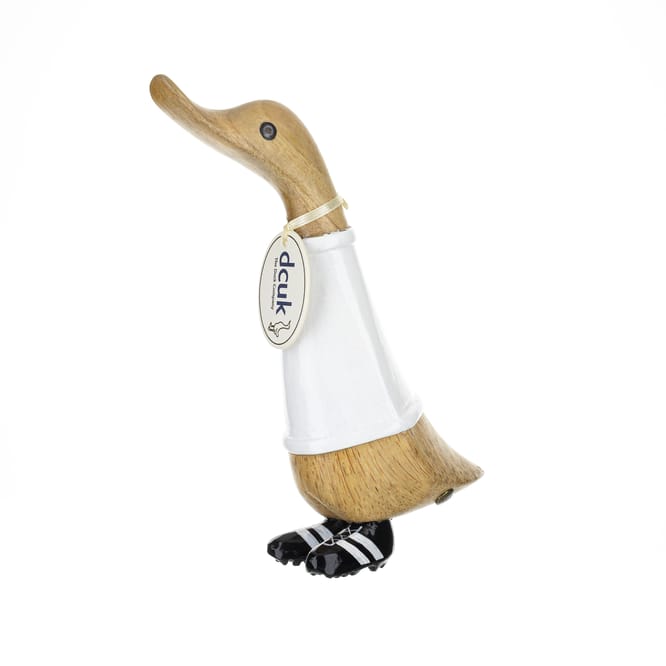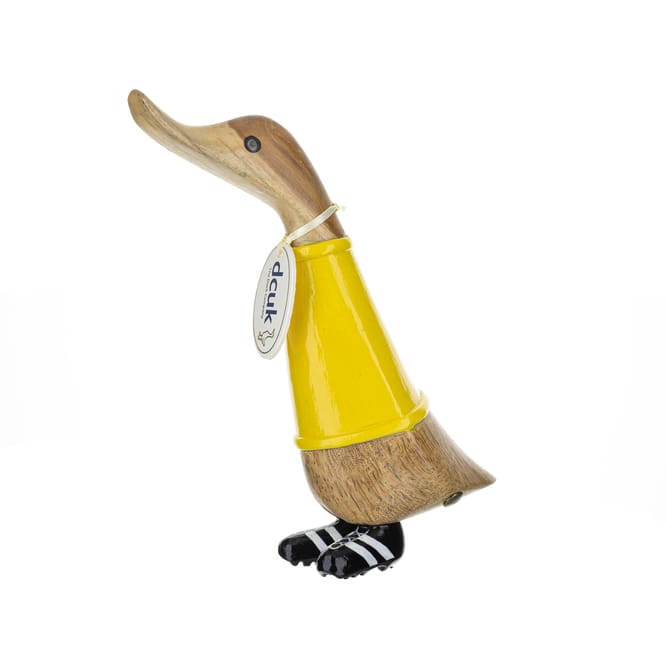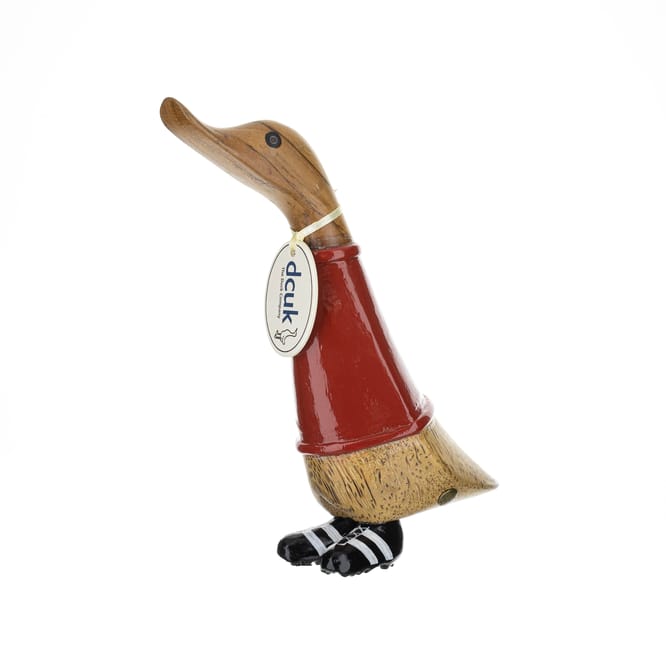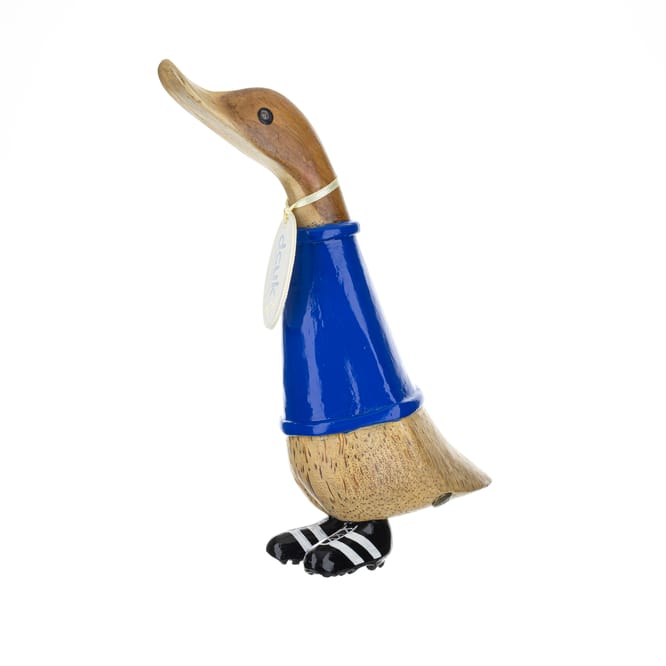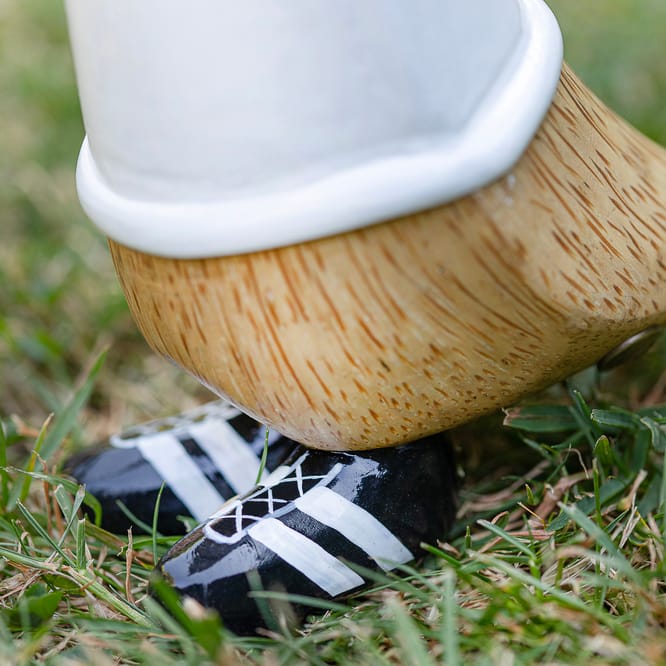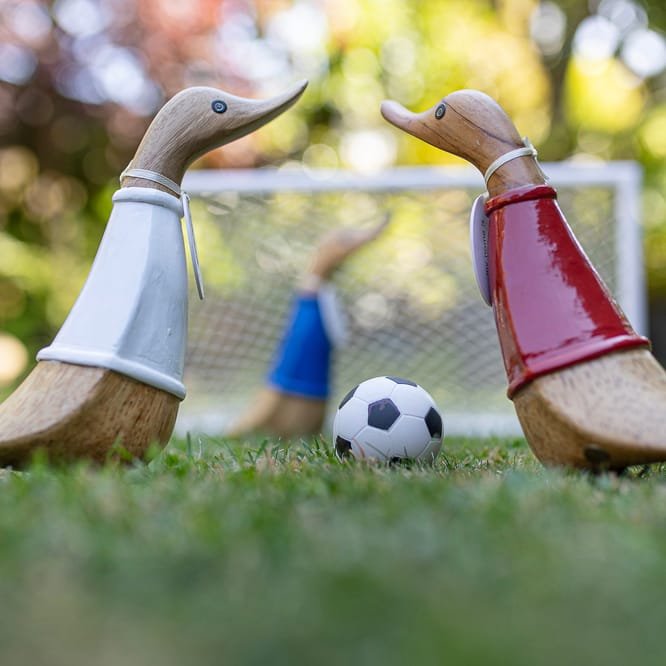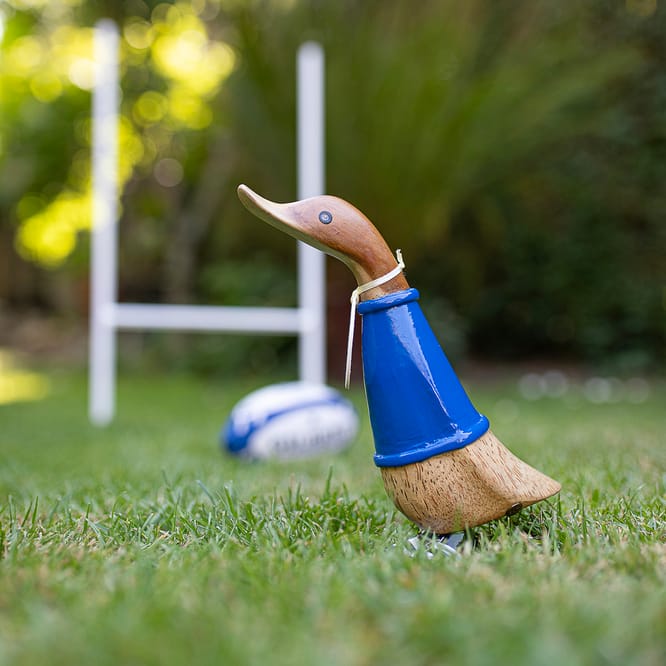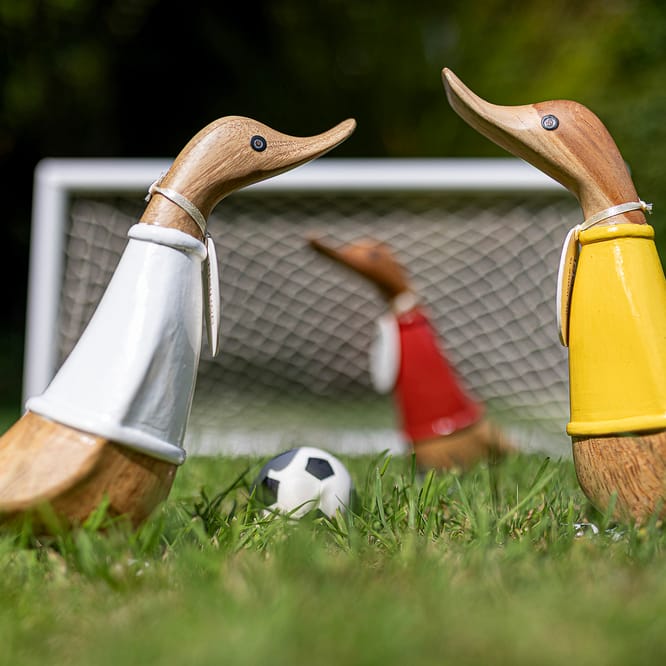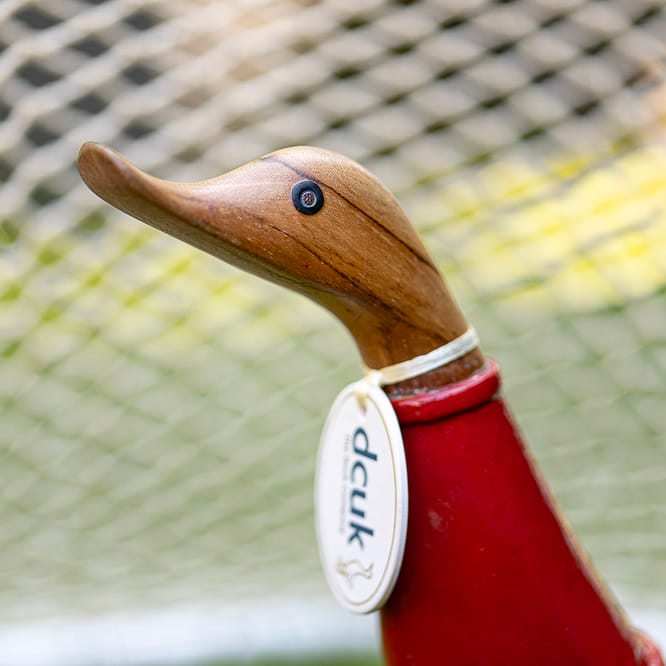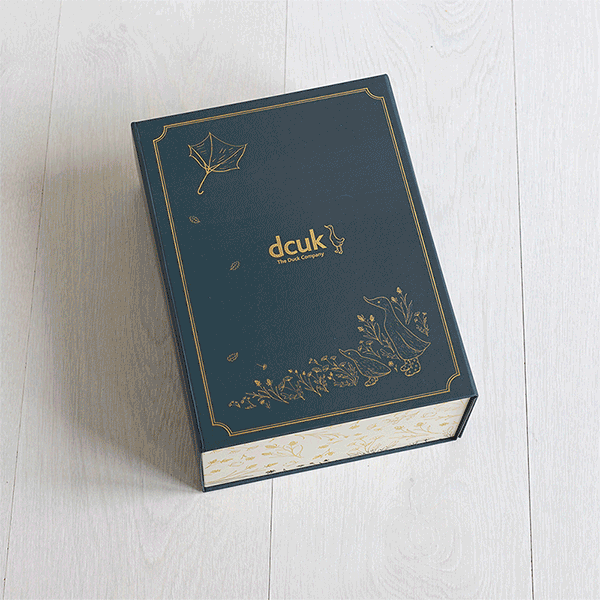 Sporty Duckling
Code: D3SP100 Availability: In Stock
---
Material: bamboo root
Process: hand carved and painted
Height: 18 cm (approx)
Inspired by: friendly kickabouts and do-or-die knockouts
Personality: sociable, competitive, passionate
Absolutely score-geous.
Whether you're a player, a supporter, a bit of both, or just love ducks - we've got four mascots to choose from. Styled to 'match' both football (soccer) and rugby players, these guys and girls are ready to bring positive vibes.
Each one wears studded boots and a plain, coloured top. This could be easily customised by a shirt number sticker or name by the new owner if they wanted, but we're selling them in neutral shirts. We do give all our characters a random name tag, but you might like to choose something specific instead.
You could also make your gift extra-special with one of our beautifully illustrated gift bags, or luxury gift boxes. The bags are 21cm tall and supplied flat, but gift boxes will already have the character neatly packed inside.
As our characters are all individually made, poses may vary from the photos.
Please remember that we offer FREE UK shipping for any orders over £40.
You may also like...