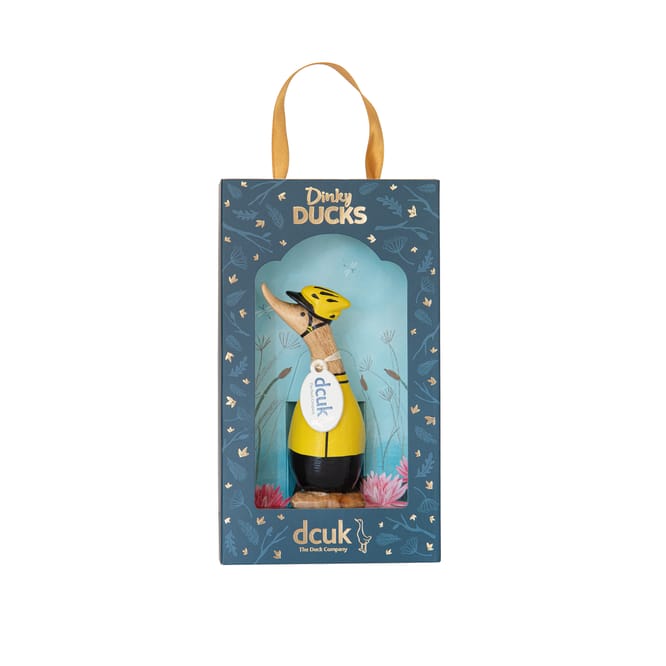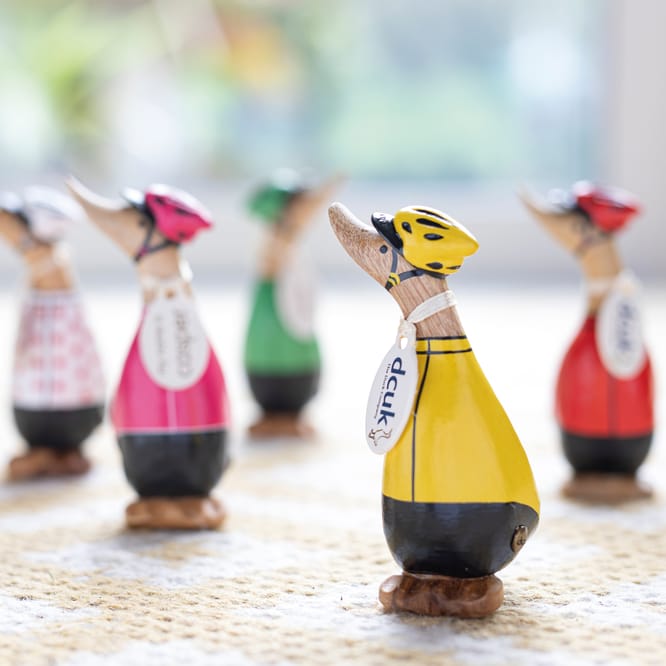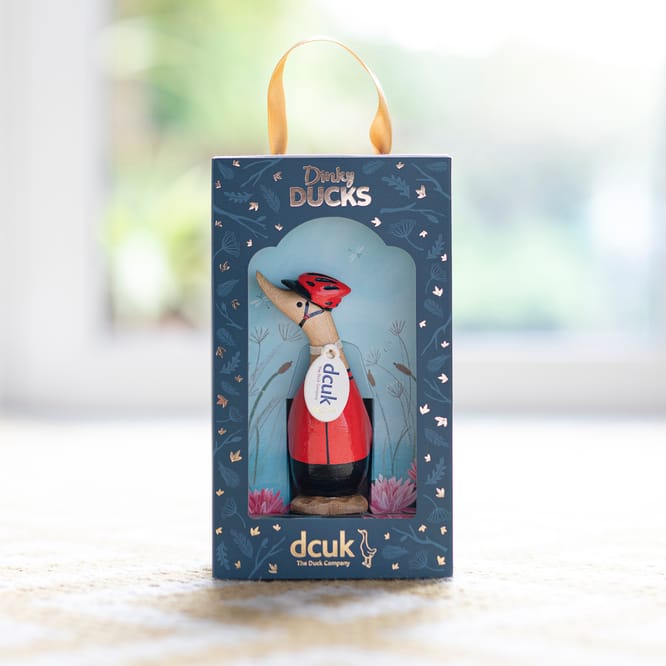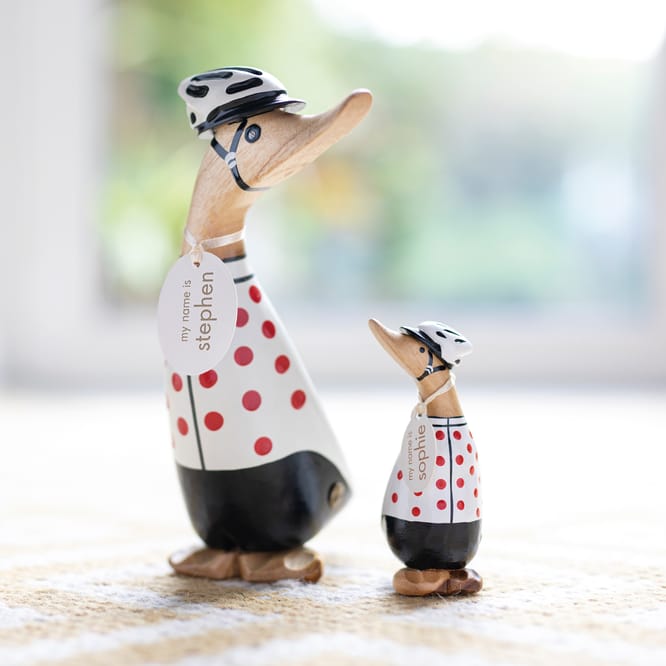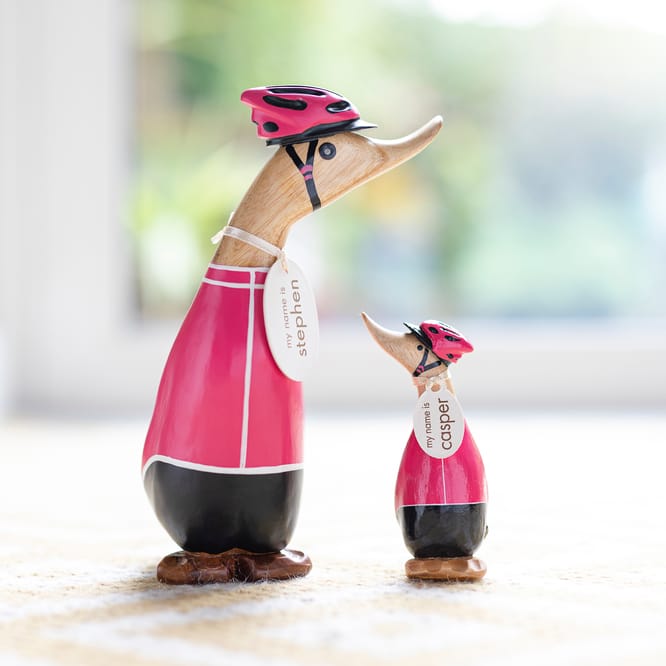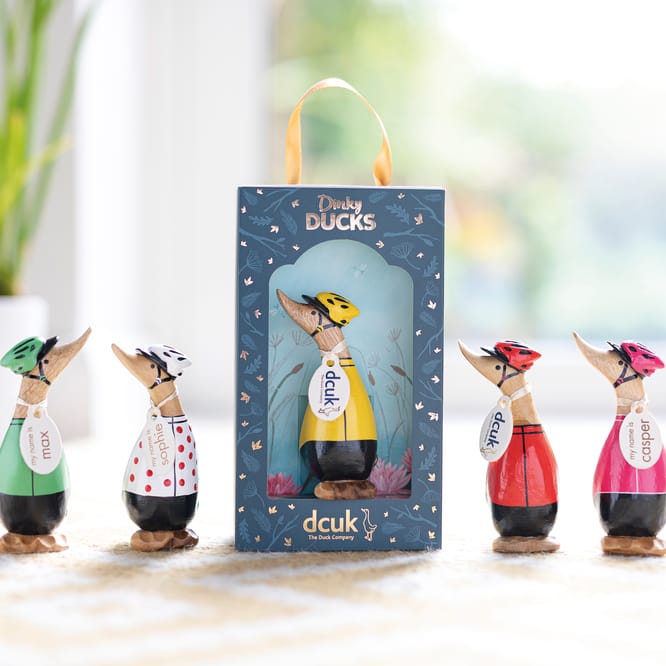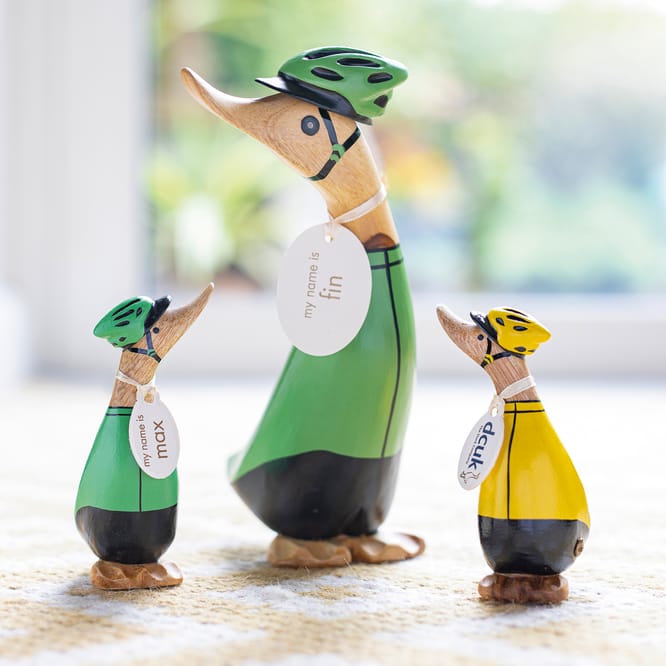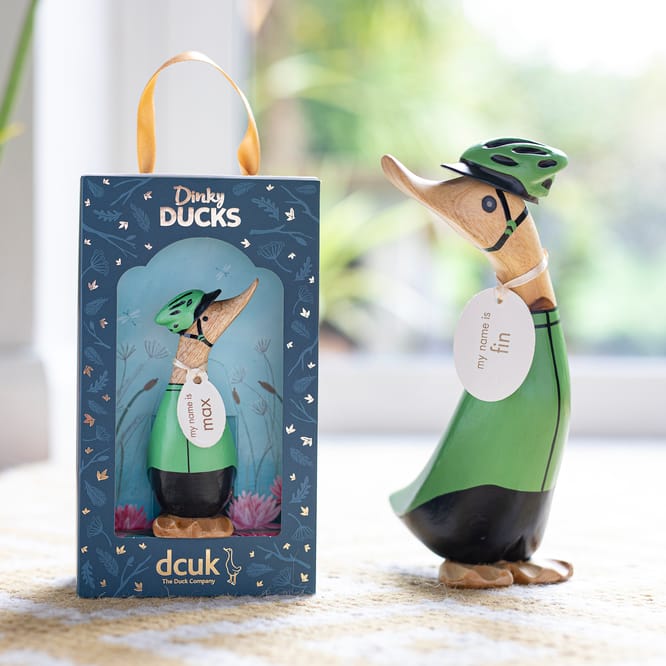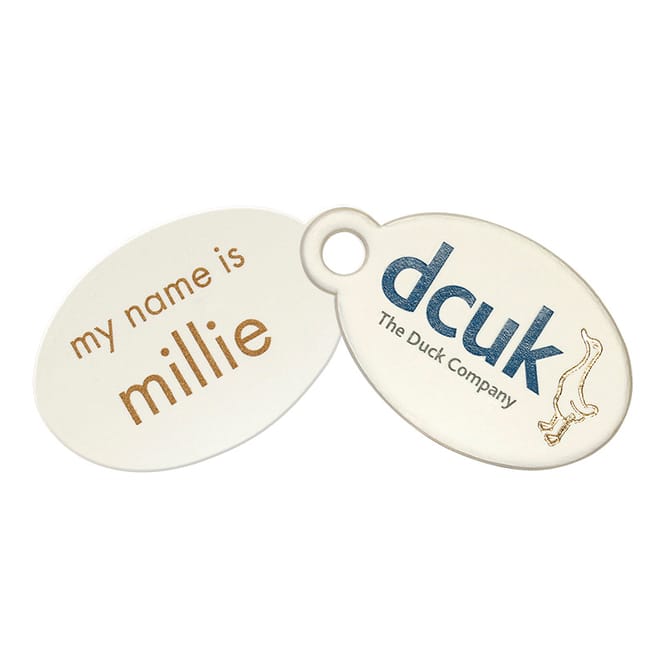 Cyclist Dinky Duck
Material: bamboo root
Process: hand carved, moulded and painted
Height: 11 cm (approx)
Inspired by: dashing Tour de France heroes
Personality: determined, fearless, speedy
A peloton for everyone
It'd be lovely to lead the flock in sunshine yellow, earn our spots in the mountains or win the sprint in green, but most of our Dinkies just love the ride. What's your favourite?
Dinky Ducks travel in their own illustrated gift boxes with ribbon handles, making them very collectable and perfect for giving as gifts. We give all our characters a name tag, but you might like to choose your own for their forever home.
As our characters are all individually made, poses may vary from the photos.
Please remember that we offer FREE UK shipping for any orders over £40.