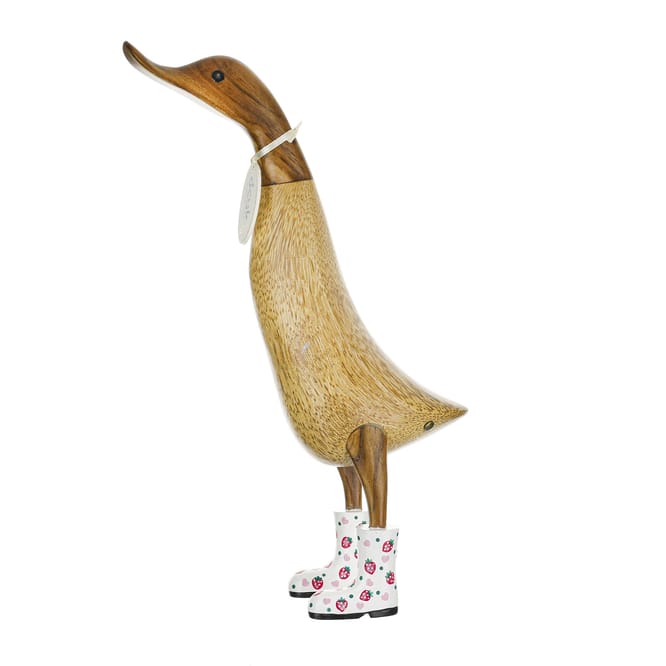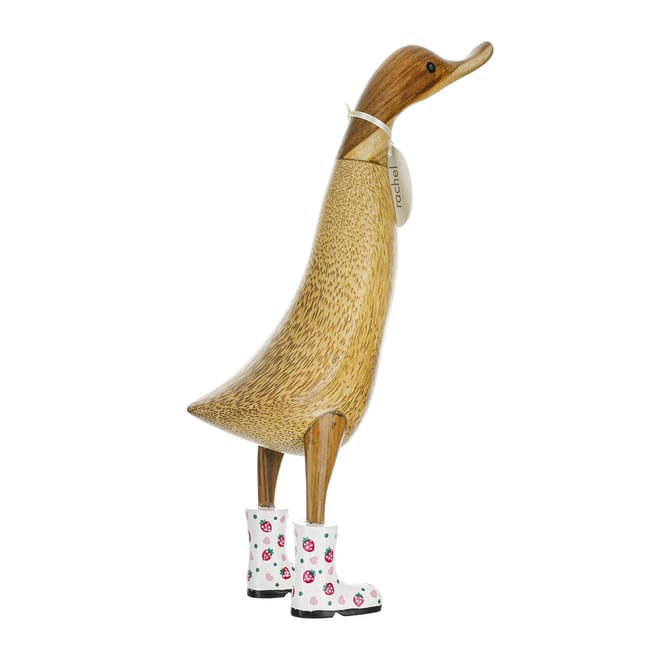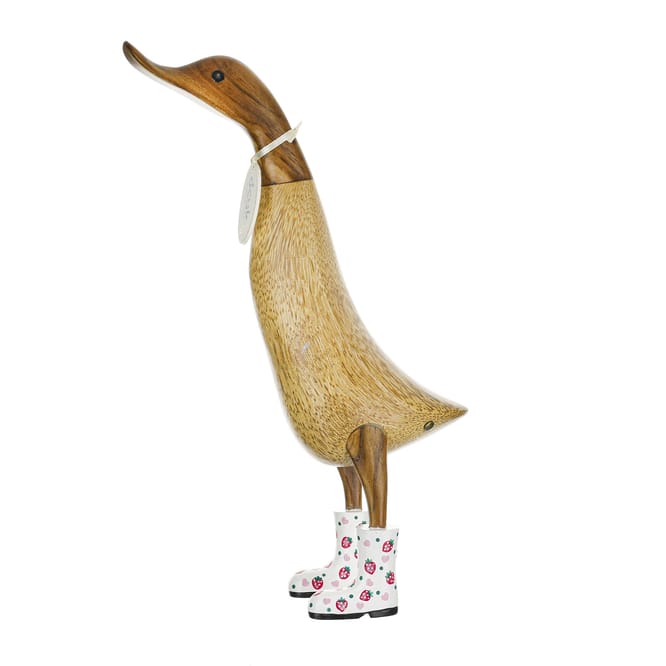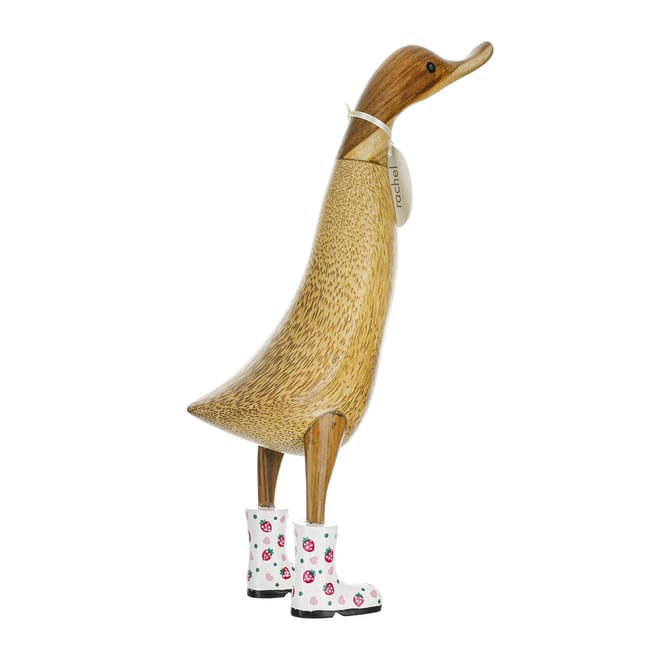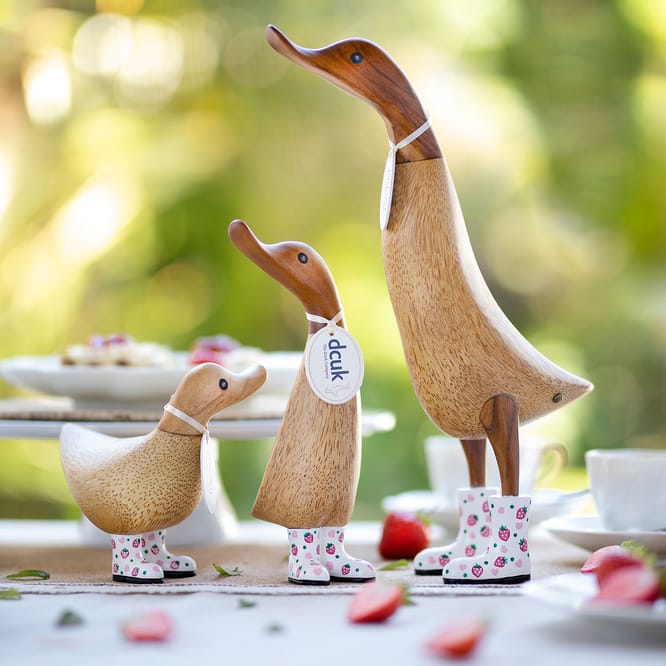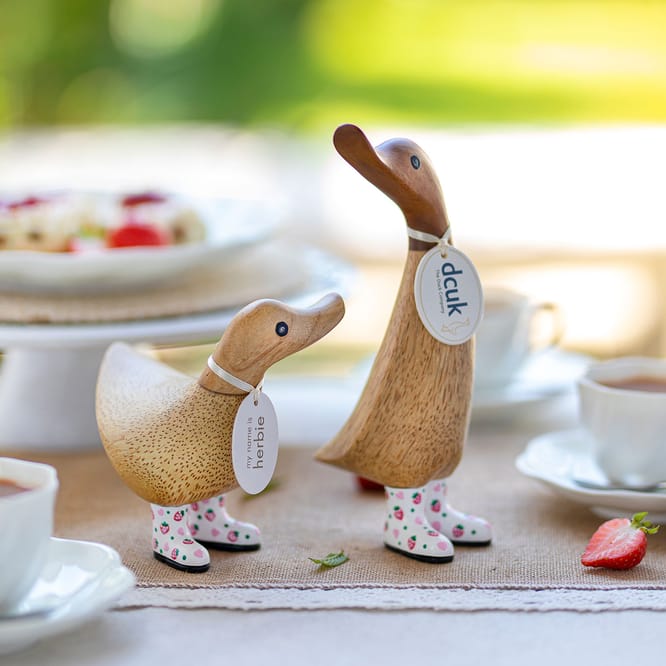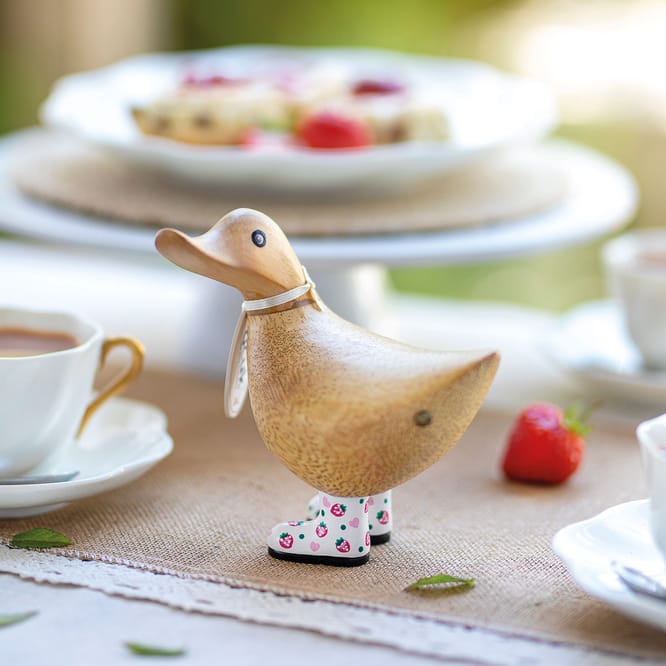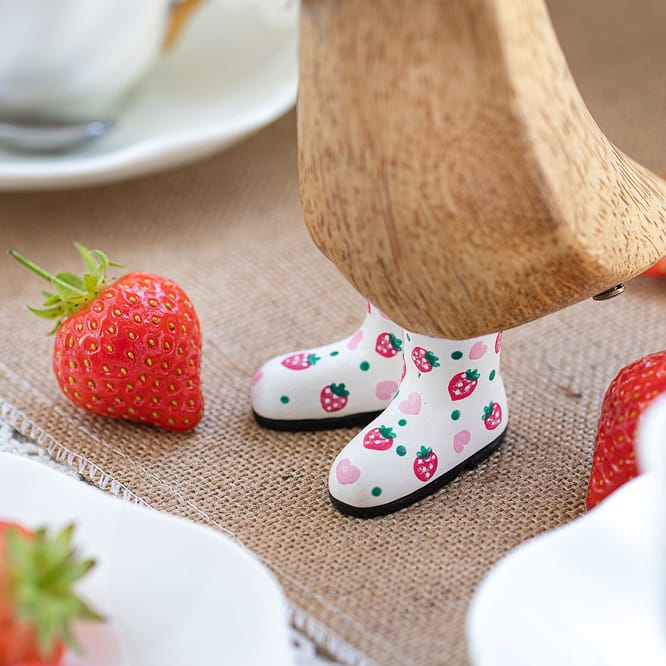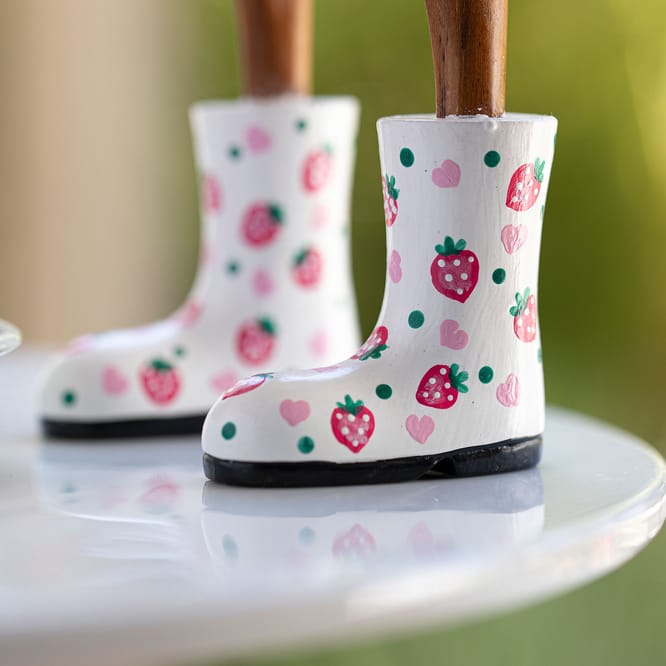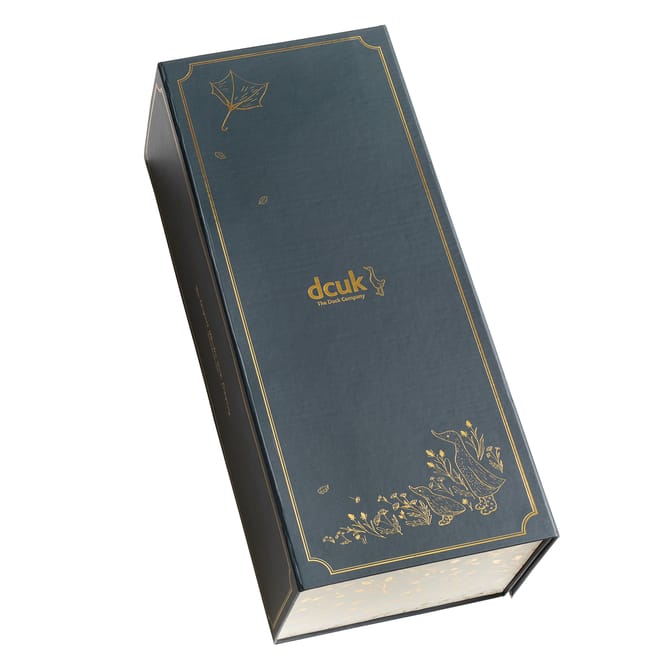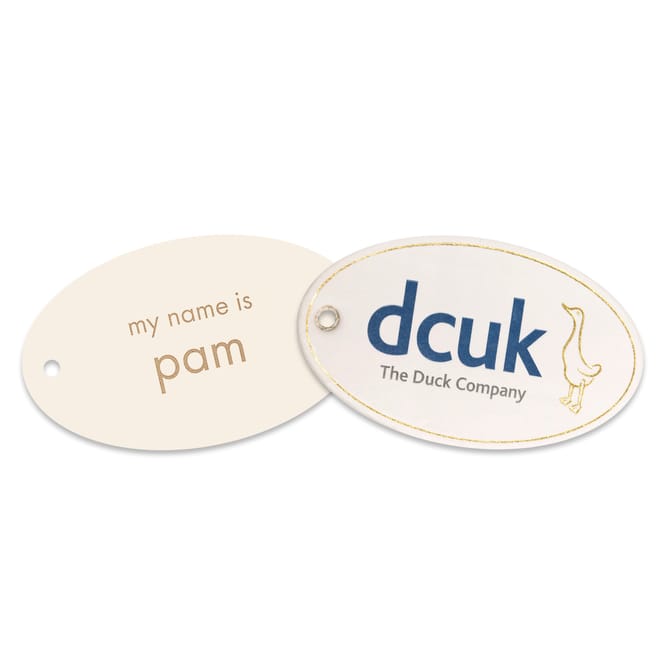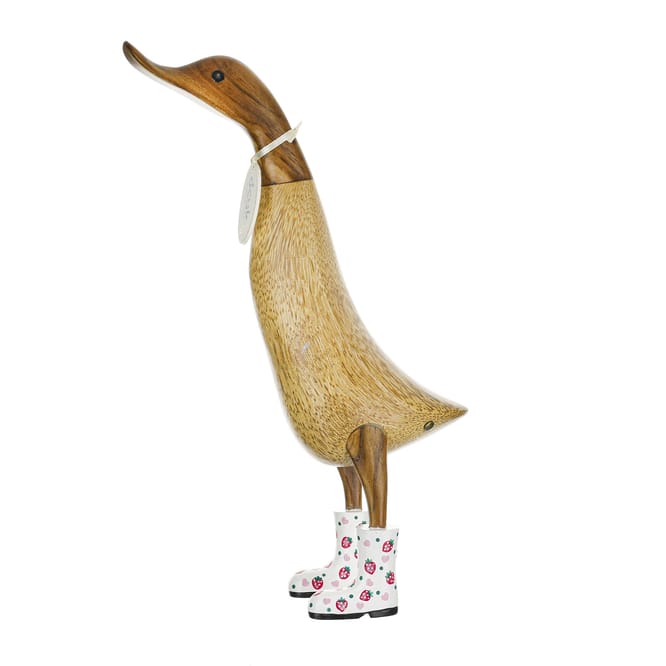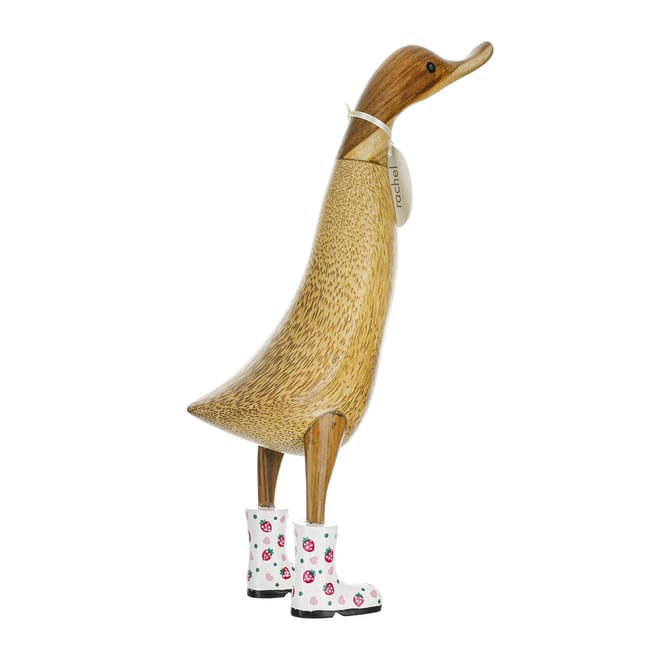 Wild Strawberry Ducklet
Code: DW2ST100 Availability: In Stock
---
Material: bamboo root & copper
Process: hand carved and painted
Height: 30 cm (approx)
Inspired by: the heart-shaped fruits of woodland berries
Personality: forager extraordinaire
A fruitful endeavour
Ruby red and juicy sweet, there's tasty treasure all around - if, like the Wild Strawberry Ducklets, you know where to look. Part of the Wild Strawberry Family, our Ducklets each have a DCUK name and name tag, but you might like to choose your own for their forever home.
Make your gift extra-special with one of our beautifully illustrated gift boxes.
As our characters are all individually made, poses may vary from the photos.
Please remember that we offer FREE UK shipping for any orders over £40.
You may also like...