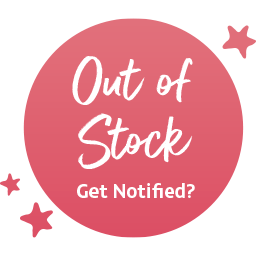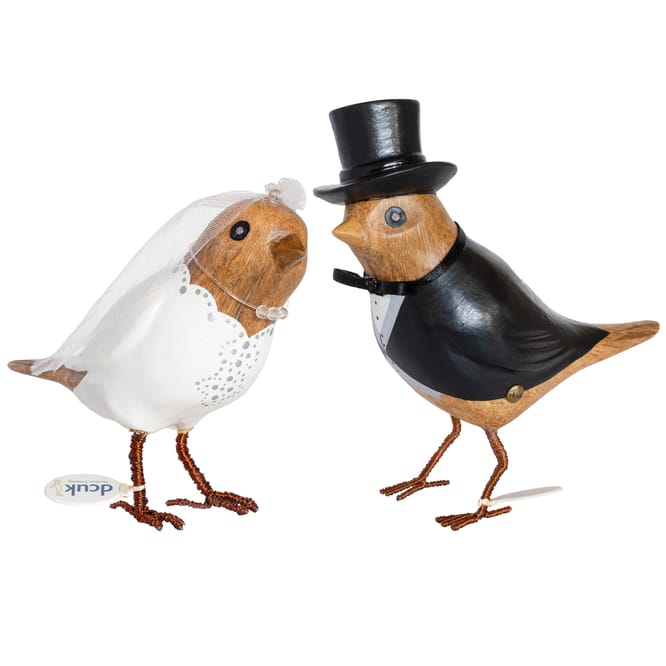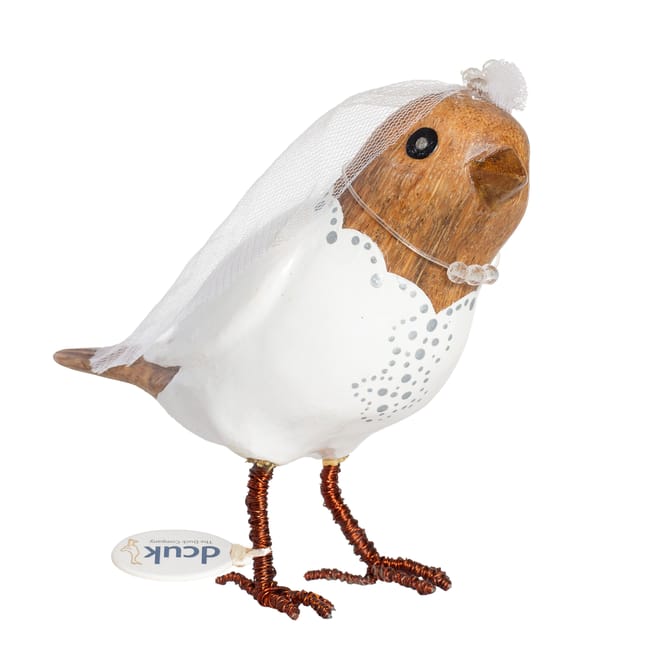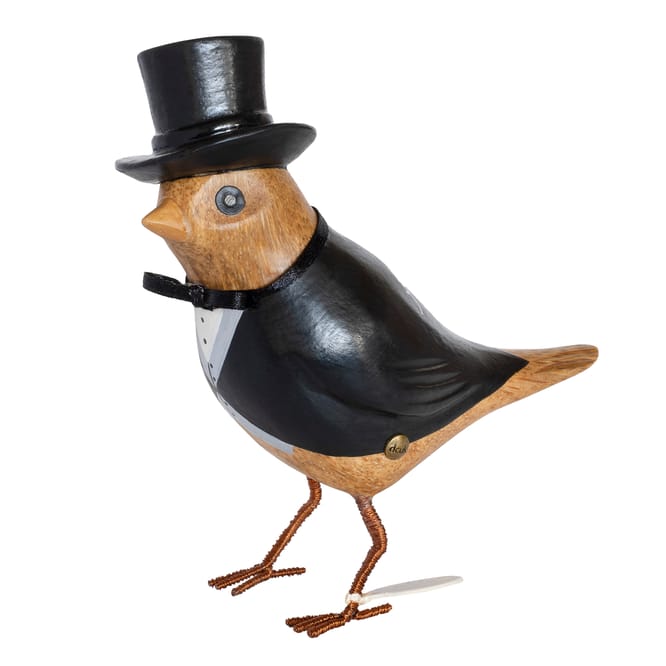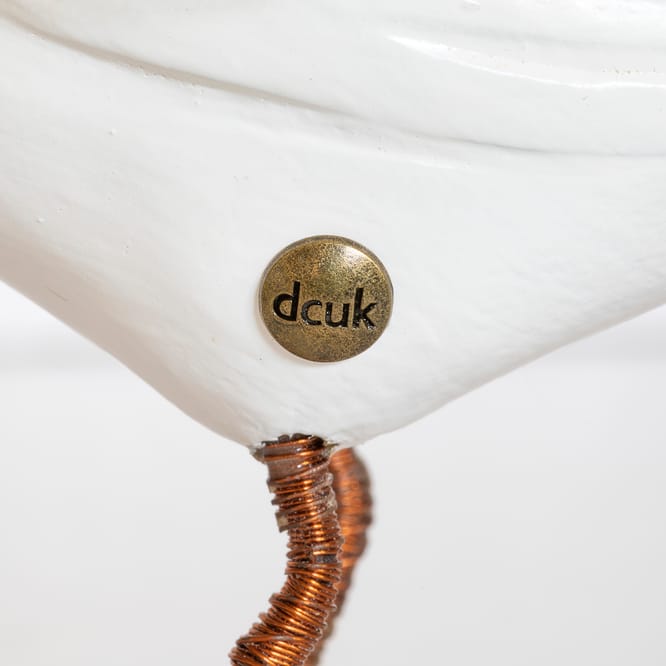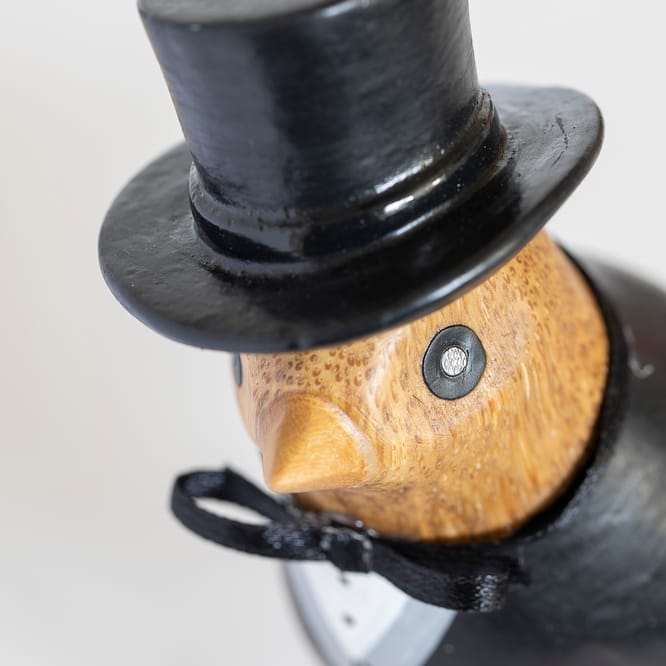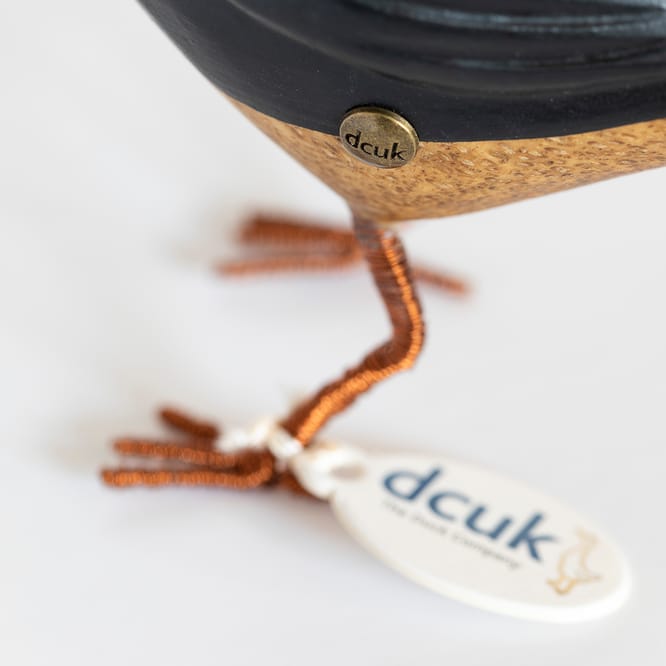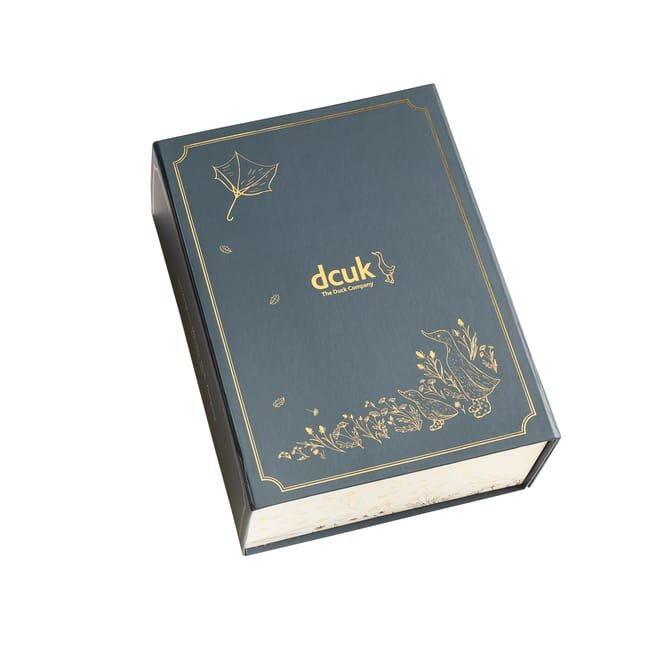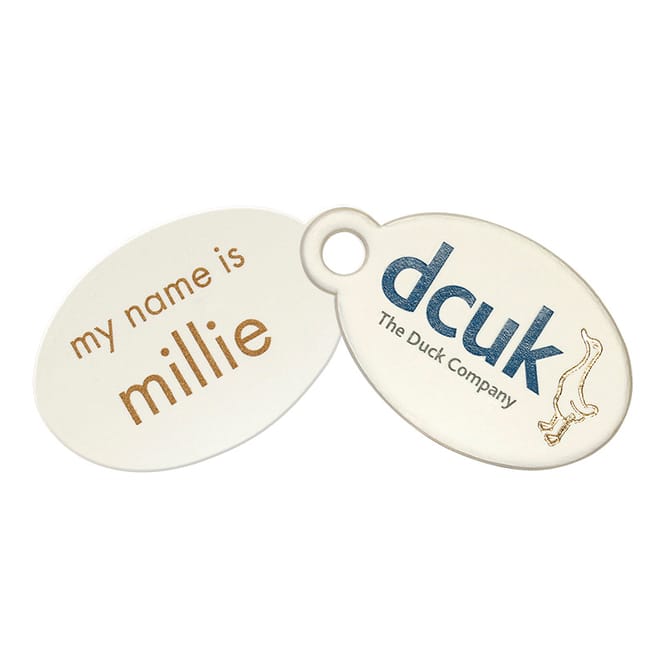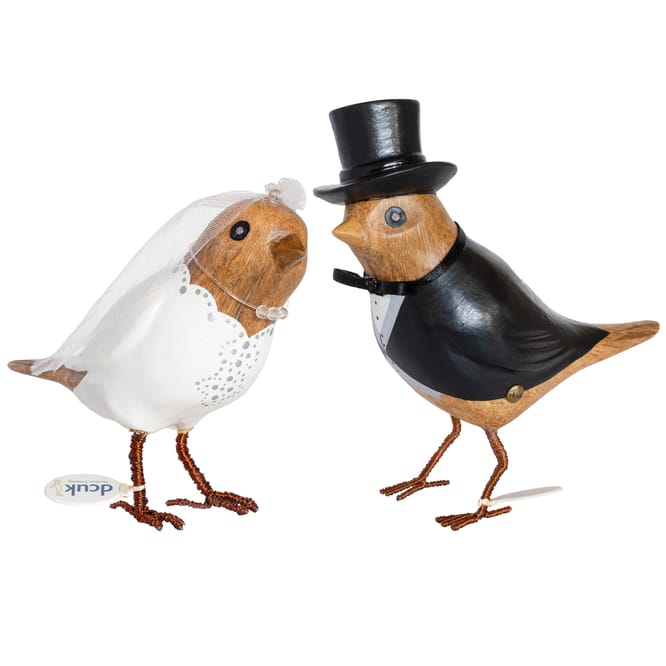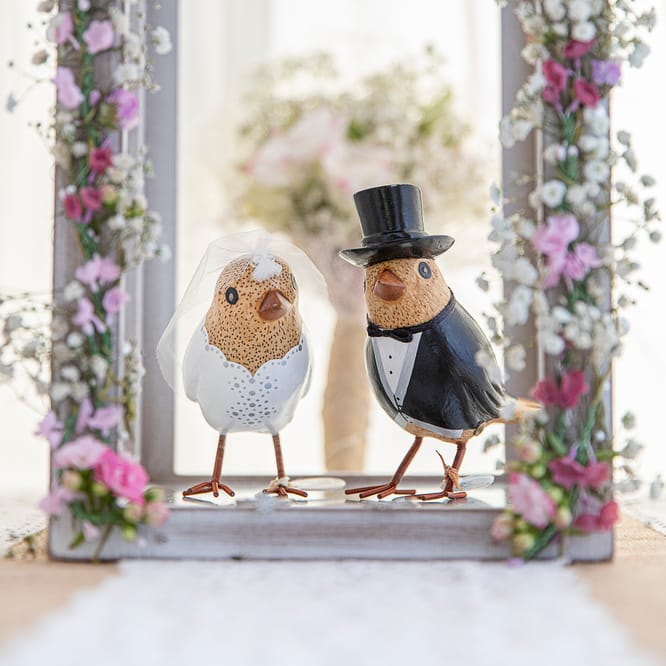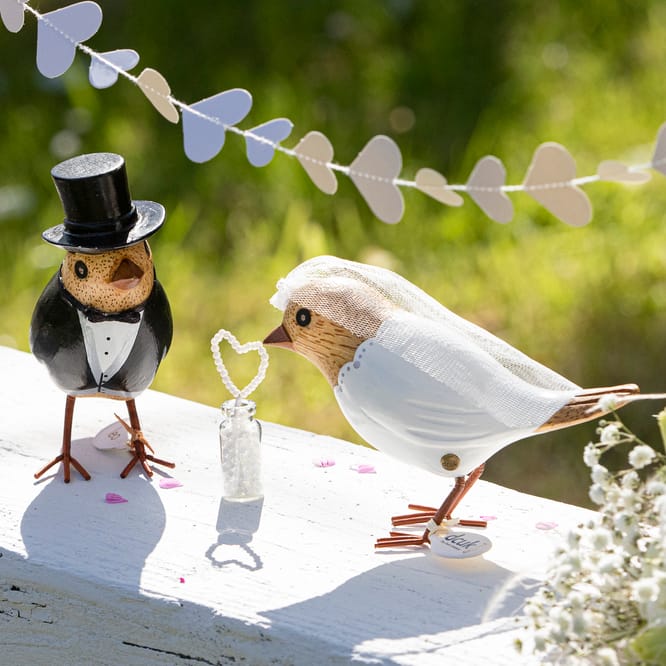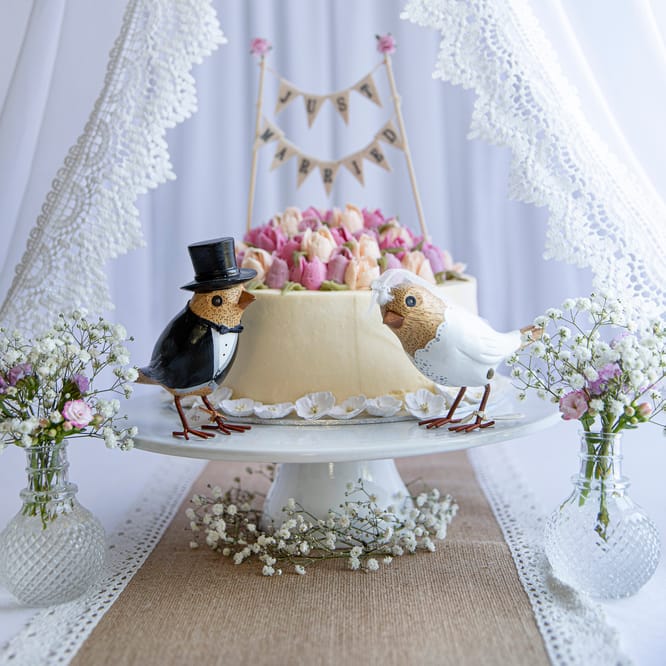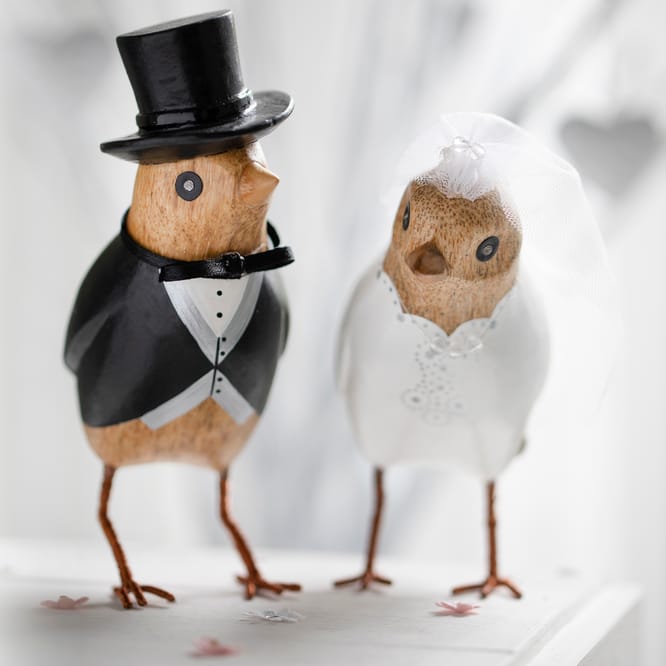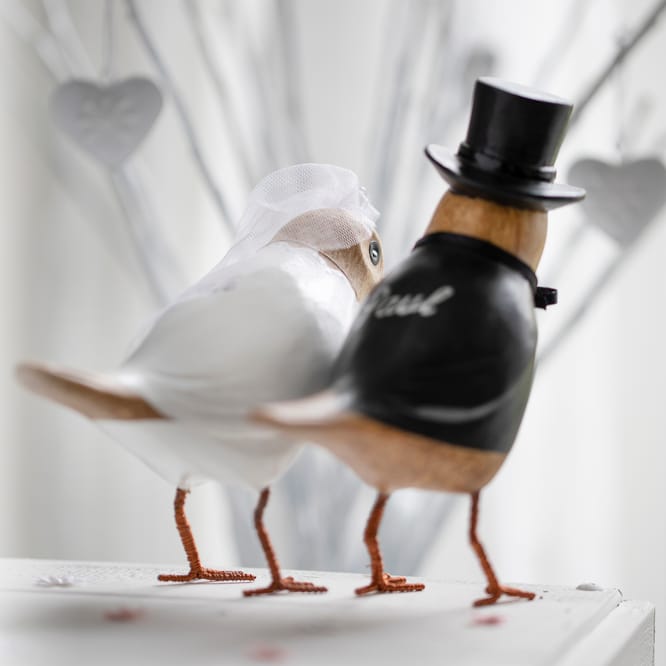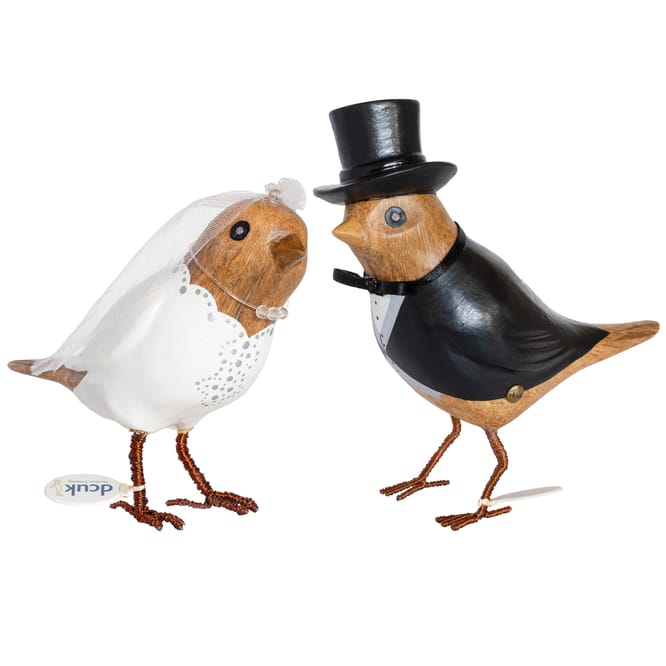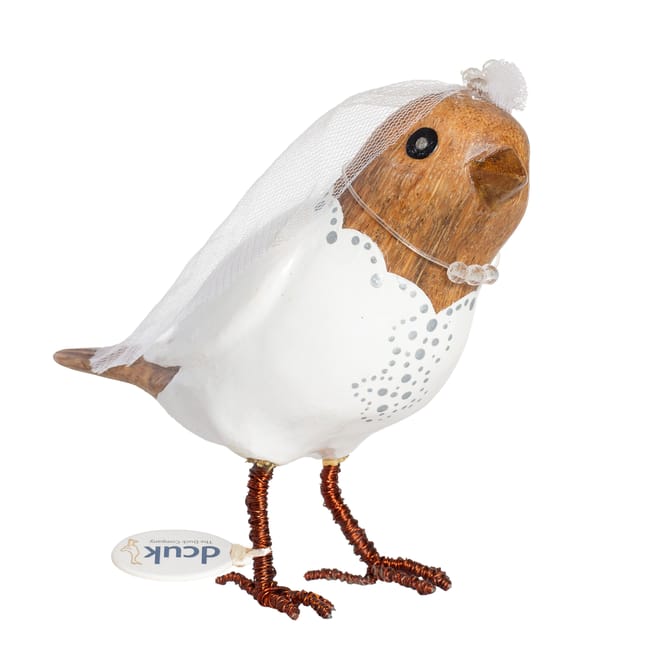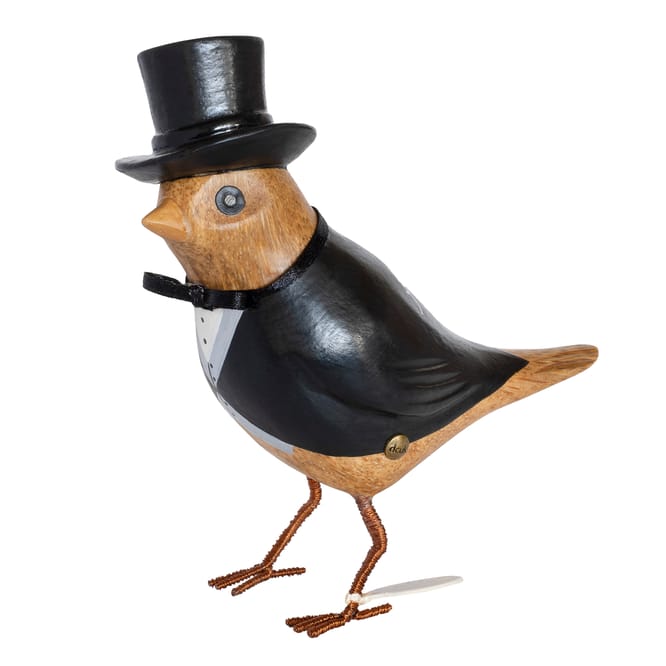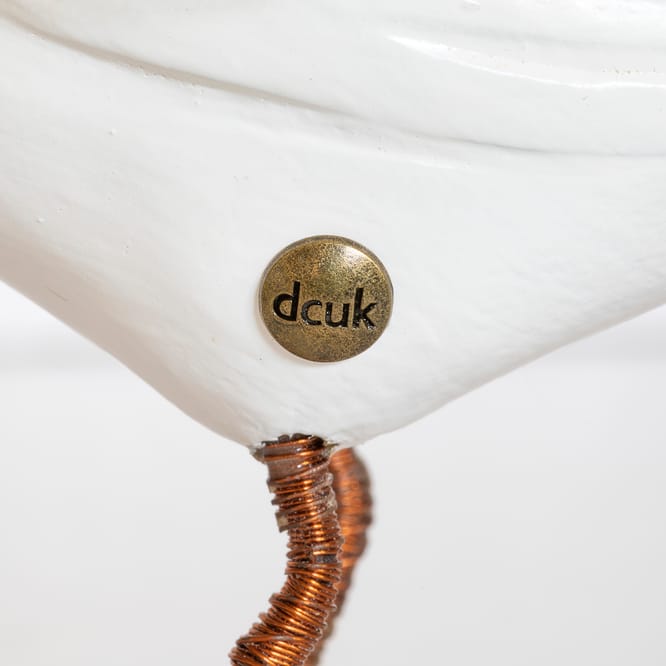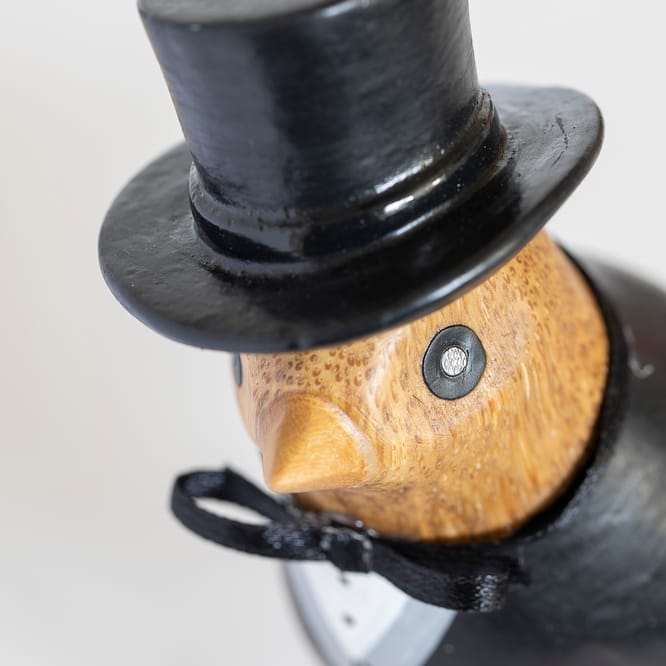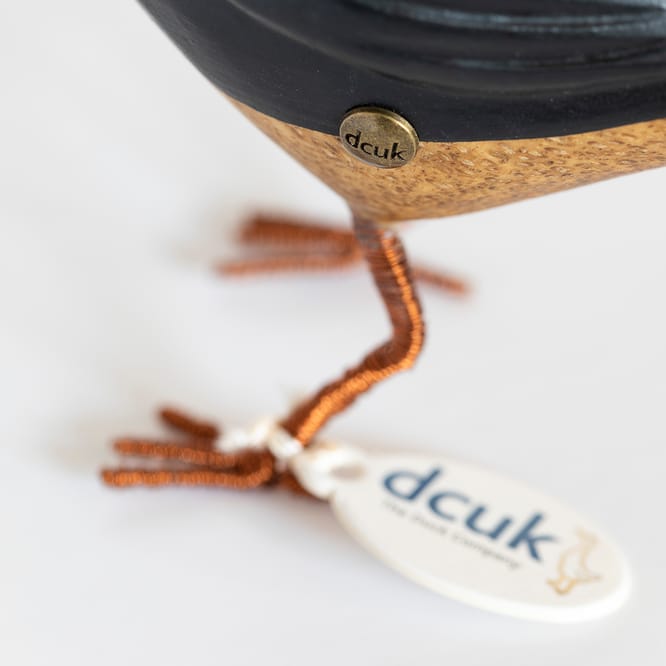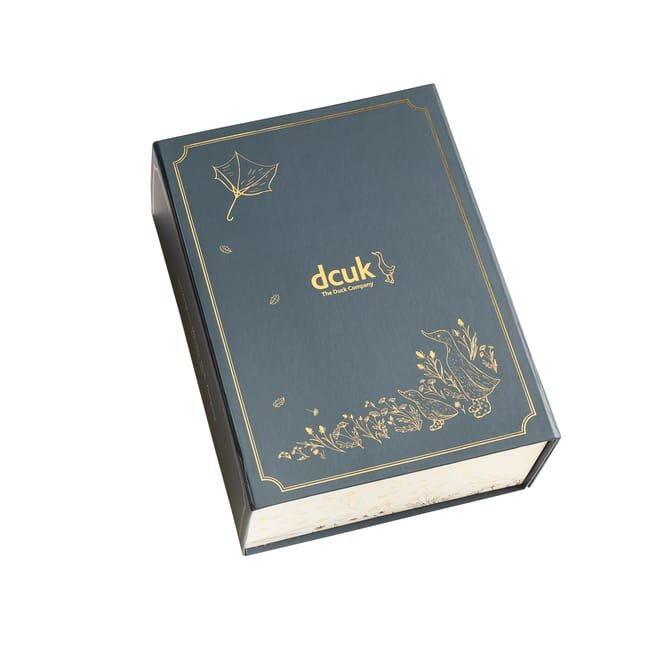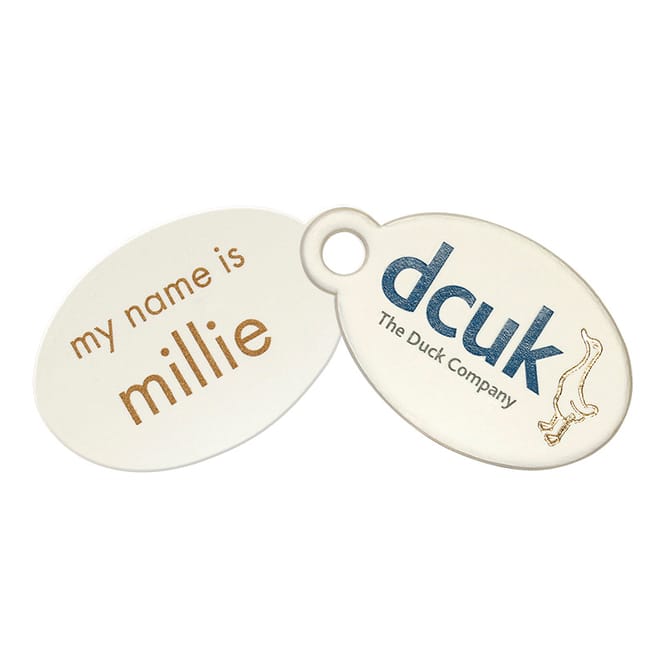 Wedding Garden Birds
Code: BIRWED130 Availability: Out of Stock
---
Uh-oh. We're sorry, but it looks like all these characters have now been sold.
Please add your email below - and we'll tell you when we've created some more.
Material: bamboo root & copper
Process: hand carved and painted
Height: 12-15 cm (approx)
Inspired by: Our faithful friends
Personality: nervous, excited, besotted
Love is in the air.
As the dapper groom waits anxiously with his best-bird, a chorus of chirruping builds from a congregation perched on every pew, all eager to catch a glimpse of the lovely bride on the wing of her proud father. Flexible copper feet are perfect for dancing on the top table - or even posing on the cake!
You can also personalise the names for the bride and groom for FREE. Please enter the two names you'd like (Bride, then for the Groom) separated by a comma.
As our characters are all individually made, poses may vary from the photos.
Please remember that we offer FREE UK shipping for any orders over £40.