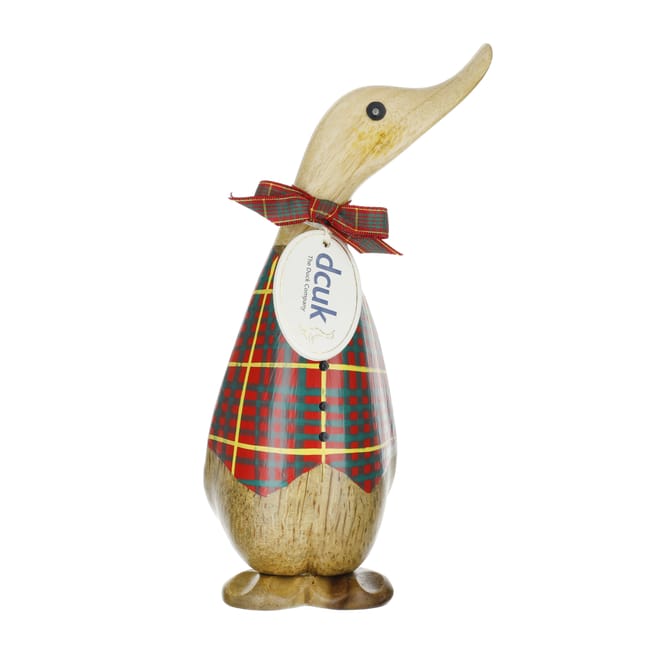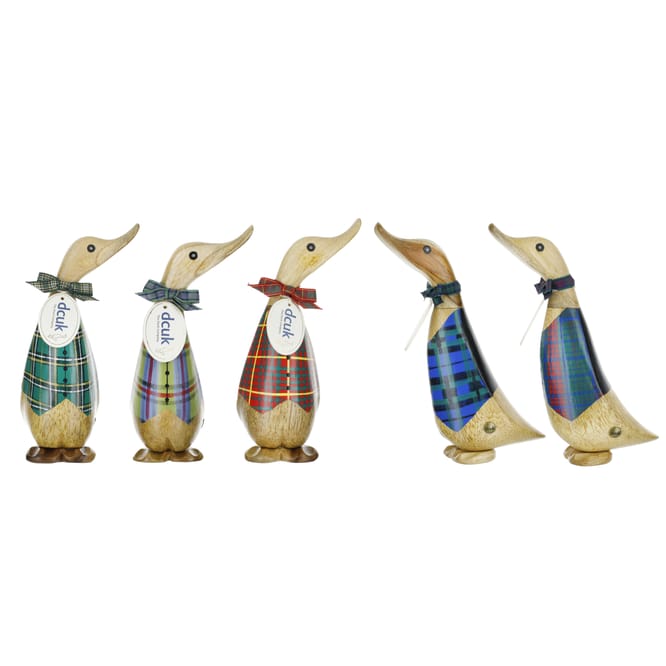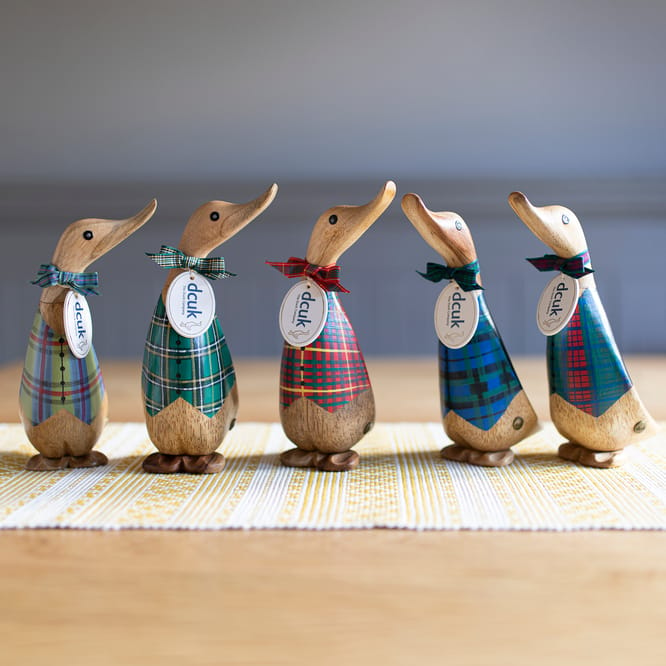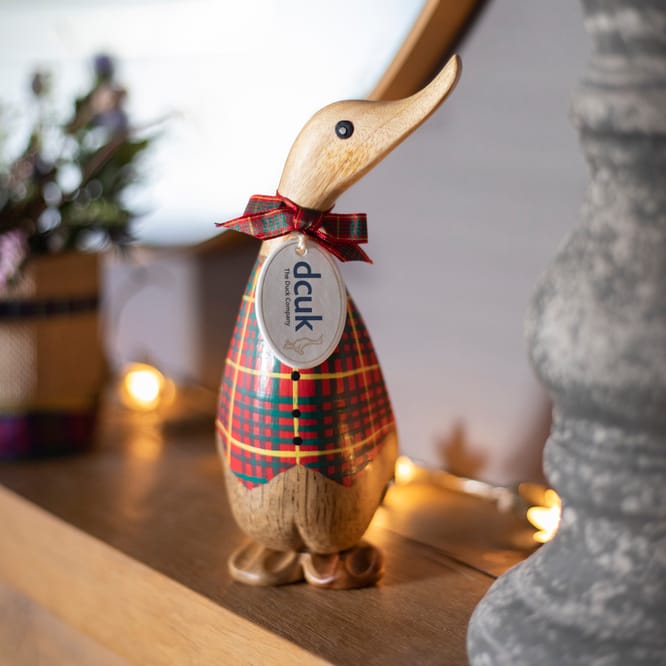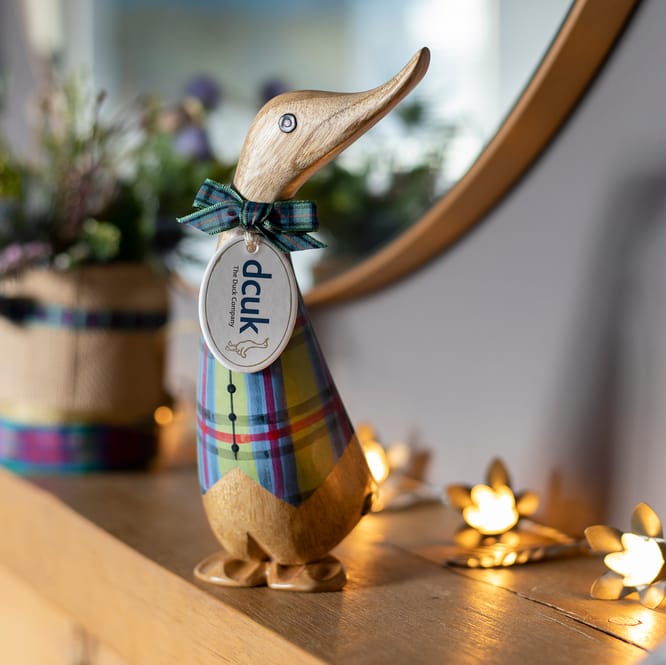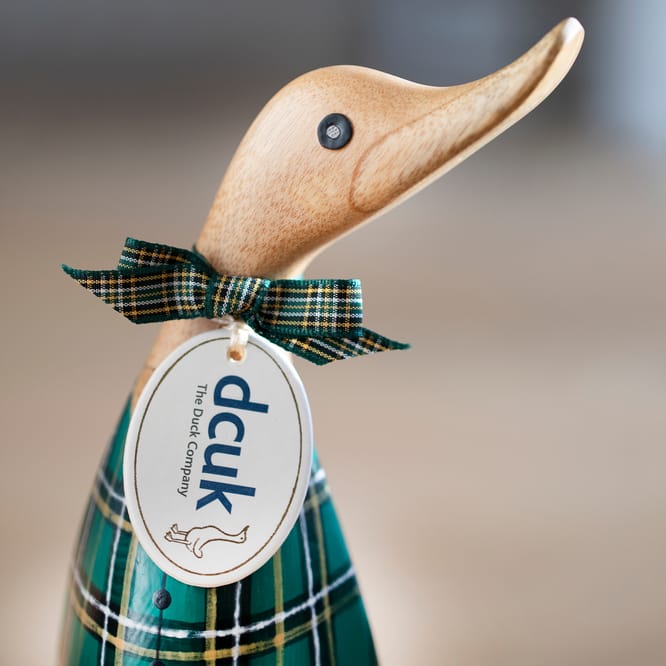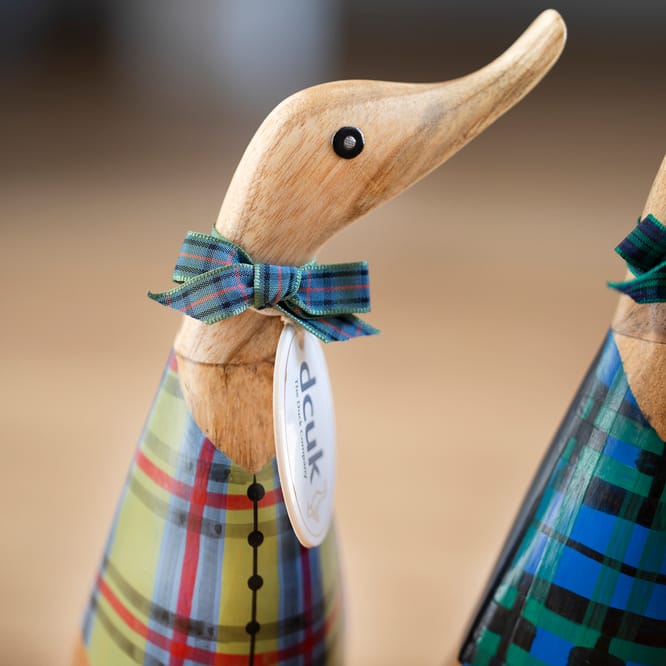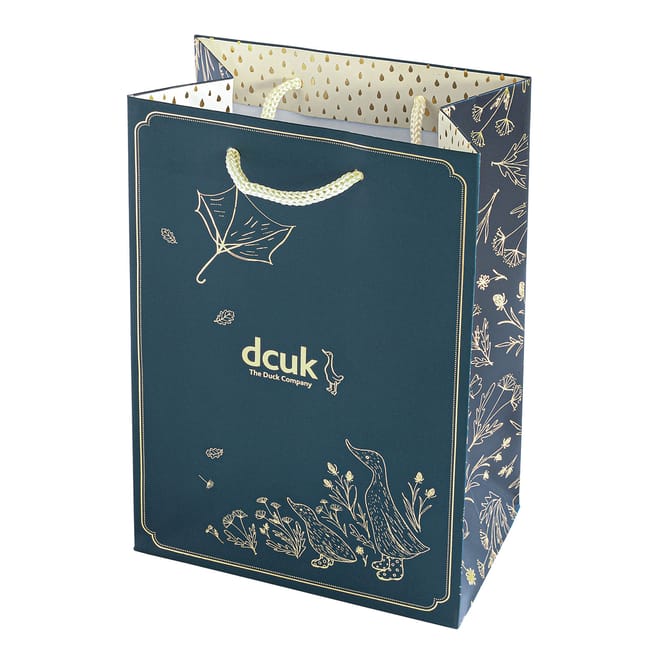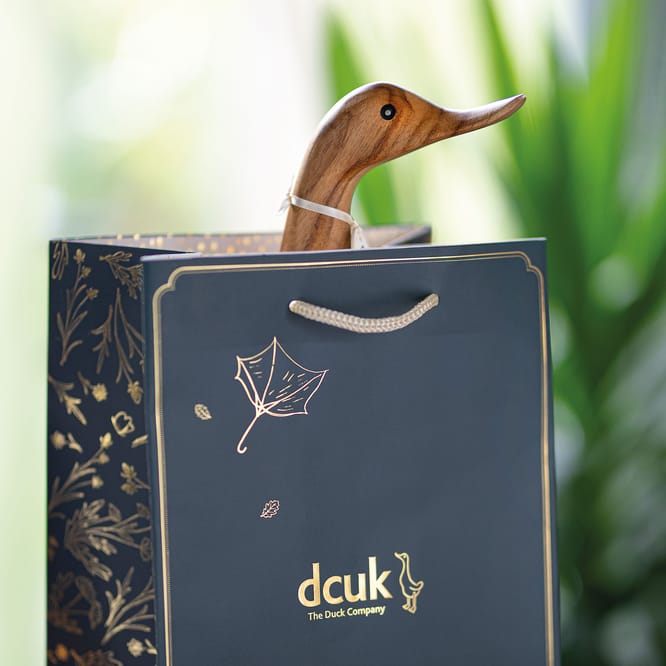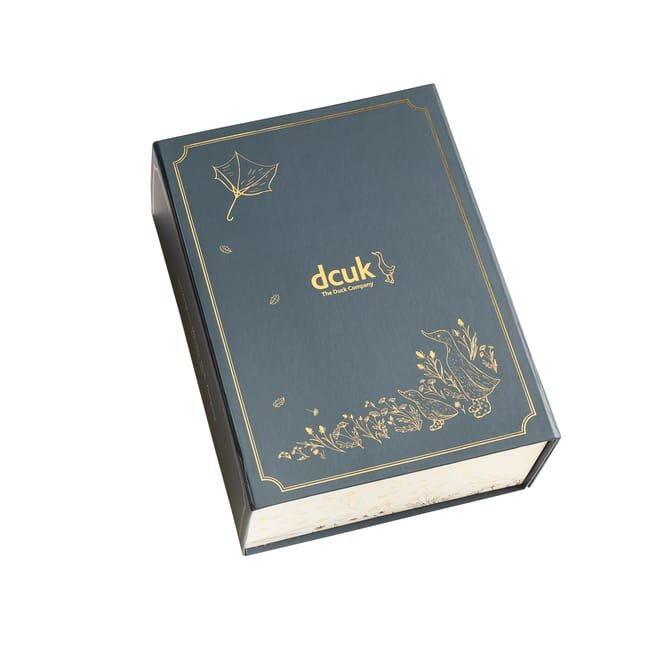 Tartan Waistcoat Duckling
Material: bamboo root
Process: carved, painted and moulded by hand
Height: 18 cm (approx)
Inspired by: The Caledonian Forest
Personality: traditional, reserved, dependable
Celtic charmers
Impeccably dressed in their exclusive duck-designed tartans, the Ducklings can't wait for the fling to begin. Allow them to join you in toasting, feasting and dancing the Scottish way. We give all our characters a DCUK name and name tag, but you might like to choose your own for their forever home.
Make your gift extra-special with one of our beautifully illustrated gift bags, or luxury gift boxes. The bags are 21cm tall and supplied flat, but gift boxes will already have the character neatly packed inside.
As our characters are all individually made, poses may vary from the photos.
Please remember that we offer FREE UK shipping for any orders over £40.