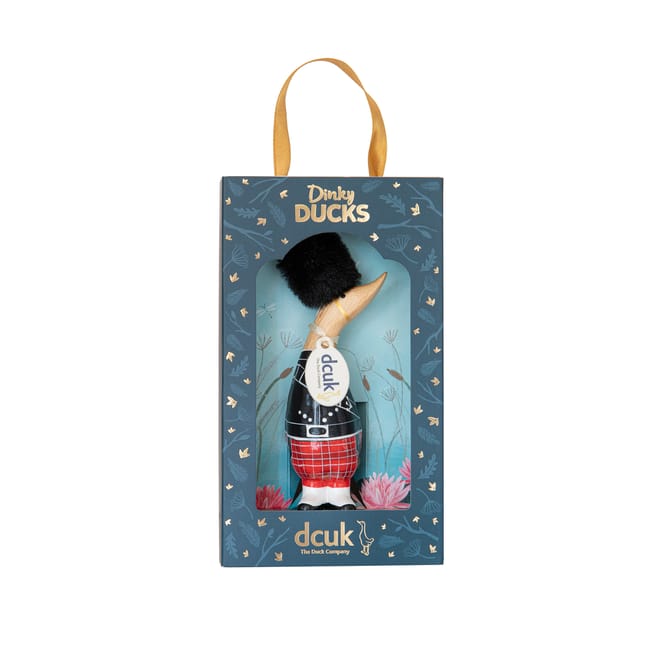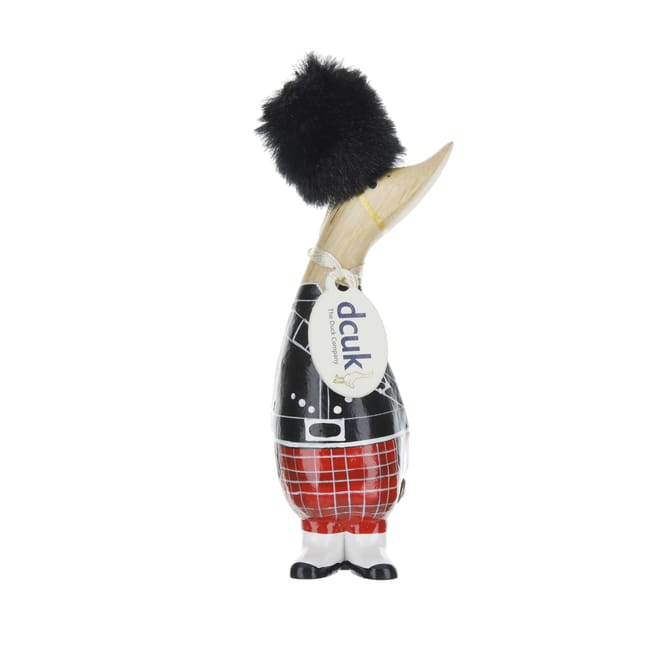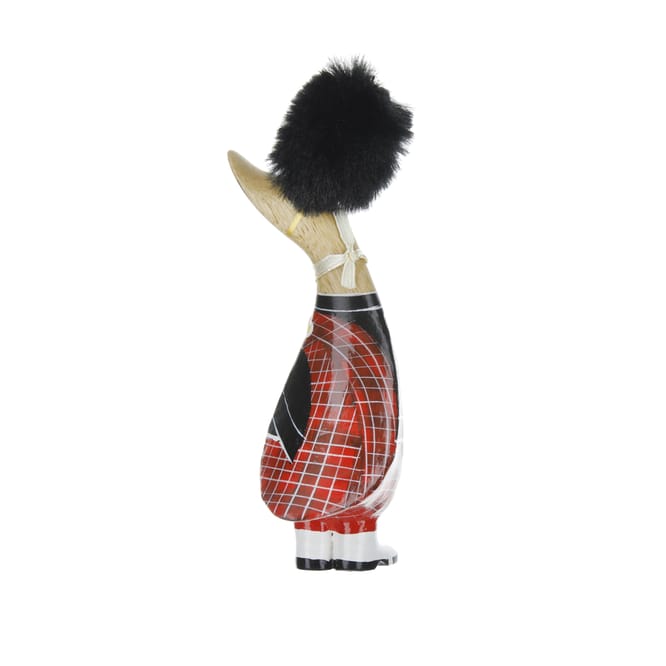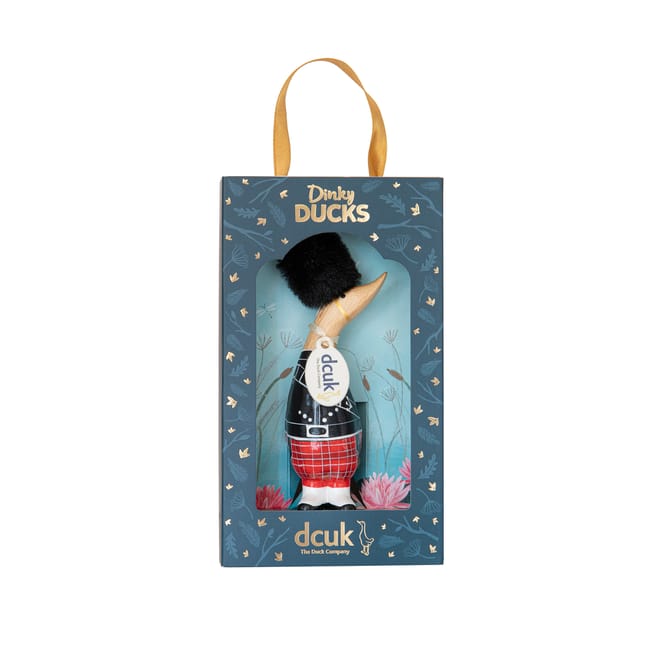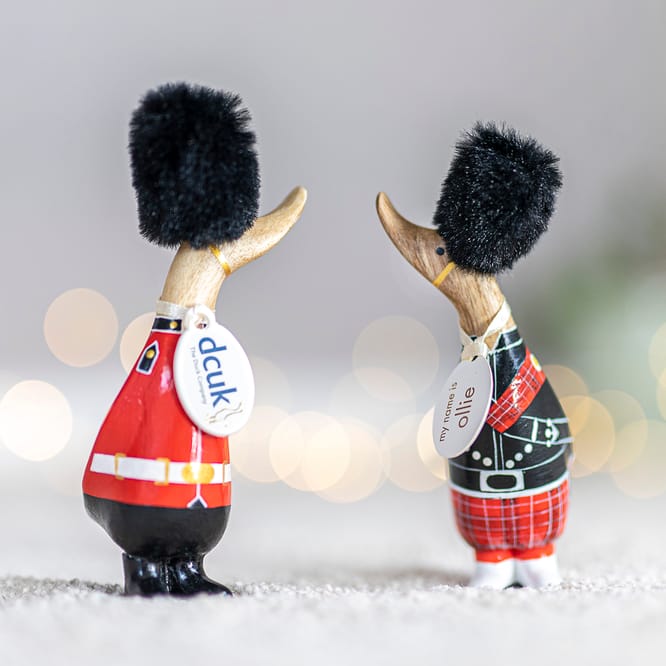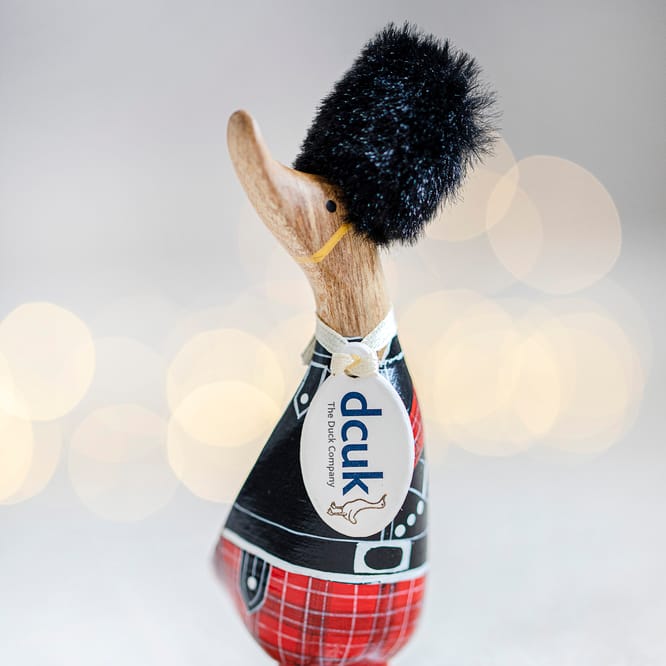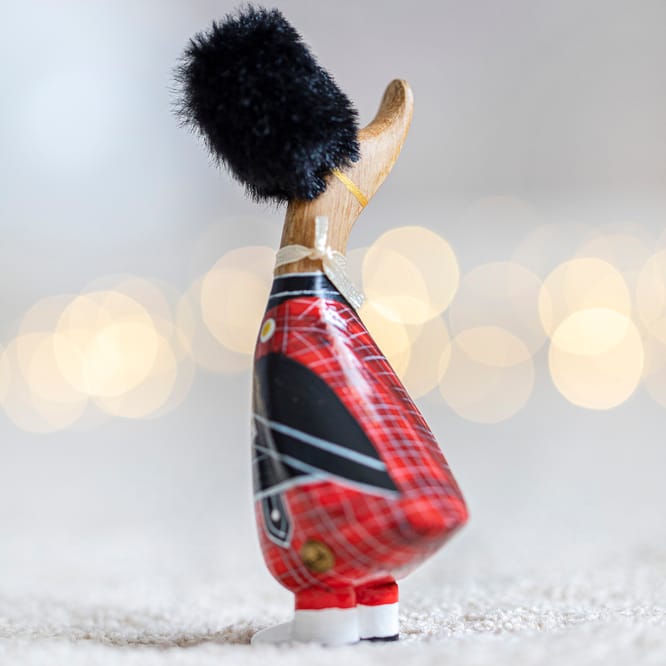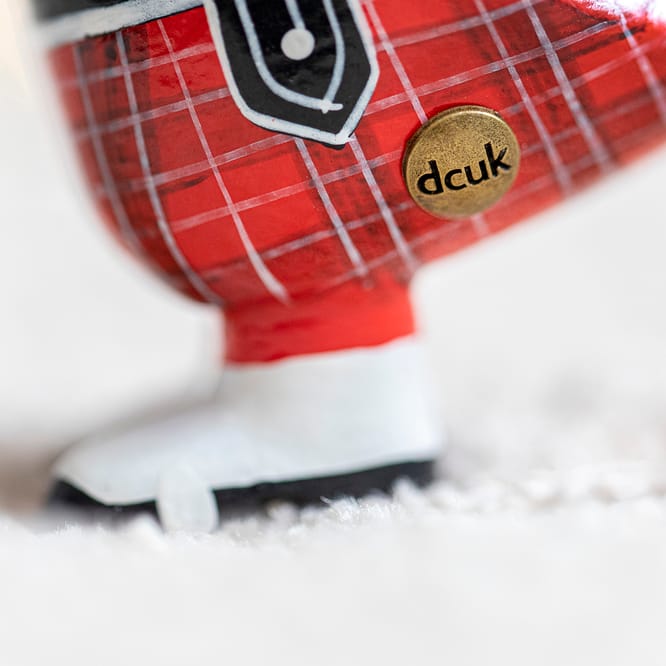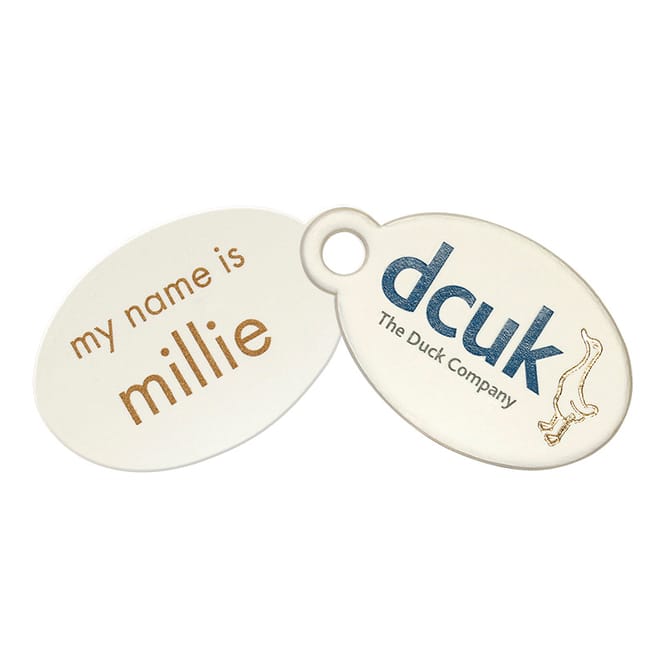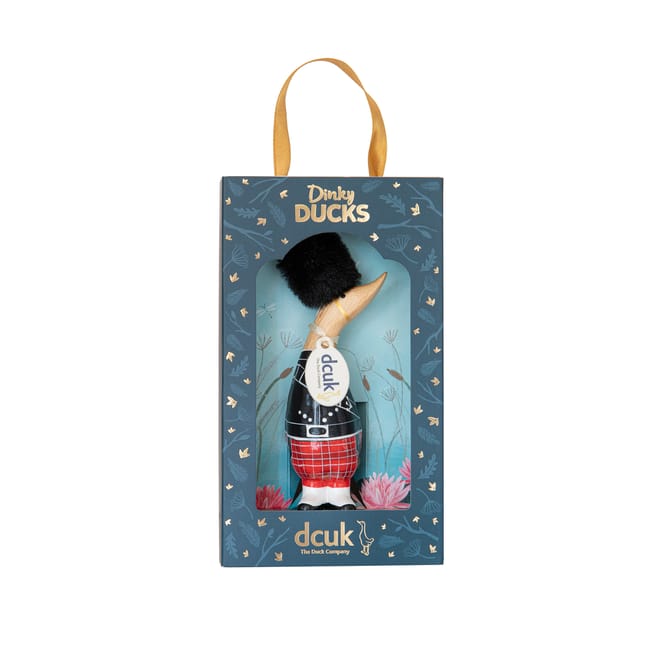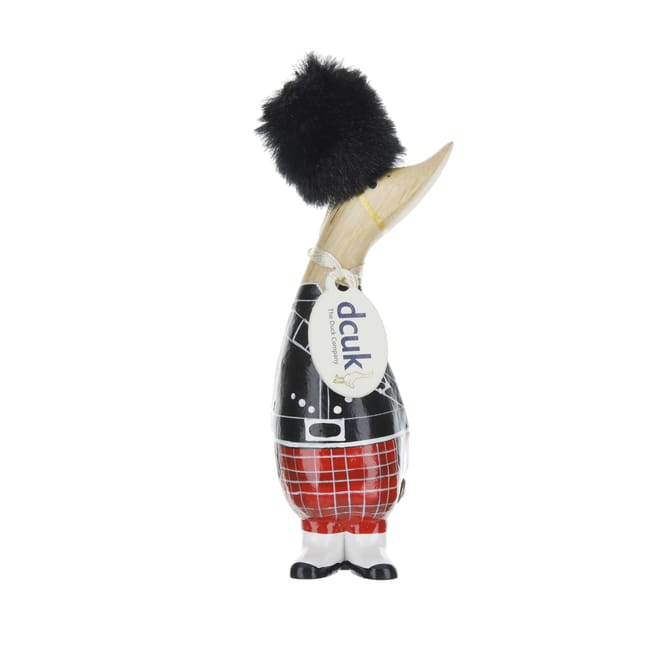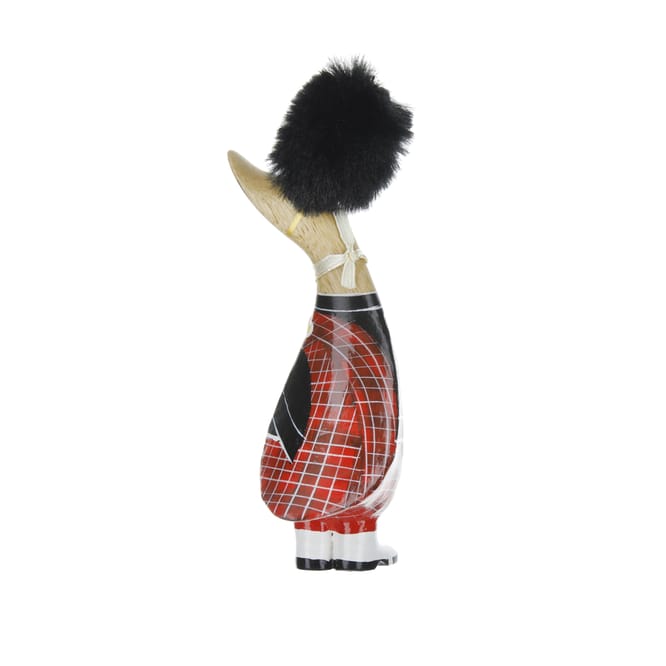 Scottish Guard Dinky Duck
Code: DD3SCP1190 Availability: In Stock
---
Material: bamboo root
Process: hand carved and painted
Height: 11 cm (approx)
Inspired by: the Edinburgh Tattoo
Personality: love to put on a show
Quacking to their own beat
Wherever our regiment of handsome Scots Guards Dinkies parades, there's always a crowd of admirers. Who doesn't want to know if those bearskins are as soft as they look?
Dinky Ducks travel in their own illustrated gift boxes with ribbon handles, making them very collectable and perfect for giving as gifts. We give all our characters a DCUK name and name tag, but you might like to choose your own for their forever home.
As our characters are all individually made, poses may vary from the photos.
Please remember that we offer FREE UK shipping for any orders over £40.