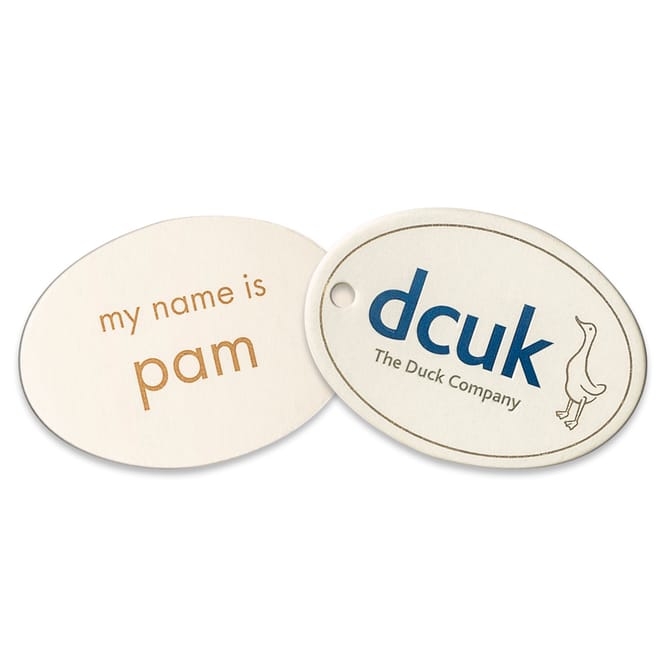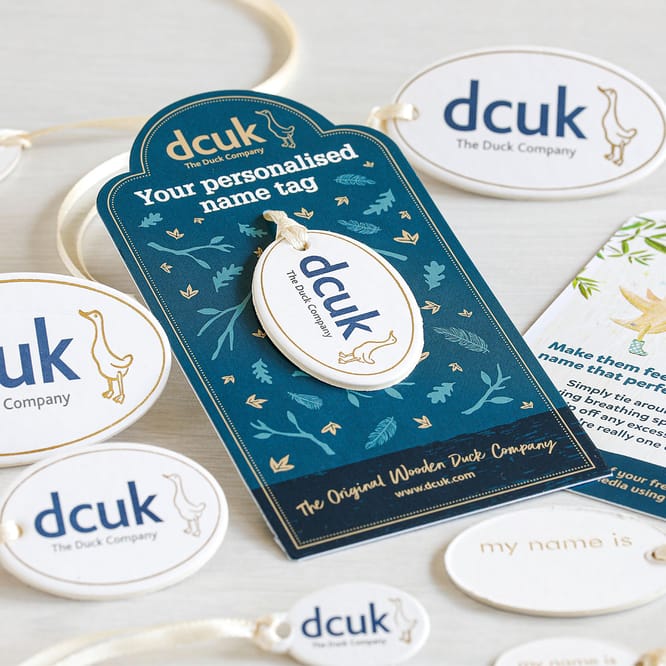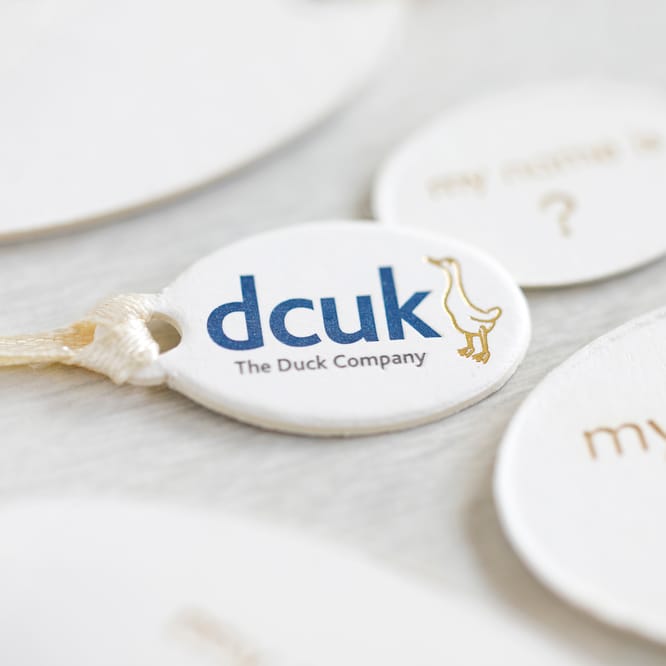 Name Tags
Material: cotton card
Process: engraved in gold letters
Small Tags: fit our Dinky Ducks and Garden Birds
Standard Tags: fit Ducklets, Ducklings,Duckies, Penguins, and Puffins
Large Tags: fit our 40cm tall Ducks
Names are important
We give all our characters a DCUK name and name tag, but you might like to choose your own for their forever home or rename a DCUK character already in your flock. Fill in the name you'd like ( up to 12 characters) and we'll personalise your tag. Each tag is attached to a DCUK card for safety, making a new name a lovely gift.
Because we create personalised name tags individually using a laser engraver, the lettering looks a little different to the printed tags on our pre-named characters.
Please note, that unless specifically requested in the comments - all names are written in lowercase, as part of the brand style.