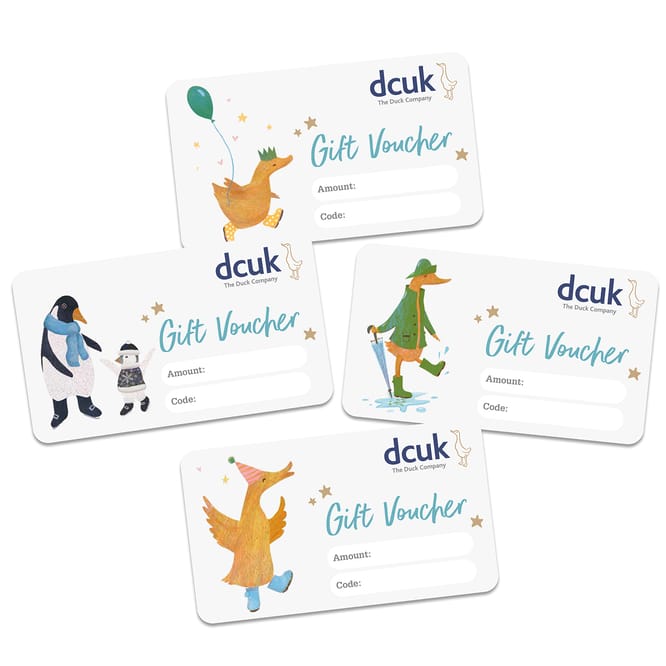 Instant Gift Vouchers
Material: Digital only (until early 2023)
Process: Unique digital code sent with order confirmation email
Inspired by: last minute gifting, or simply having too much choice!
Decisions, decisions, decisions...
Have you left it a little bit late? Perhaps you're frustrated by the Royal Mail postal delays? Or maybe you've just got no idea what the DCUK fan in your life would like as a gift?
If any of that sounds like you, don't worry. We've launched our handy DCUK Gift Vouchers a couple of months earlier than planned, especially given the current busy postal situation.
Instead of printed cards, they will be sent as digital codes for now, but that also means you'll get them almost immediately.
The unique voucher code will appear on your DCUK order confirmation email, so you can make a note of it, then write the code in a card or email. Hey, you could even drop some super-sized hints to family and friends about getting some vouchers for you, right?! All codes are redeemable through dcuk.com, and any money left over from using vouchers will be created into a new voucher to spend at another time.
If you've got access to a printer, we've also created four snazzy postcard-size printable cards you can use. Download using the 'File Assets' button below.
We're pleased to confirm that DCUK gift vouchers have no expiry date.