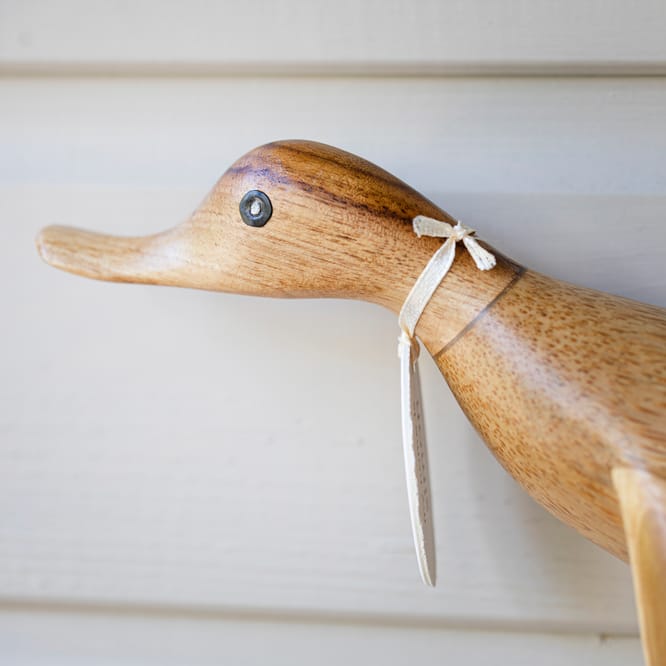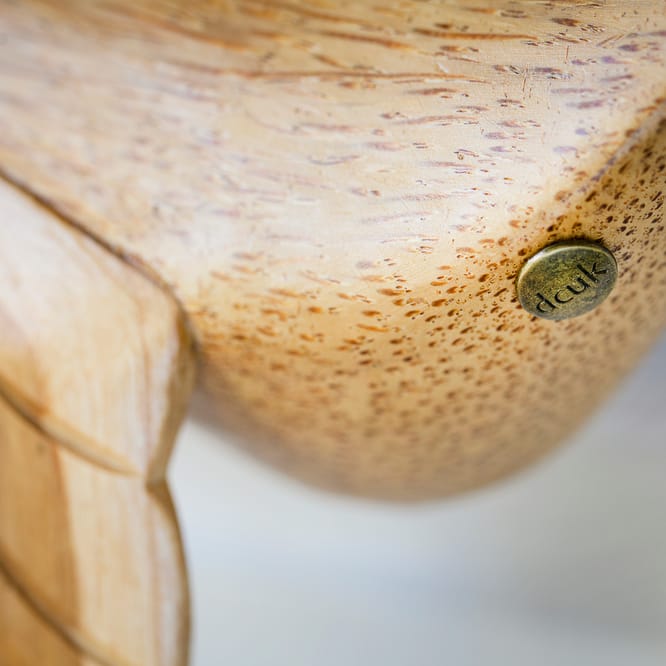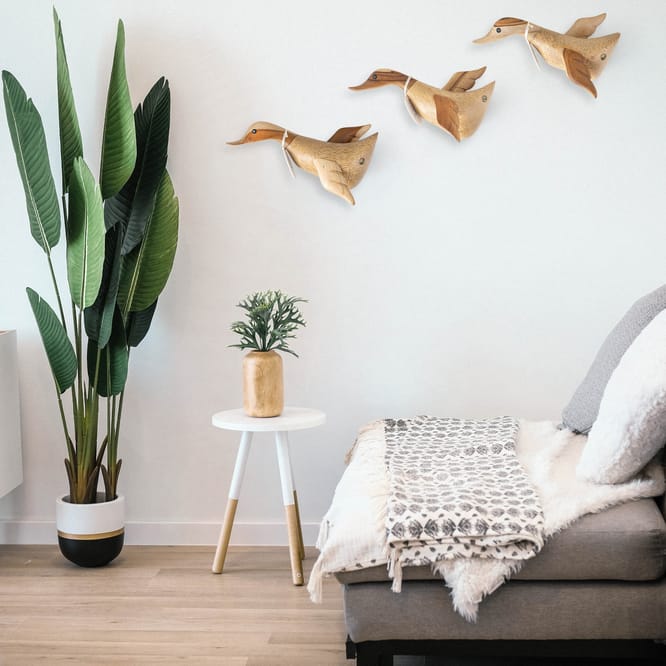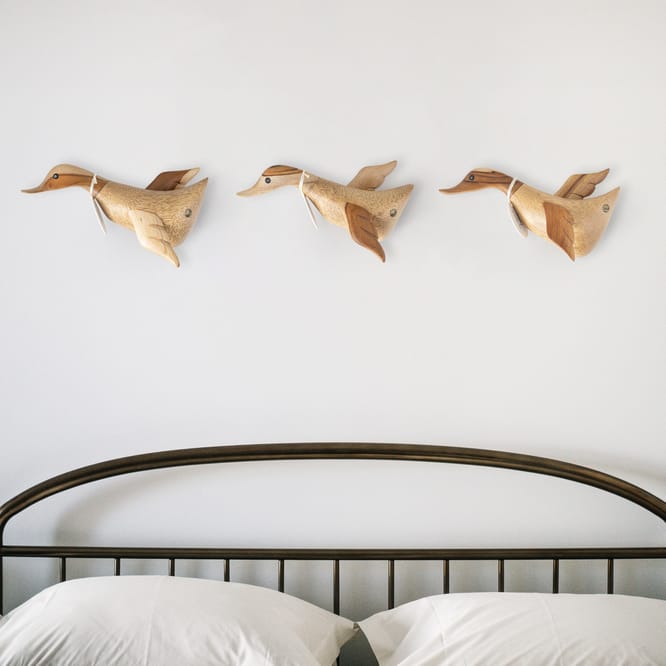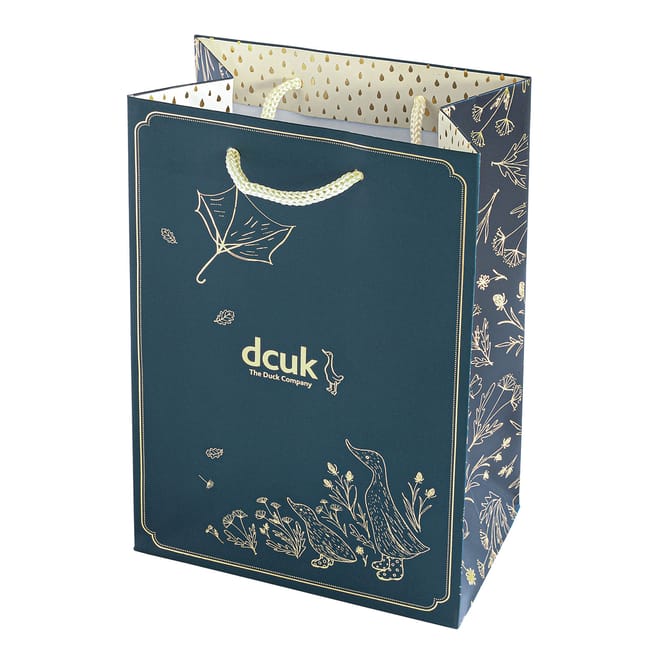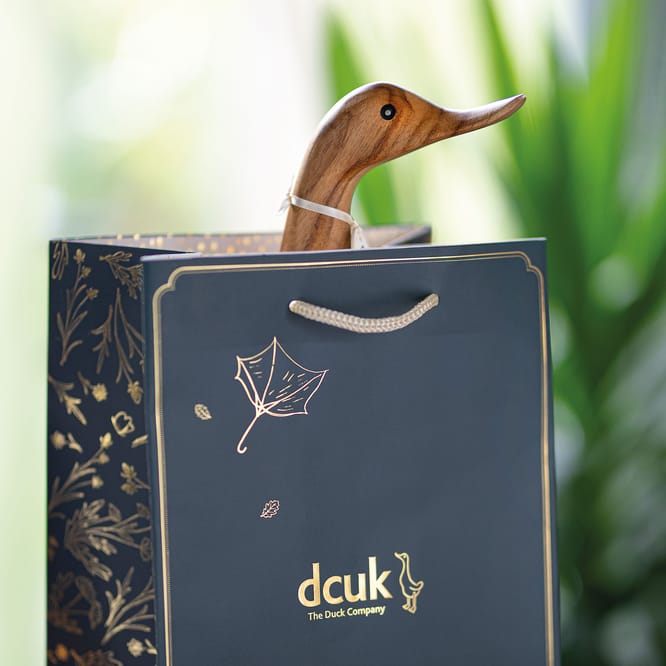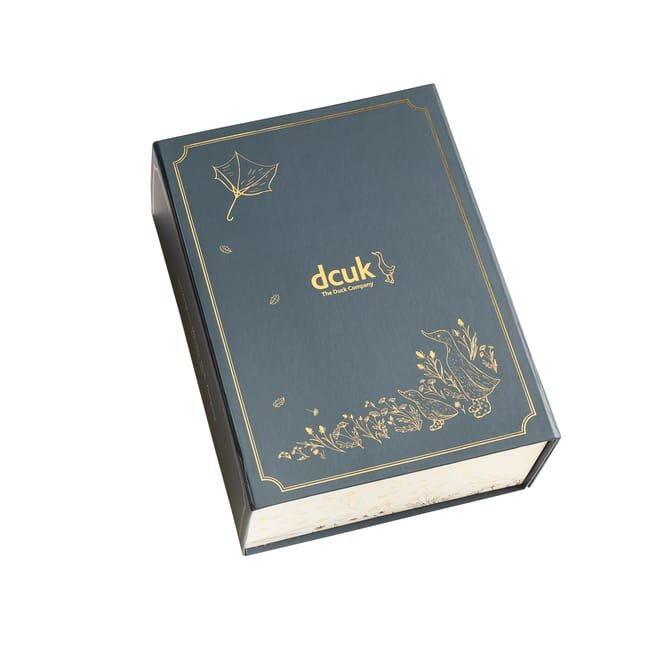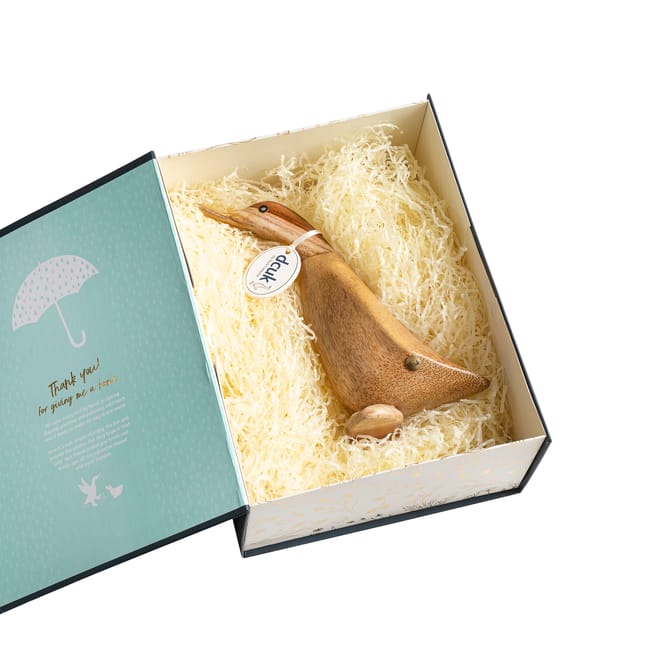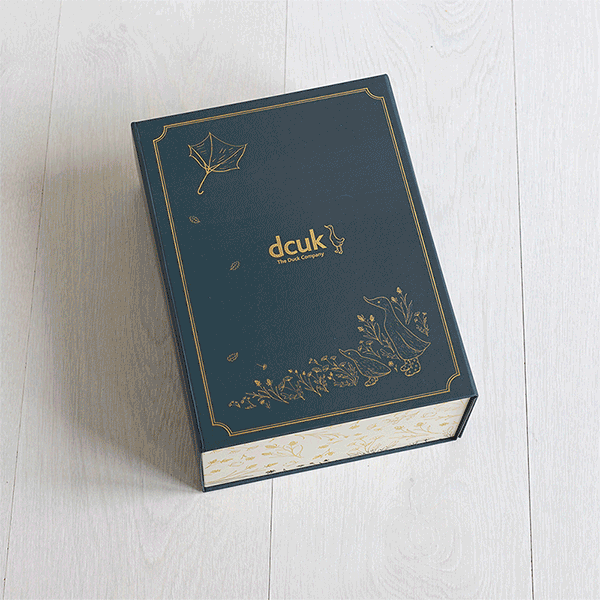 Flying Duckling (Wall mounted)
Code: DFLY11210 Availability: In Stock
---
Material: bamboo root
Process: carved by hand
Height/length: 21 cm (approx)
Wingspan: 14 cm (approx)
Inspired by: iconic Beswick Factory ducks
Personality: dauntless, yearning, defiant
Defying gravity
The sky's no limit for our Flying Duckling. They may not be known for their aerodynamic skills, but this runner duckling won't be letting the word 'flightless' get in the way of its dreams, oh no. These wings were made to soar.
Please use the checkout code FLYING for 20% off your order items. You will need to add each one separately to your basket. This offer is only valid for orders including three Flying Ducklings, and cannot be used with any other code.
Each duckling has been individually carved from bamboo root and handcrafted, making each one unique. Just over 21cm long, they have a wall bracket on the back and also come with a fixings pack. This contains a suitable screw, plus a pair of 3M Command Strips if you'd rather stick them to the back of the wing to secure your duckling, avoiding any holes in the wall. You can even make them extra secure, and use both methods!
We give all our characters a DCUK name and name tag, but you might like to choose your own for their forever home.
Make your gift extra-special with one of our beautifully illustrated gift bags, or luxury gift boxes. The bags are 21cm tall and supplied flat, but gift boxes will already have the character neatly packed inside.
As our characters are all individually made, poses may vary from the photos and sizes stated.
Please remember that we offer FREE UK shipping for any orders over £40.