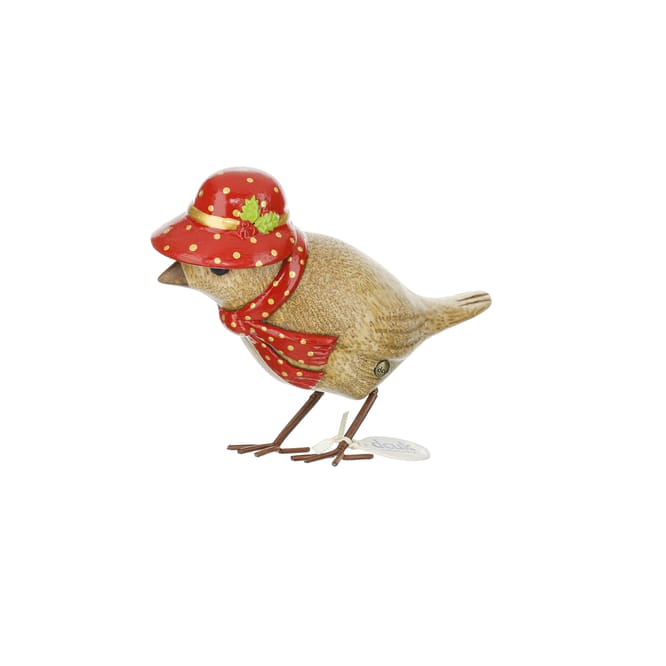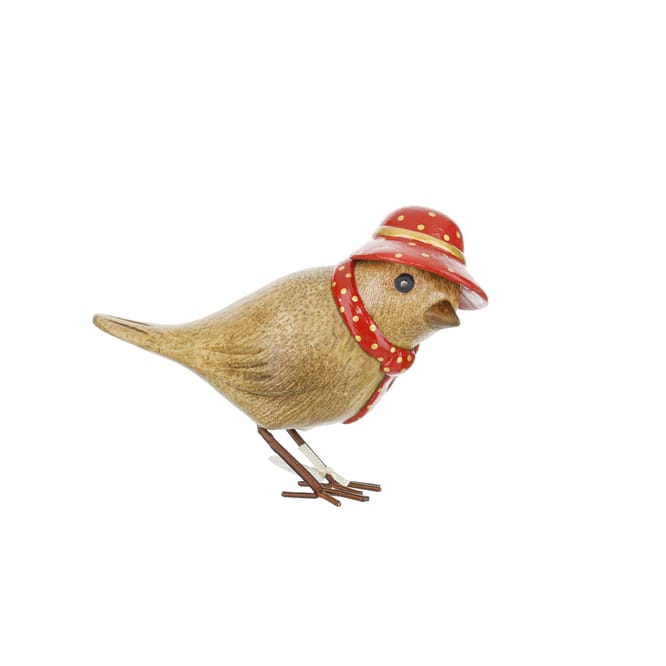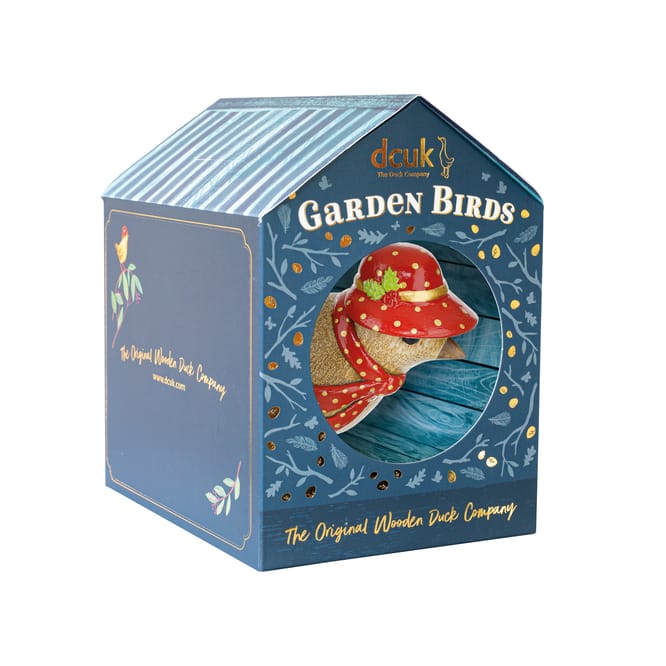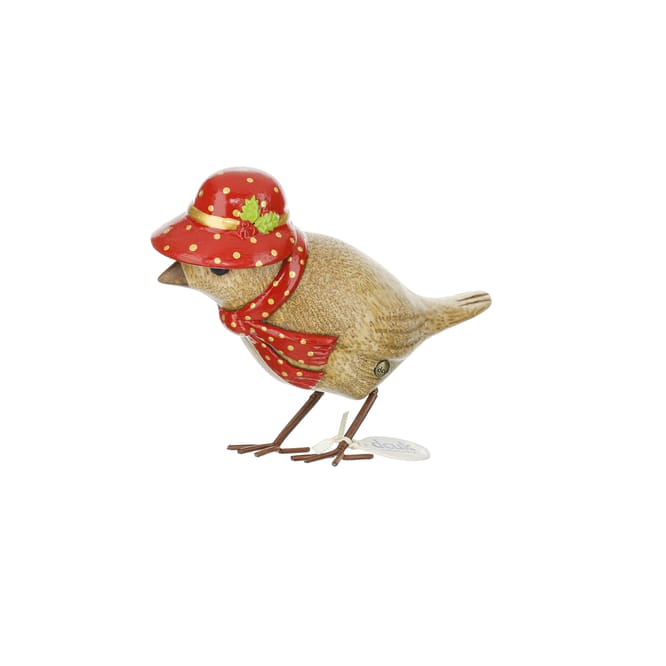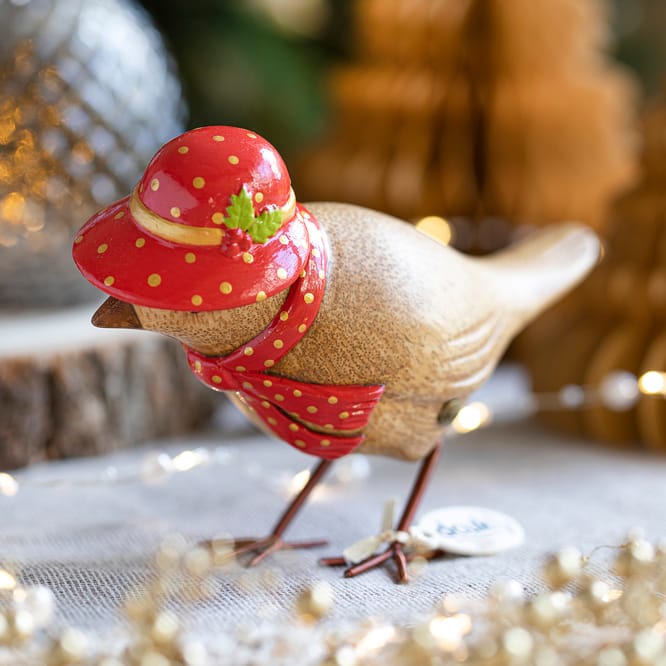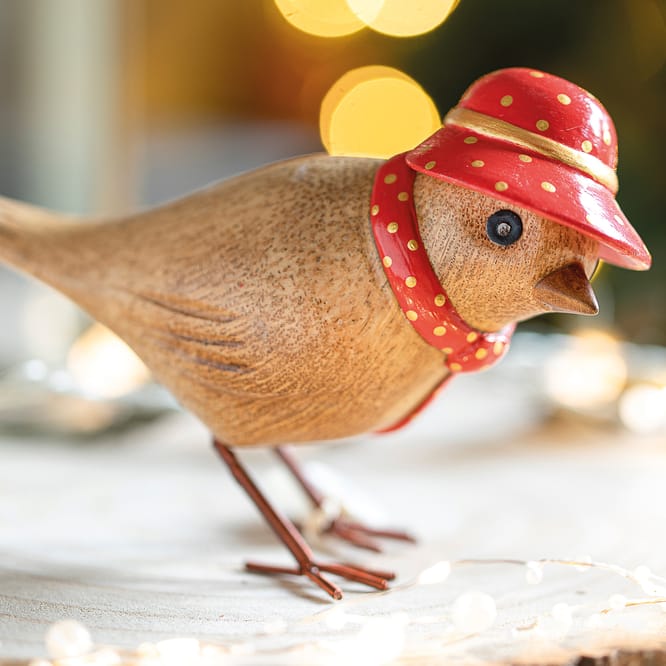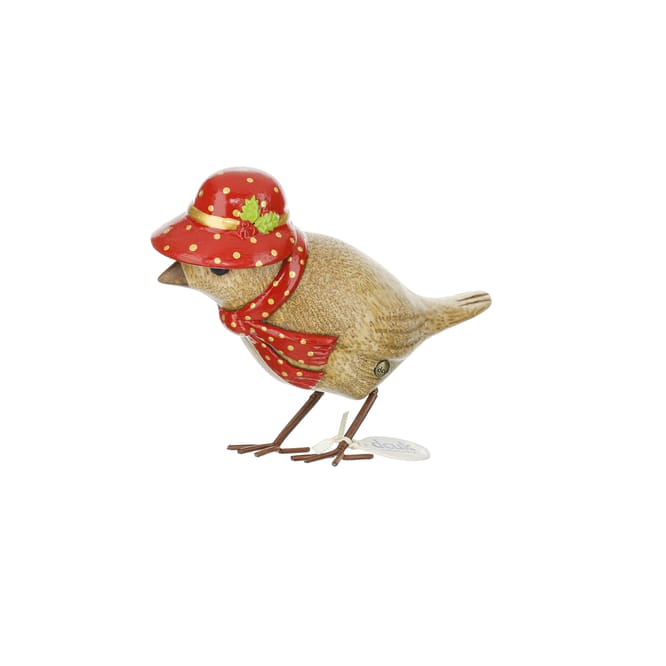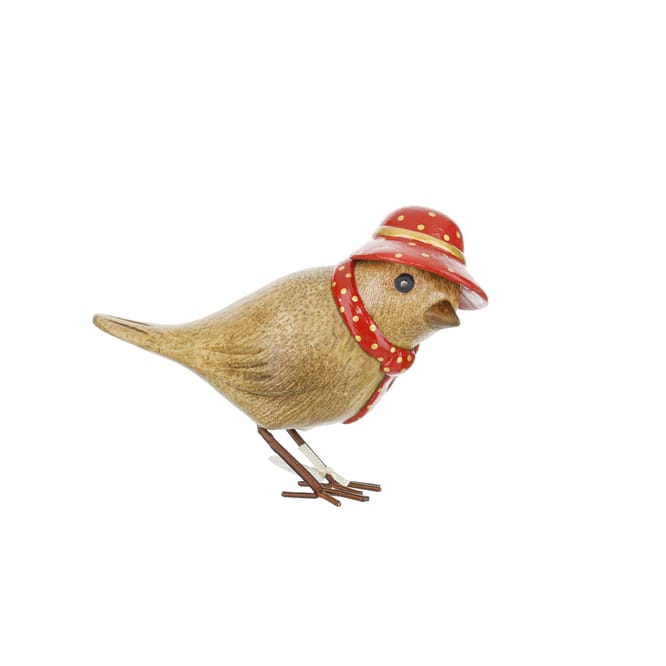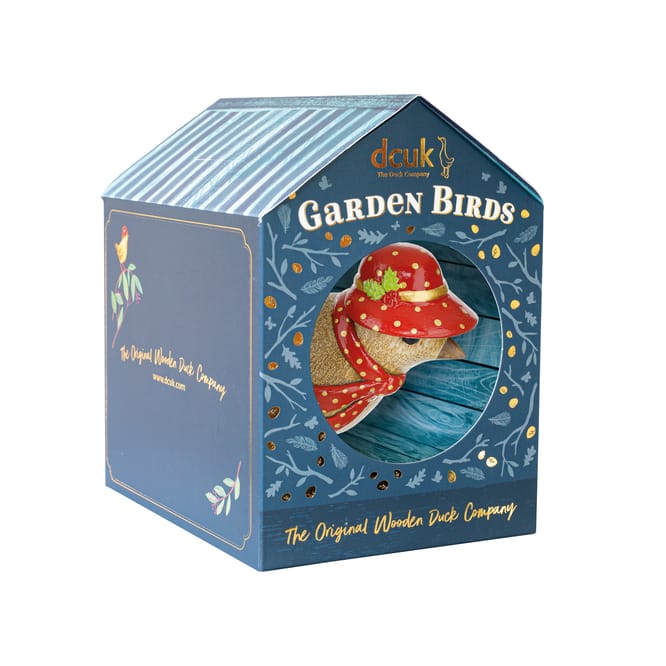 Duckensian Garden Bird (Lady)
Code: X22BIR1L100 Availability: Sold Out
---
Uh-oh. We're sorry, but it looks like all these characters have now been sold.
Please add your email below - and we'll tell you when we've created some more.
Material: bamboo root & copper
Process: hand carved, moulded and painted
Height: 12-15 cm (approx)
Inspired by: Catherine Dickens
Personality: loves to write, cook and perform
BLACK FRIDAY 50% DISCOUNT - AAH, SORRY. ALL SOLD OUT NOW.
Tweet greetings of love
Joining neighbours for a cup of wassail and carols around the tree, our Duckensian couple rejoice in the spirit of Christmas. Each Garden Bird arrives in their own FREE illustrated bird house box, making them very collectable and perfect for giving as gifts. We give all our characters a name tag, but you might like to choose your own for their forever home.
As our wooden characters are all individually made, poses may vary from the photos.
Please remember that we offer FREE UK shipping for any orders over £40.