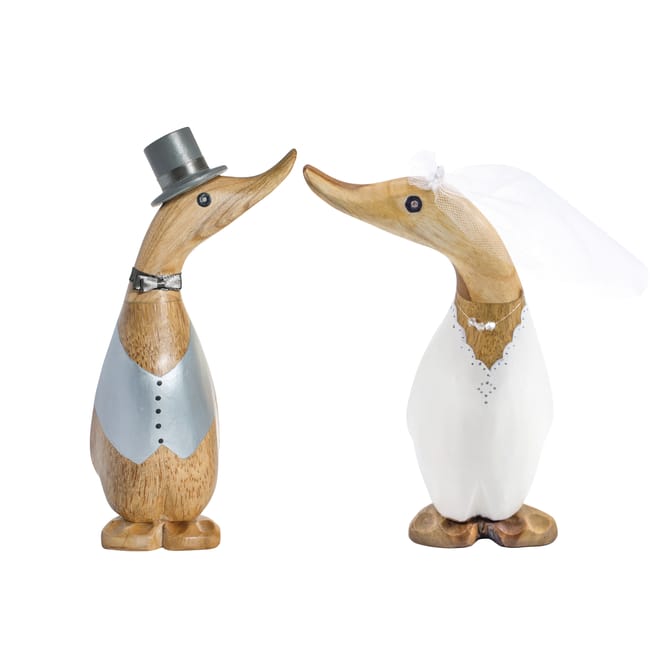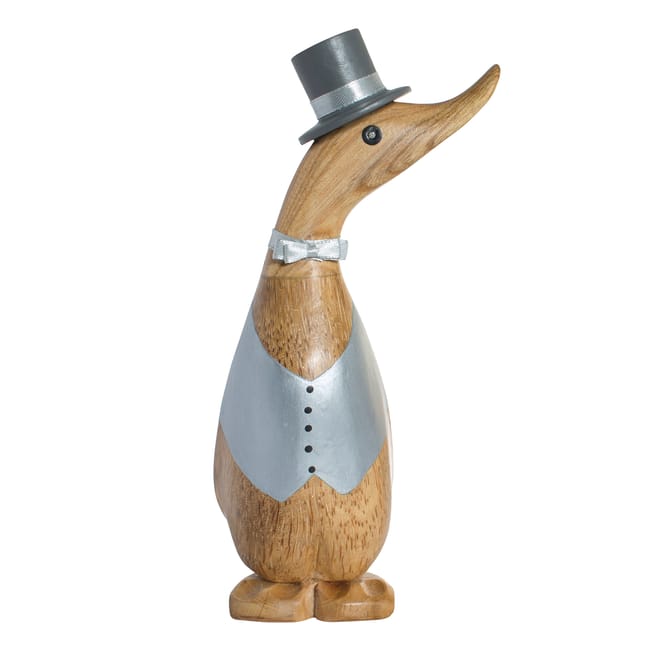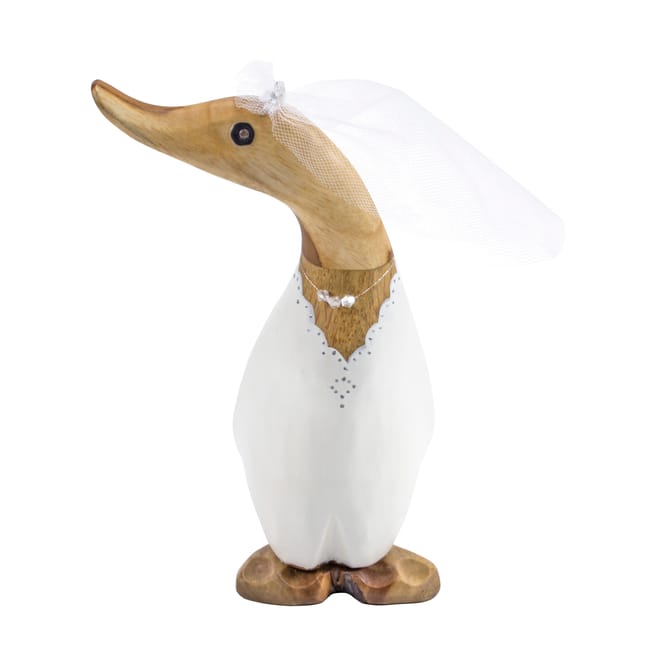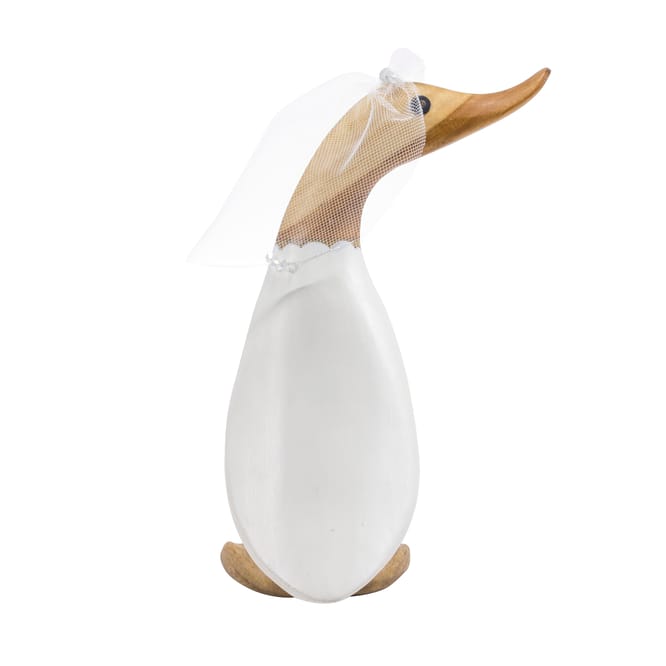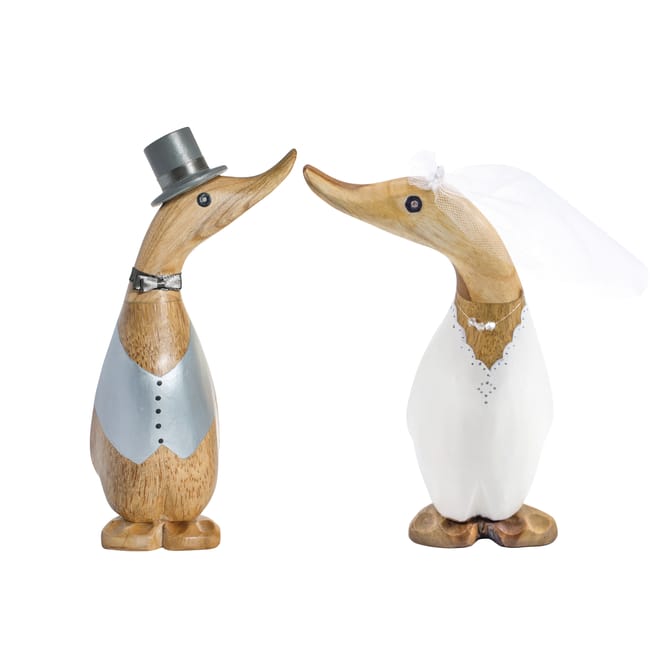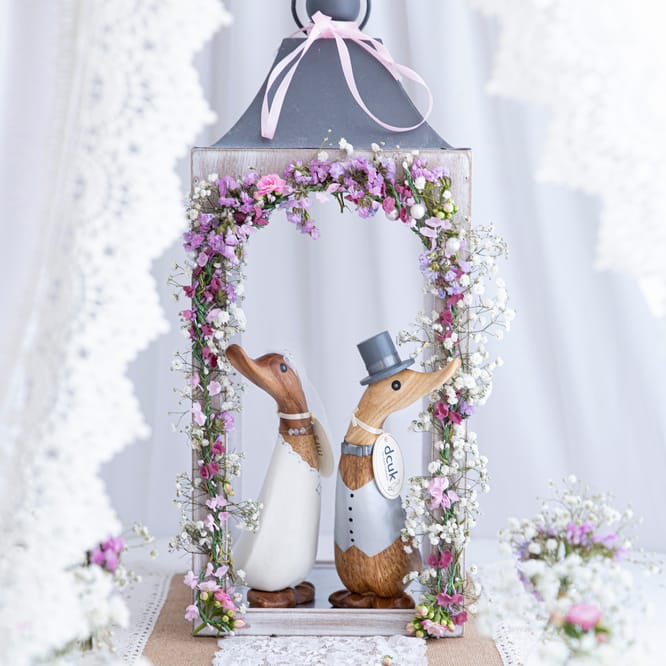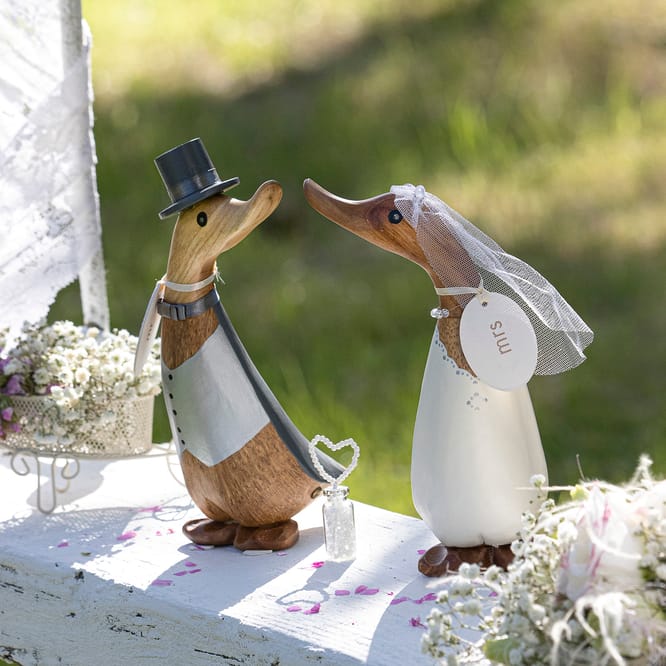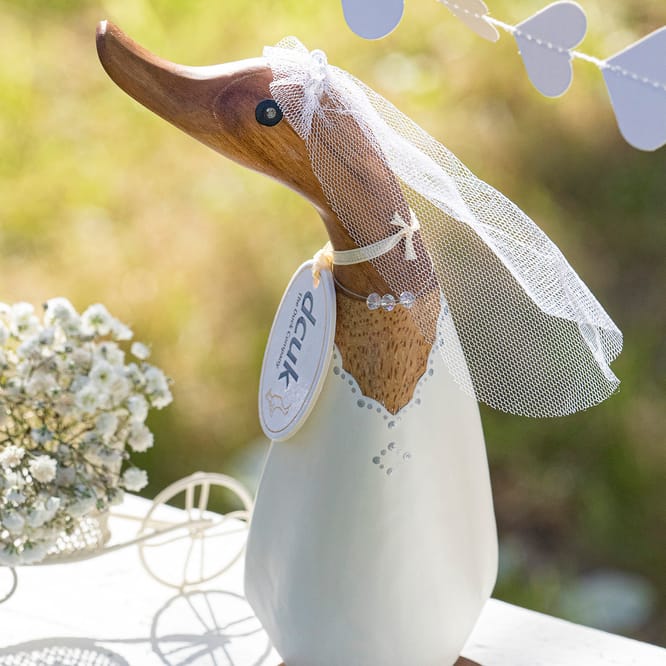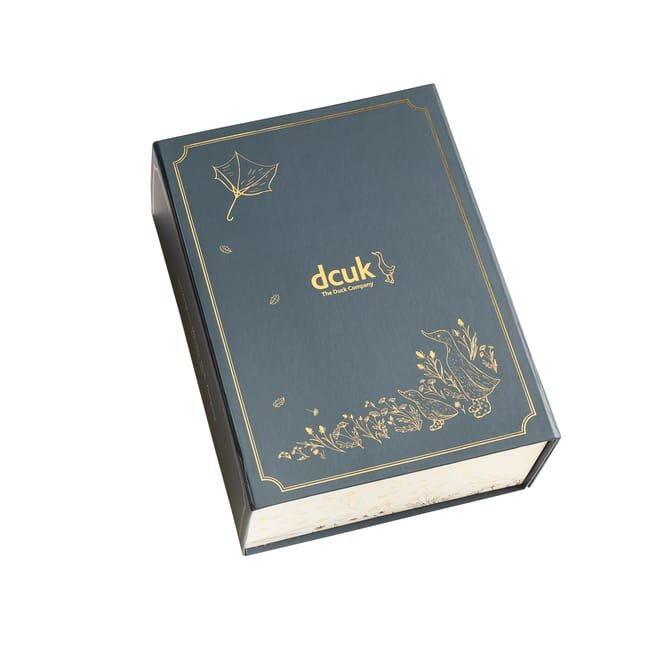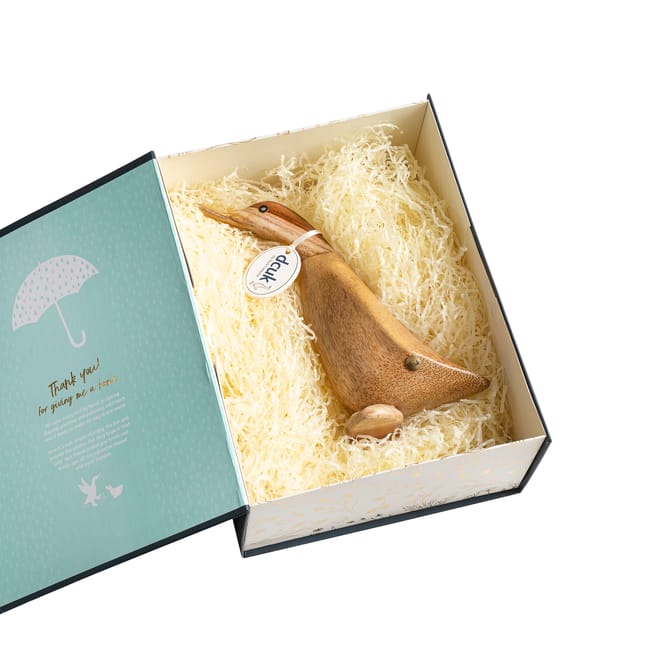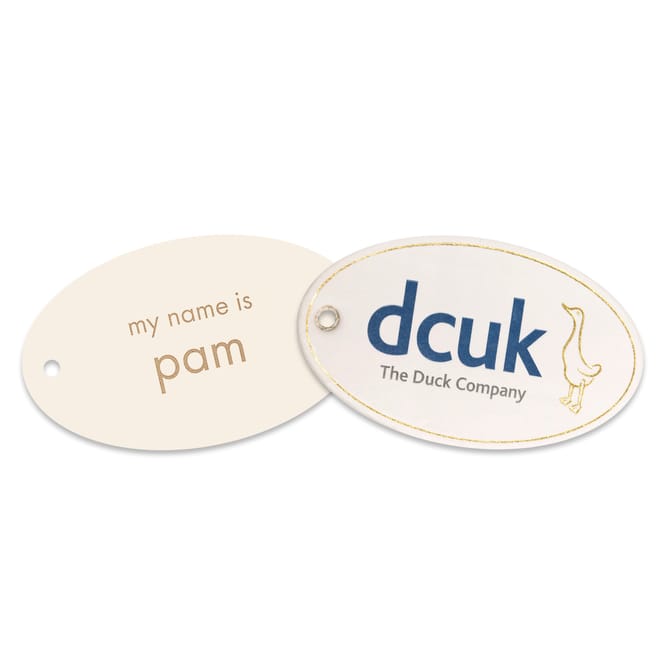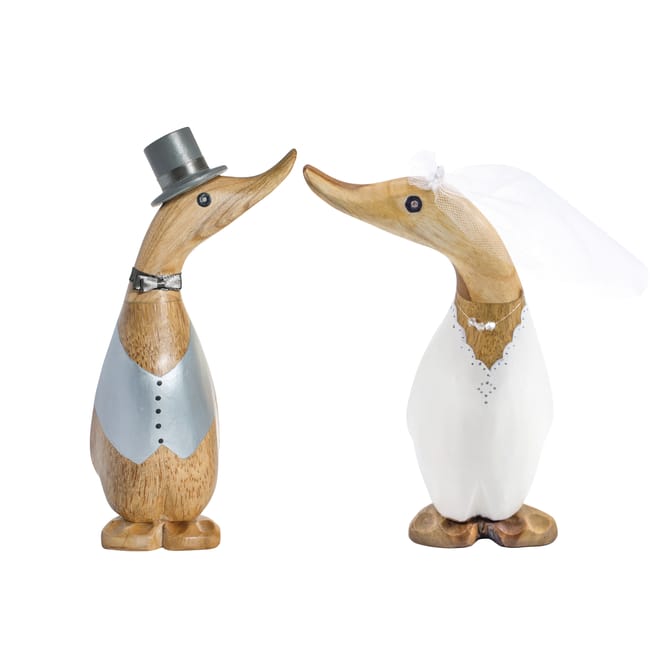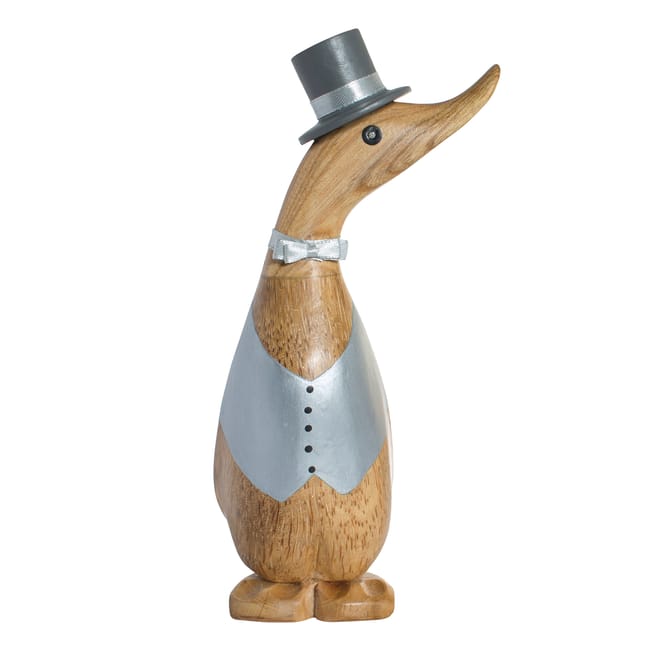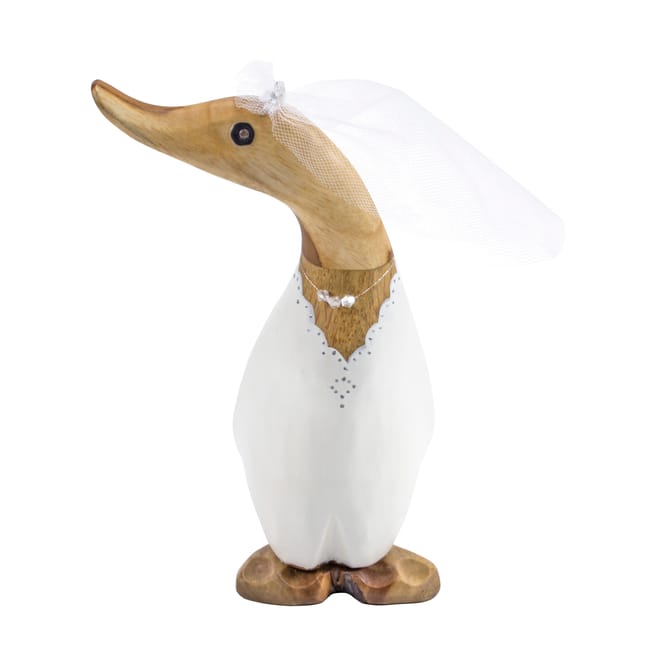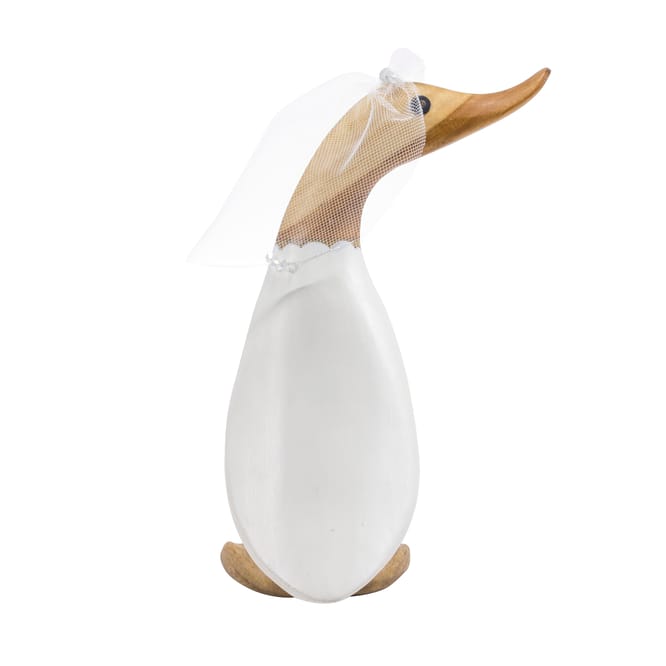 Wedding Ducklings
Code: WBR1WGGR5800 Availability: Out of Stock
---
Uh-oh. We're sorry, but it looks like all these characters have now been sold.
Please add your email below - and we'll tell you when we've created some more.
Material: bamboo root
Process: carved, painted and moulded by hand
Height: 18 cm (approx)
Inspired by: the happiest days of our lives
Personality: nervous, excited, besotted
Top hat and tails
An adorable keepsake couple, for ducks whose favourite place is together. Our dapper groom wears grey top hat, coat and a bow tie, his beautiful bride wears traditional white with a necklace and veil. We give all our characters a DCUK name and name tag, but you get to choose your own for the happy couple, for FREE. Please enter the two names you'd like (Bride, then for the Groom) separated by a comma.
If you'd like two grooms or two brides instead, then please order as usual - but mention what you'd like in the comments box as part of checkout.
Make your gift extra-special with one of our beautifully illustrated gift boxes.
As our characters are all individually made, poses may vary from the photos.
Please remember that we offer FREE UK shipping for any orders over £40.