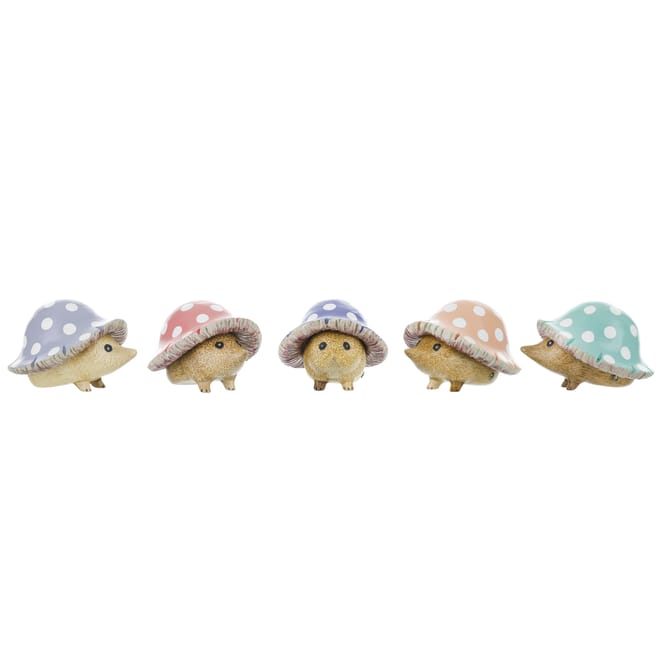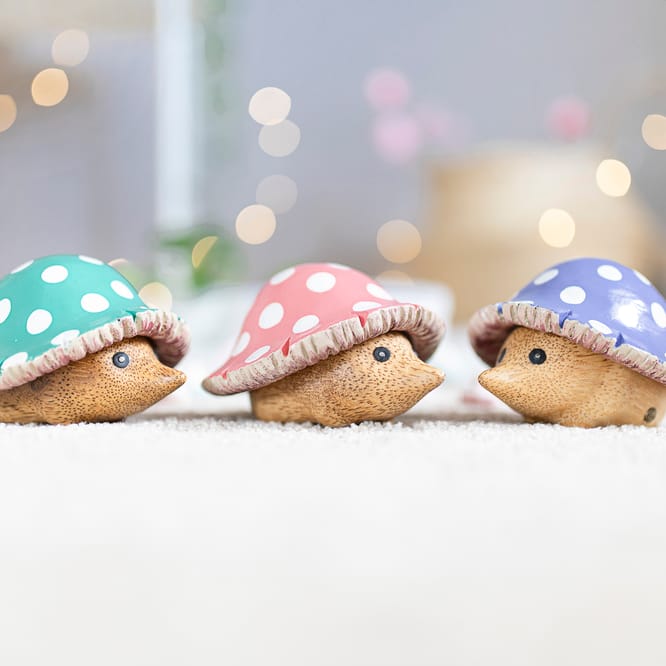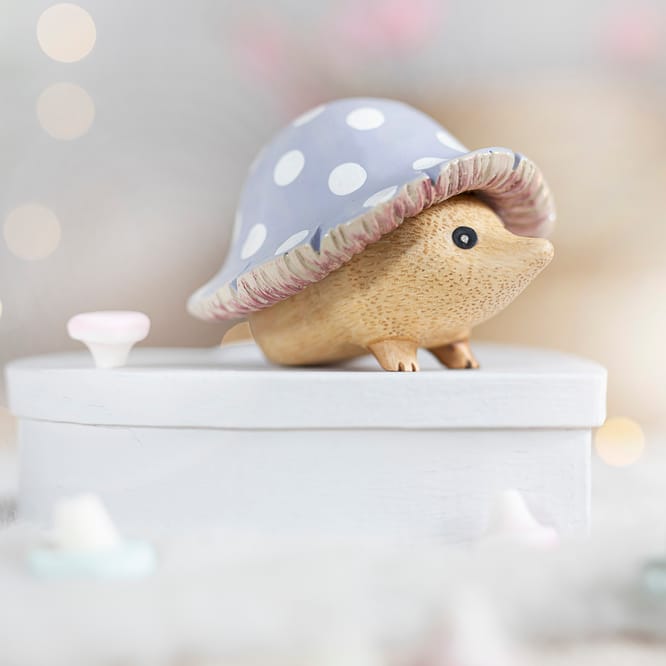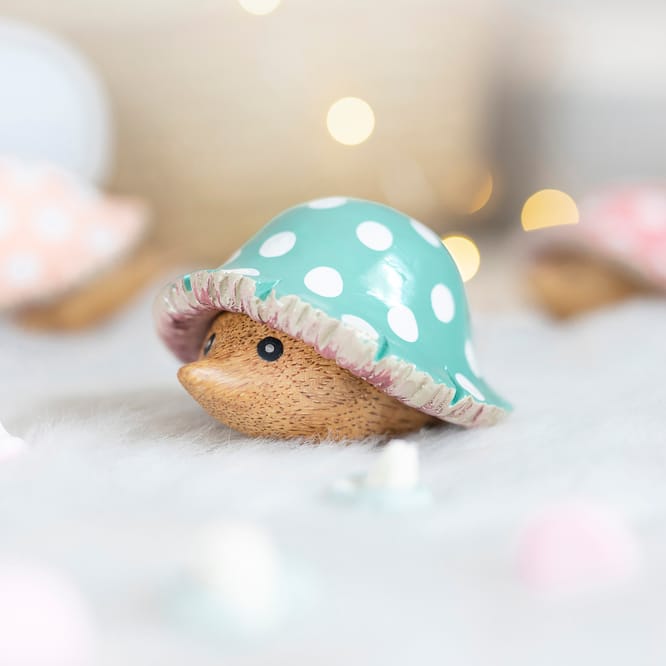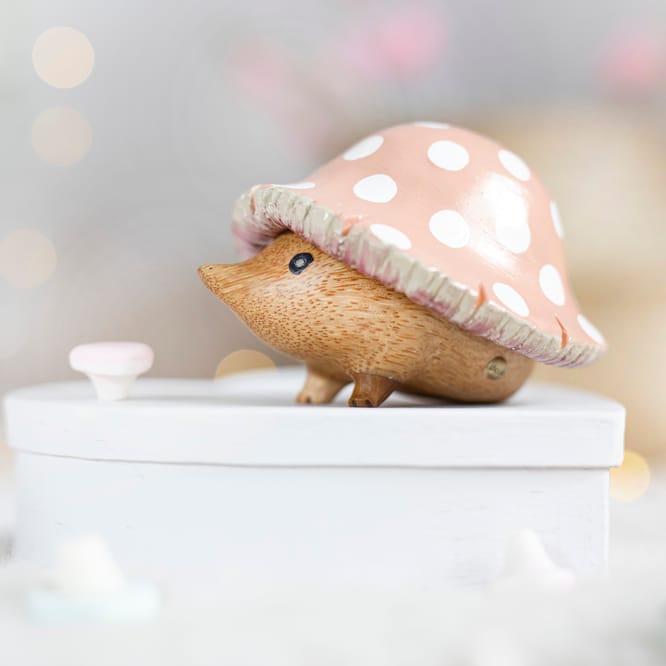 Toadstool Hedgy
Material: bamboo root
Process: carved, painted and moulded by hand
Height: 9 cm (approx)
Inspired by: stories of Lewis Carroll and Beatrix Potter
Personality: wide-eyed and kind-hearted
Beloved by gardeners and travelling fairies
Impossibly cute, Toadstool Hedgies have colourful caps where you might expect to find spines. The perfect hiding place for field mice and fairies. Our usual name tag service is not available with this character, but you can still make your gift extra-special with one of our beautifully illustrated gift boxes.
As our characters are all individually made, poses may vary from the photos.
Please remember that we offer FREE UK shipping for any orders over £40.