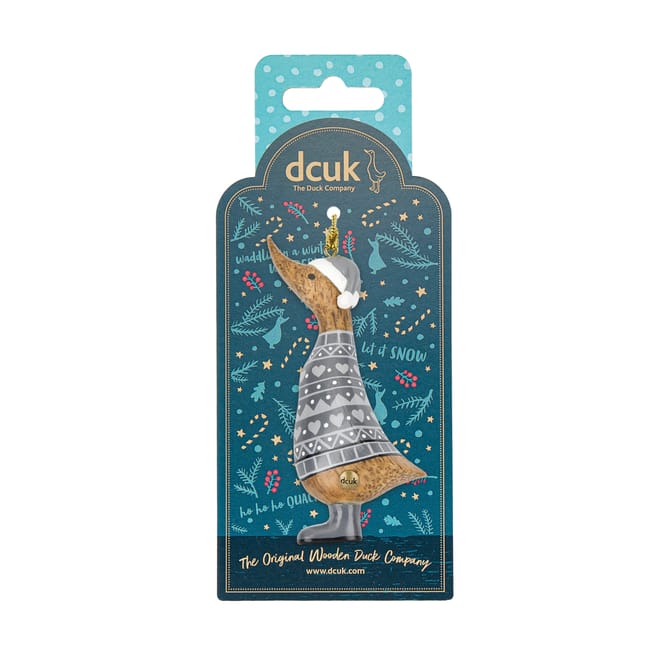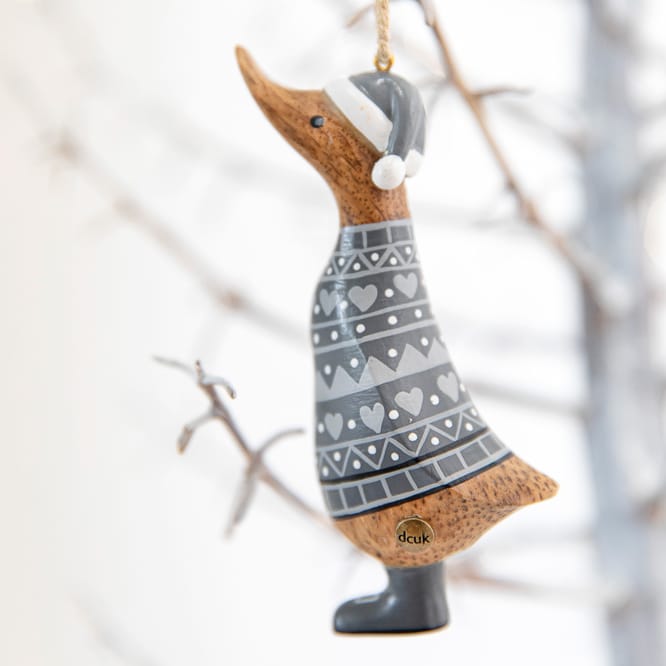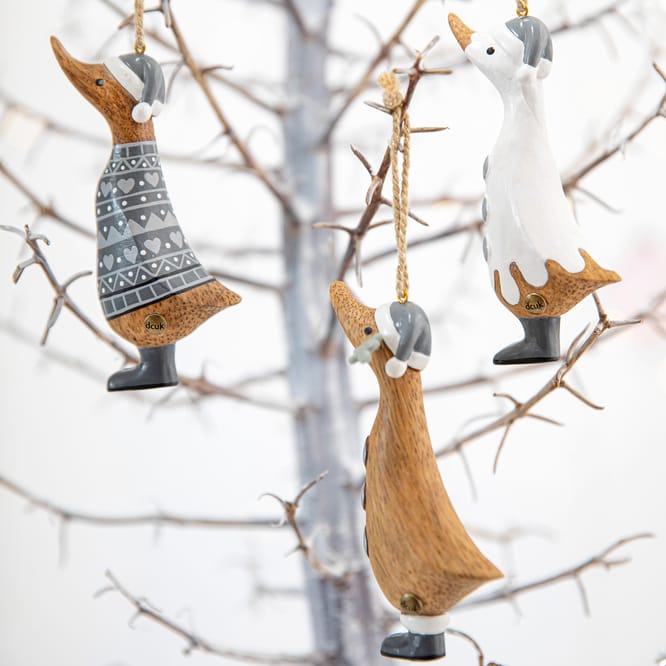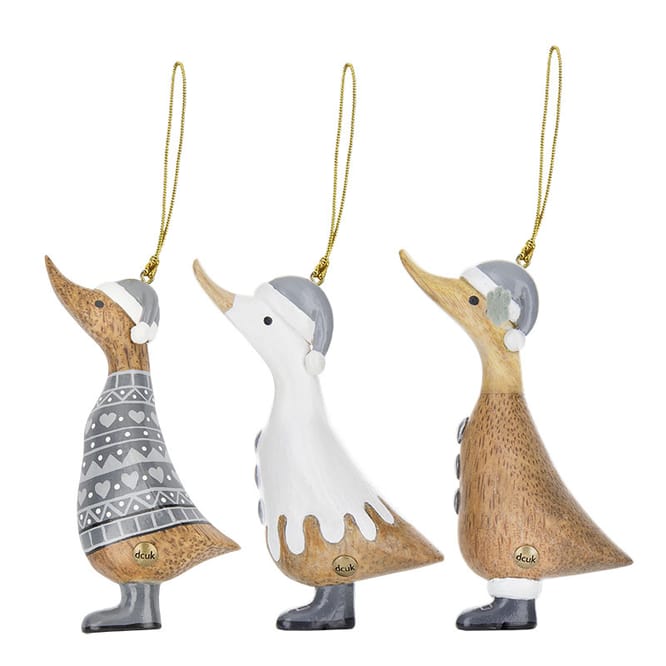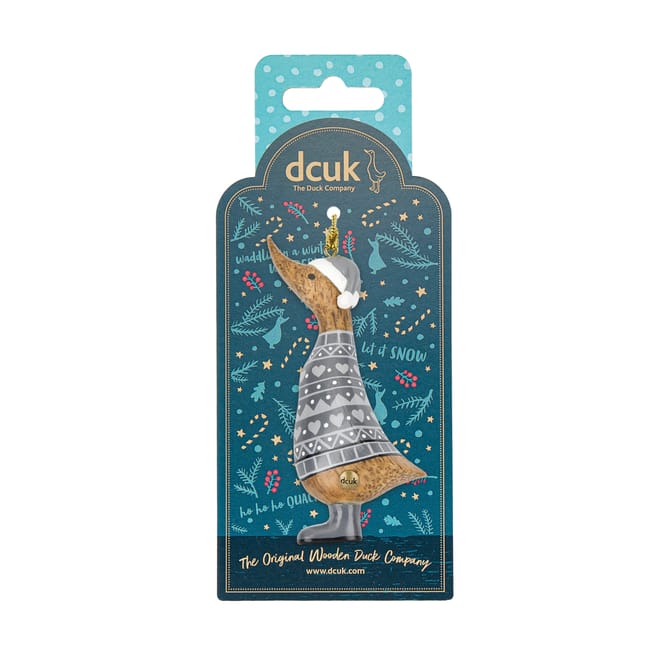 Alpine Christmas Decoration
Code: X23DECA Availability: In Stock
---
Material: bamboo root
Process: carved and painted by hand
Height: 10 cm (approx)
A touch of aprés ski
Bring extra character and charm to trees, chimneys and special gifts with our handmade decorations. Festive cheer, year after year. Each one is like having half of a hand-painted Dinky Duck, with the other side left smooth and flat for easier, lighter hanging.
All our individual decorations arrive on their own branded backing cards, ideal for anyone sharing them as a seasonal gift. After all, who doesn't like the tradition of adding a decoration to the tree every year?
As our wooden duck characters are all individually made, poses may vary from the photos.
Please remember that we offer FREE UK shipping for any orders over £40.