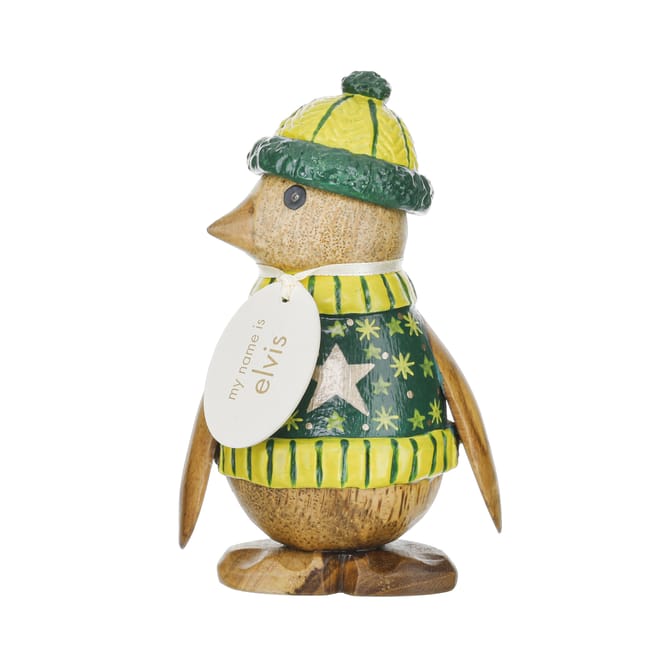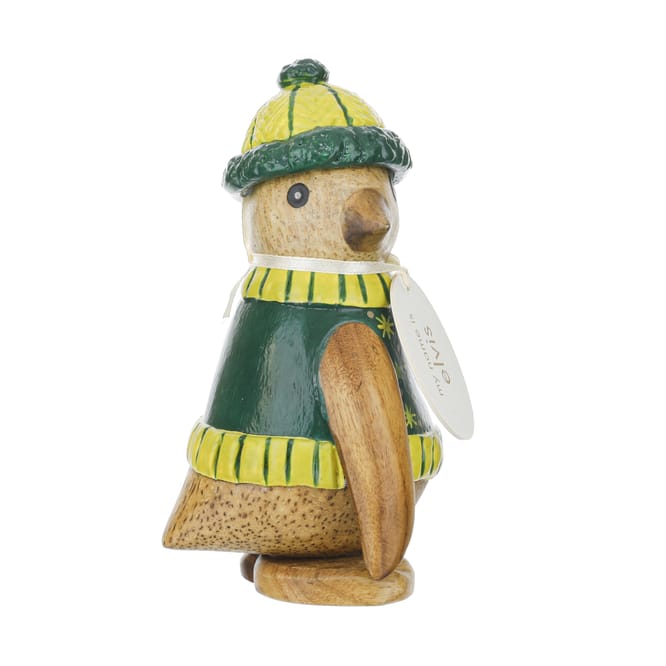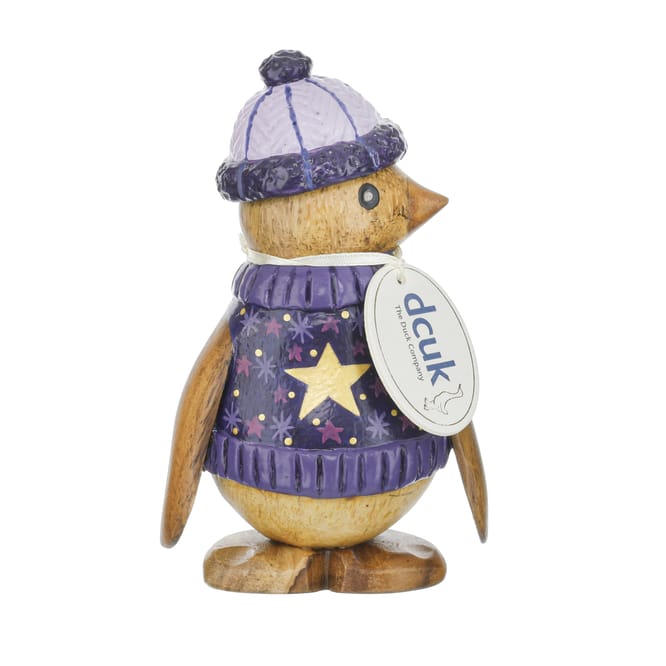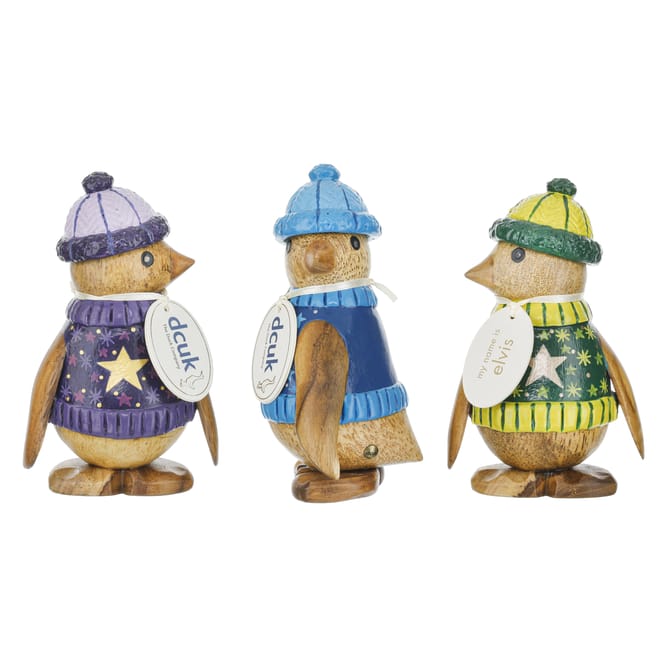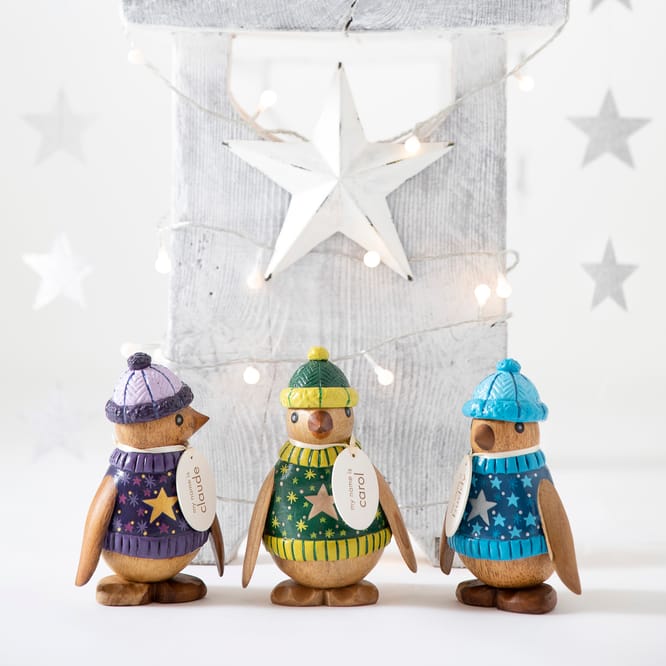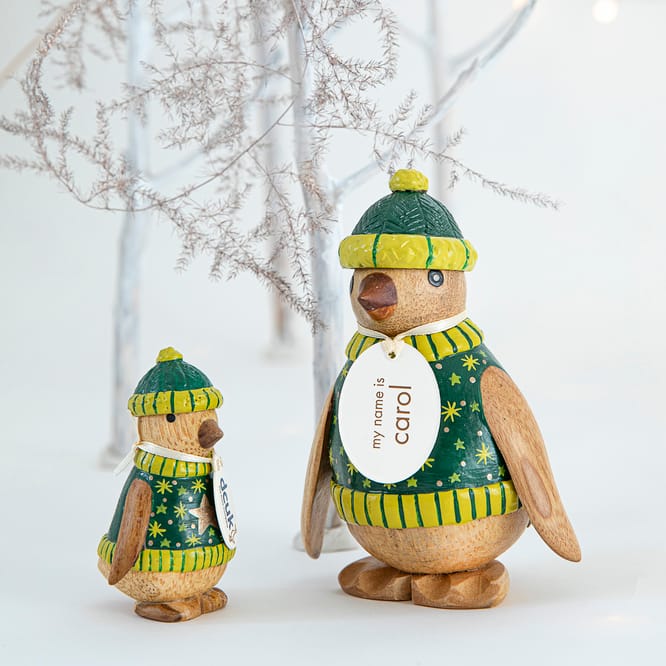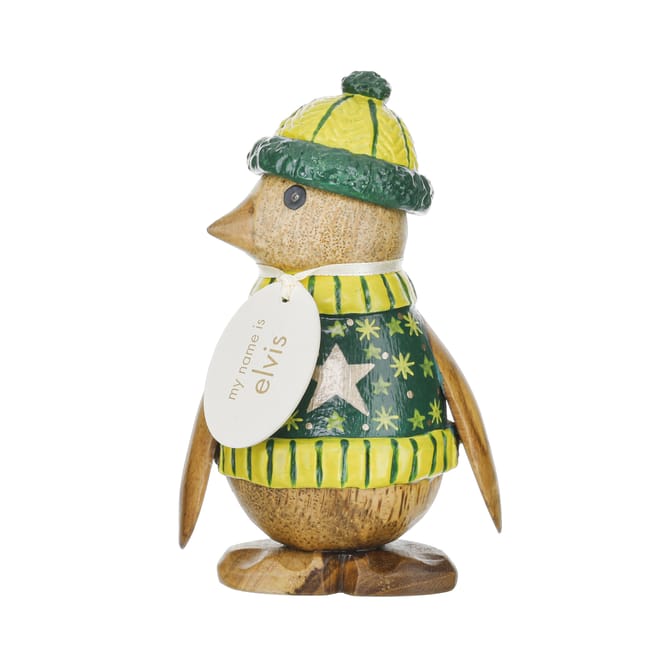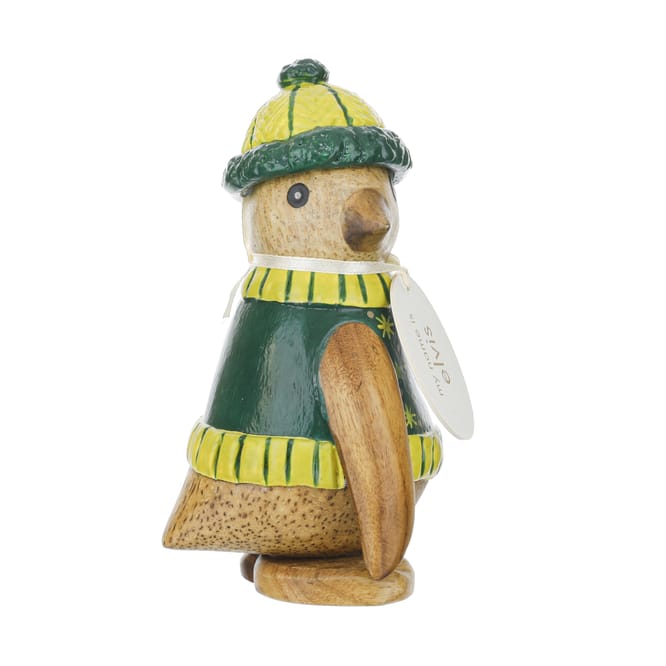 Stargazing Penguin (Green)
Code: X21P963 Availability: In Stock
---
Material: bamboo root
Process: carved, painted and moulded by hand
Height: 14 cm (approx)
Inspired by: star-studded winter skies
Personality: sociable, caring, tireless
It's warm when you huddle
Snug in woollen hats and vests, the stargazers make their wishes in breath-warmed whispers. We give all our characters a DCUK name and name tag, but you might like to choose your own for their forever home.
Make your gift extra-special with one of our beautifully illustrated gift boxes.
As our characters are all individually made, poses may vary from the photos.