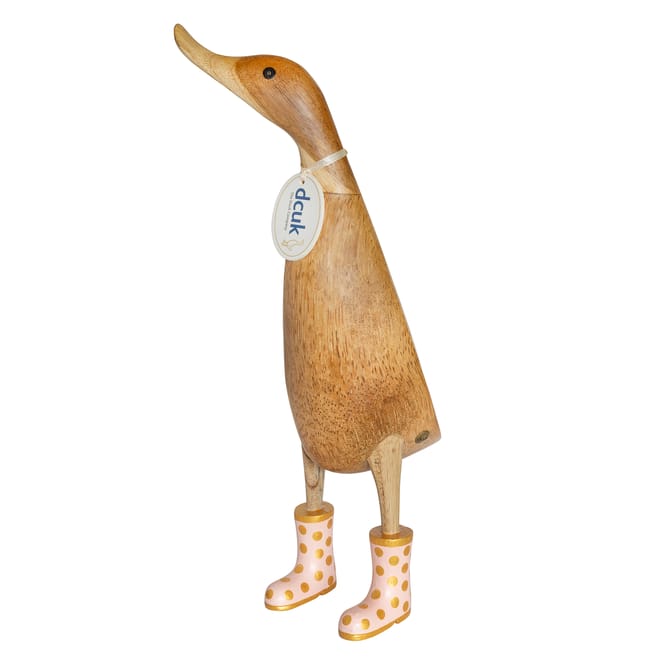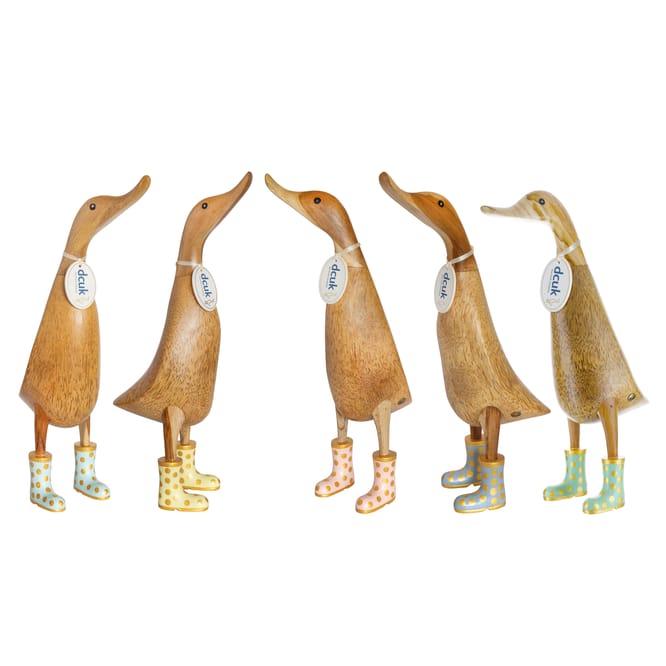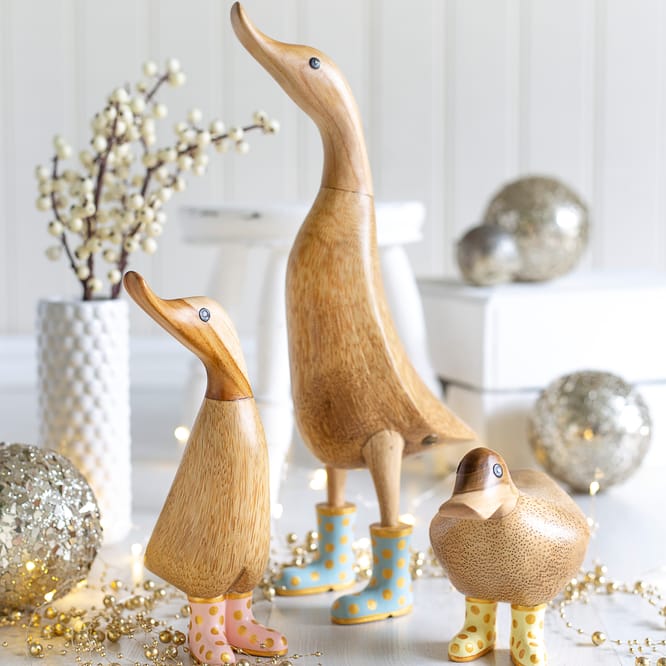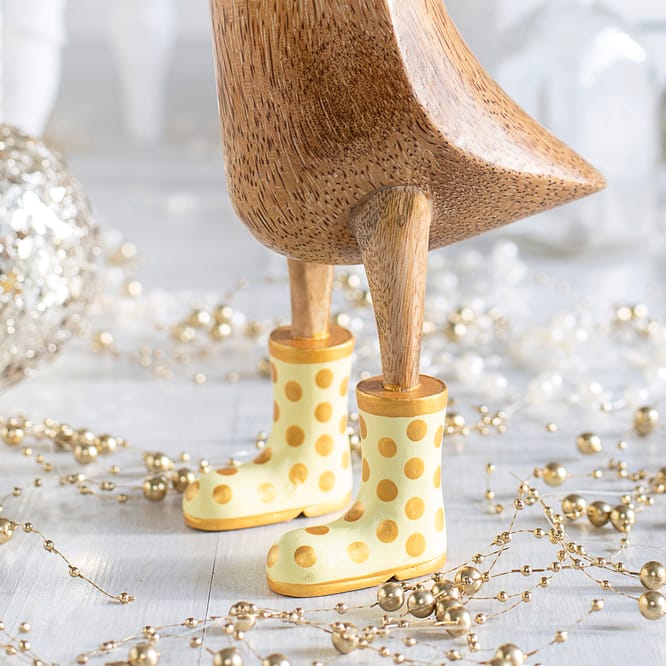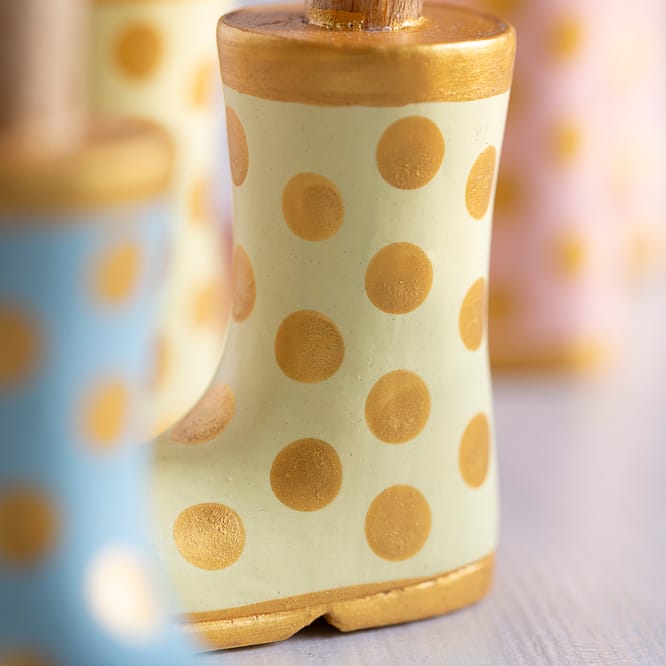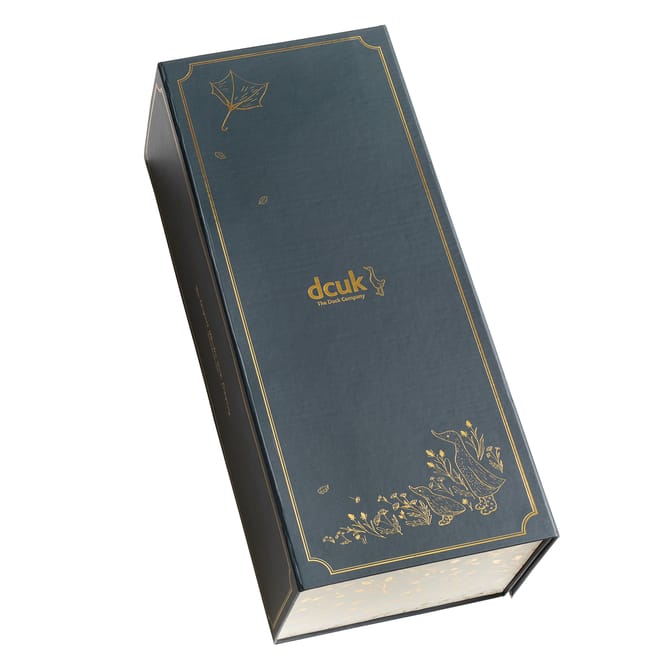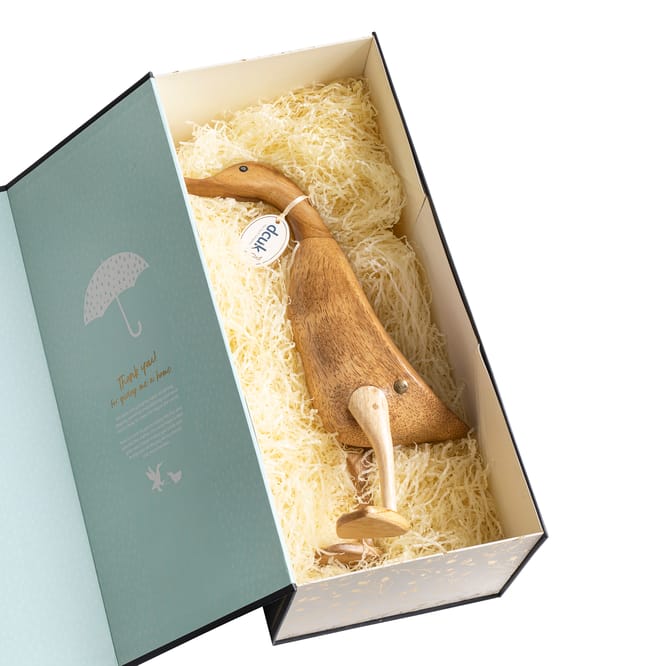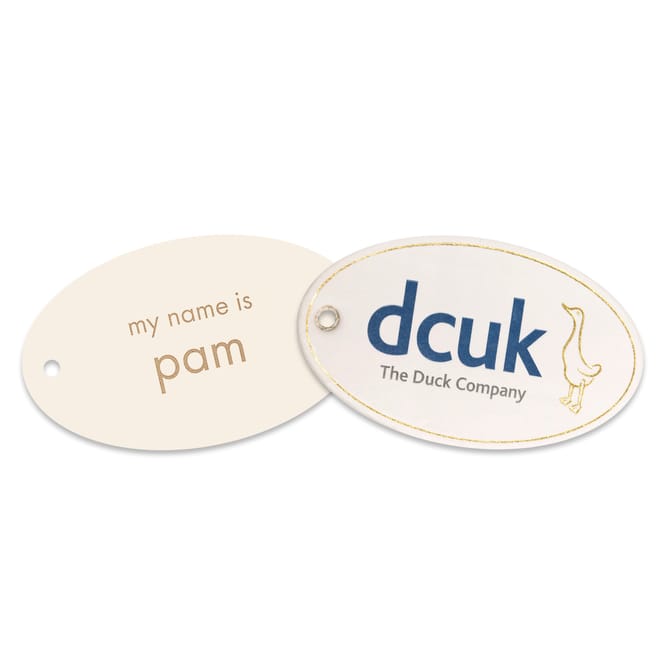 Spotty Boots Ducklet (Pastel Gold)
Material: bamboo root
Process: carved, painted and moulded by hand
Height: 30 cm (approx)
Inspired by: pretty duck egg shades
Personality: naturally chic
PART OF THE 'GOTTA SPLASH' PROMOTION
Making a splash at DCUK HQ
These pretty pastel wellies with gold spots and trim have caused quite the stir. We're told they're just the thing for garden parties. We give all our characters a DCUK name and name tag, but you might like to choose your own for their forever home.
Make your gift extra-special with one of our beautifully illustrated gift boxes.
As our characters are all individually made, poses may vary from the photos.
Please remember that we offer FREE UK shipping for any orders over £40.