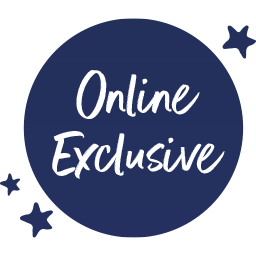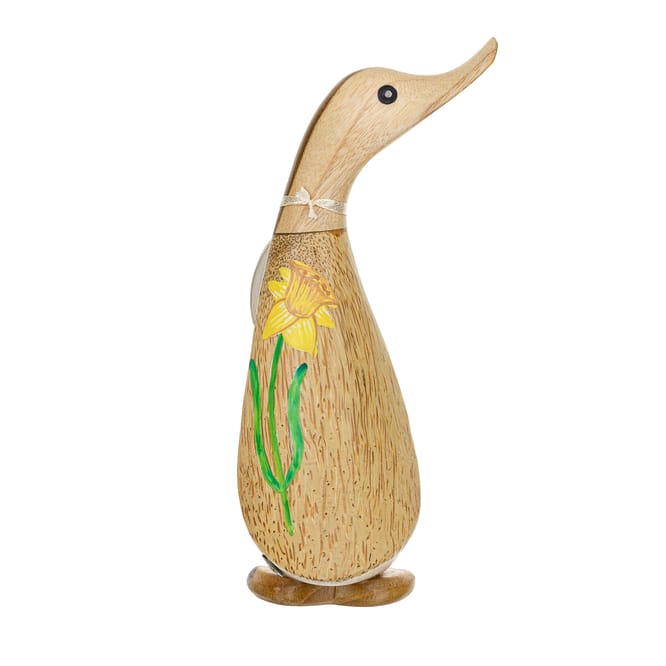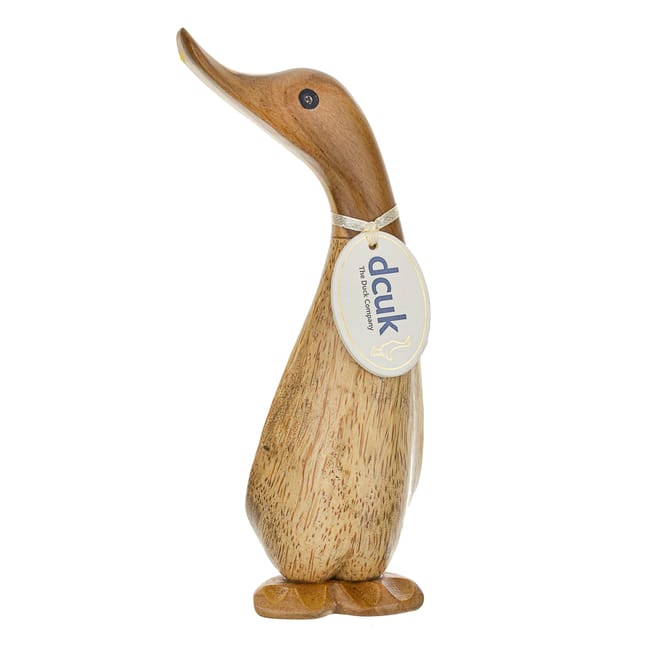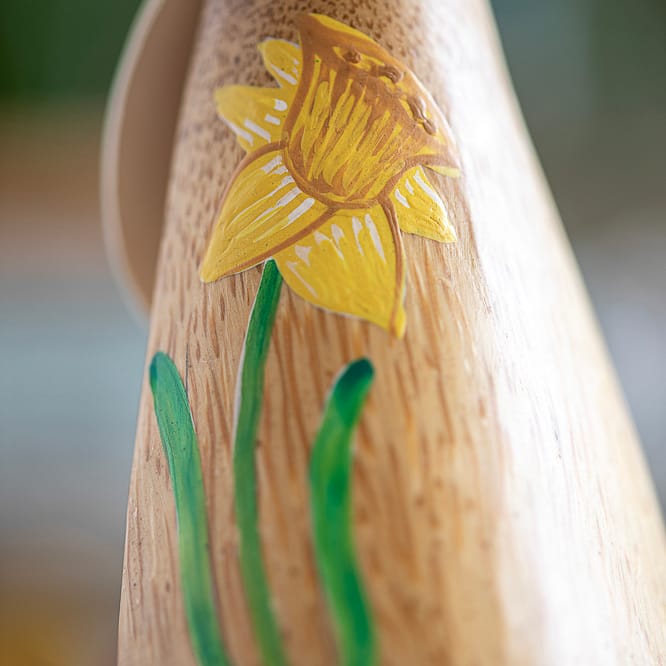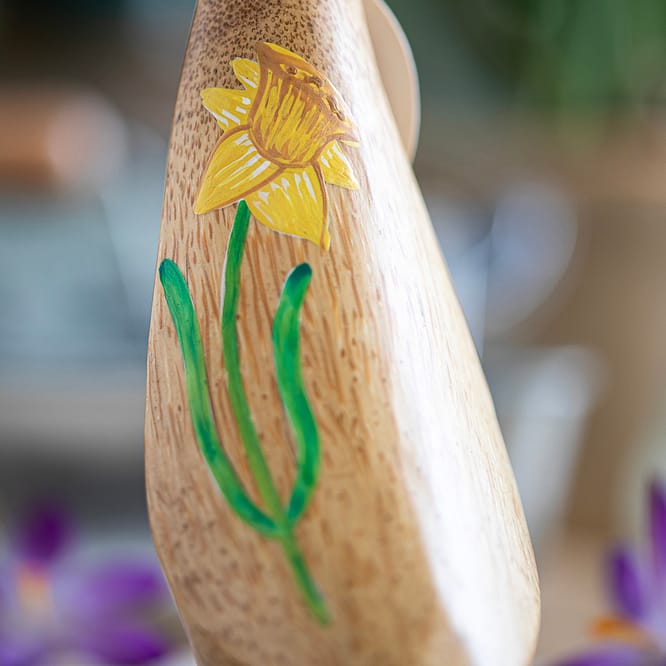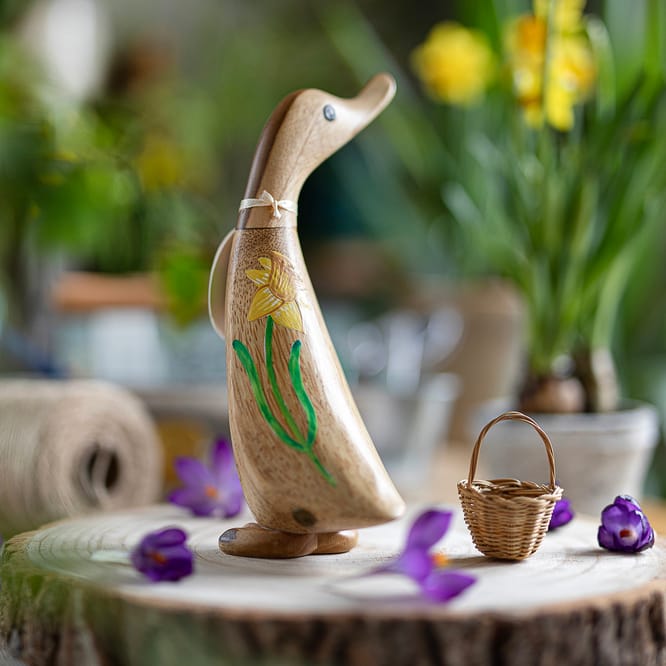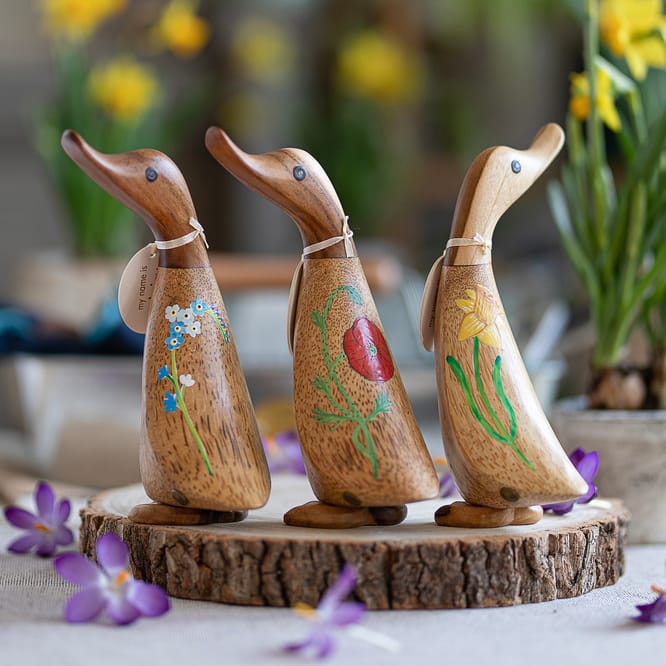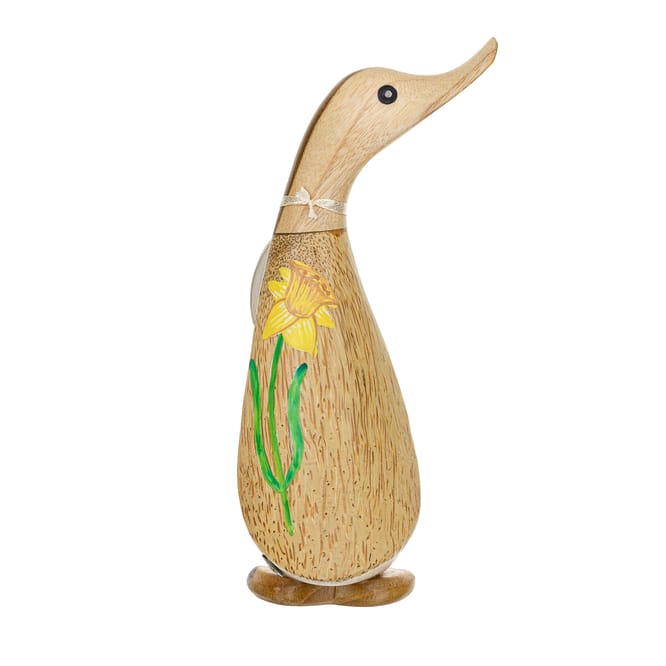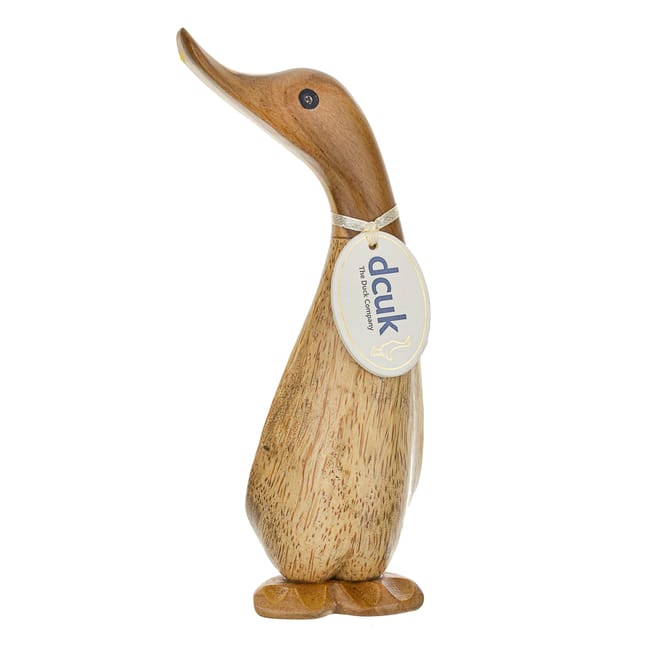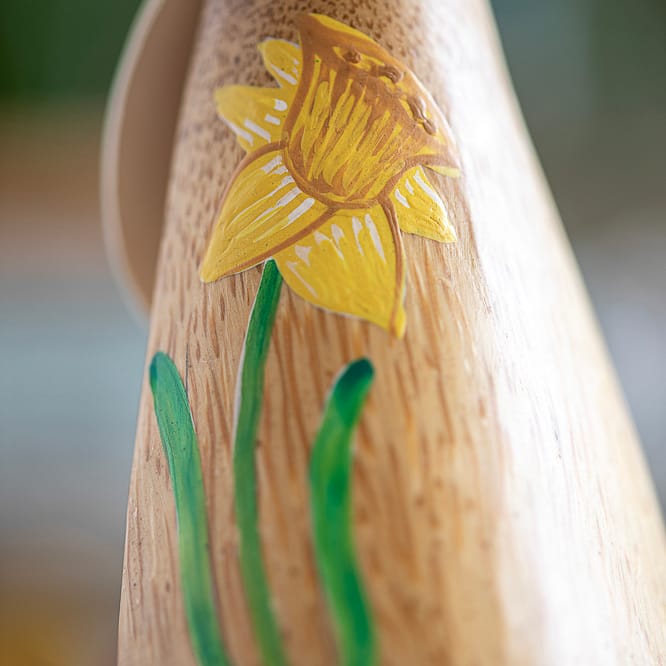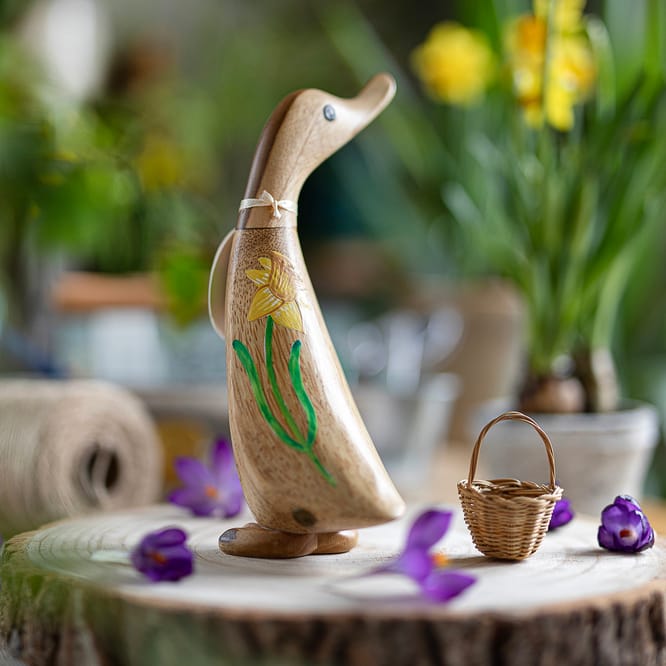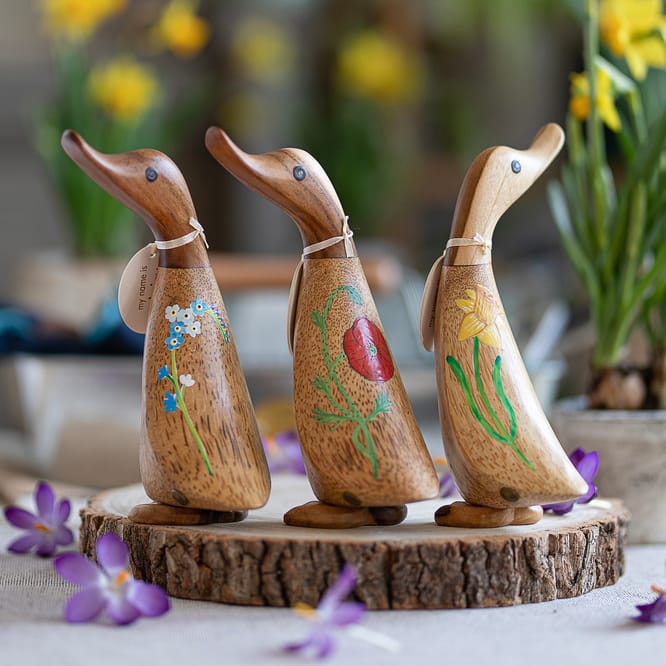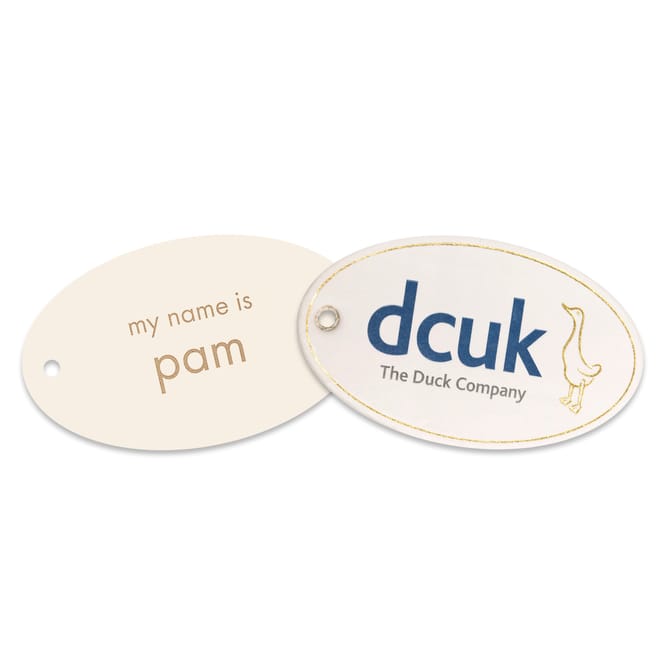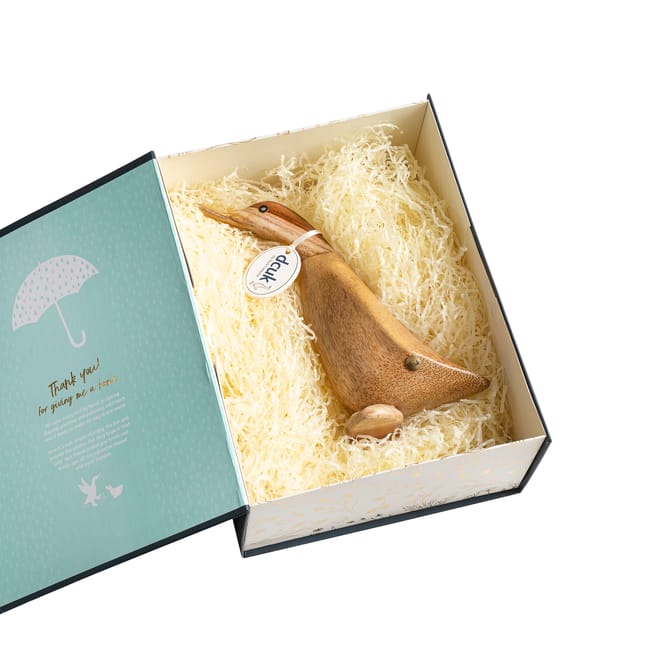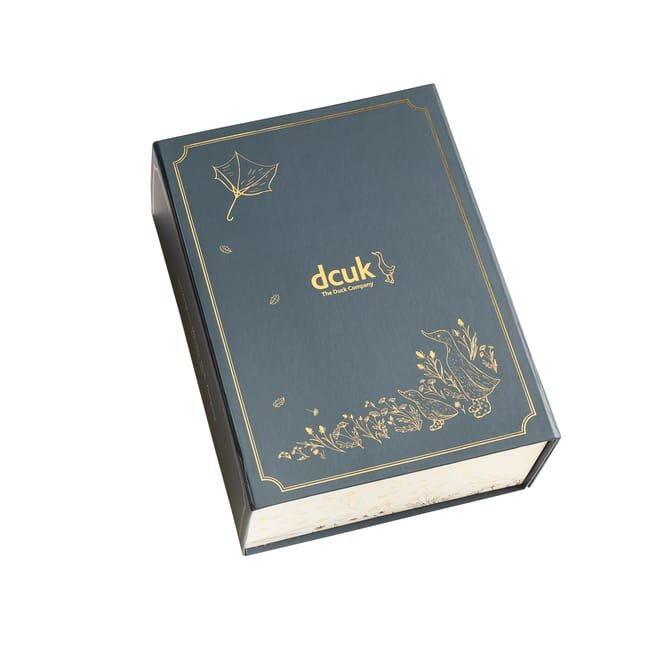 British Flower Duckling
Code: D3MDNAT10 Availability: In Stock
---
Material: bamboo root
Process: carved, painted and moulded by hand
Height: 18 cm (approx)
Inspired by: splashes of crimson colour in the fields
Personality: thoughtful, kind, optimistic
The power of cherished flowers
With their bamboo-feathered bodies setting them apart from their white duckling relatives, these British Flower Ducklings love to help people preserve important memories, as much as encouraging fond smiles.
Serene by shade and nature, Forget-me-nots make loyal friends, given to deep thoughts and kind deeds. Daffodils are a joyful gift and a sunny reminder to notice the beautiful in the everyday. And, we love the way the vibrant petals look on the bamboo feathers of the Poppies - just like those in a cornfield.
Make your gift extra-special with one of our beautifully illustrated gift boxes.
As our characters are all individually made, poses may vary from the photos.
Please remember that we offer FREE UK shipping for any orders over £40.
You may also like...