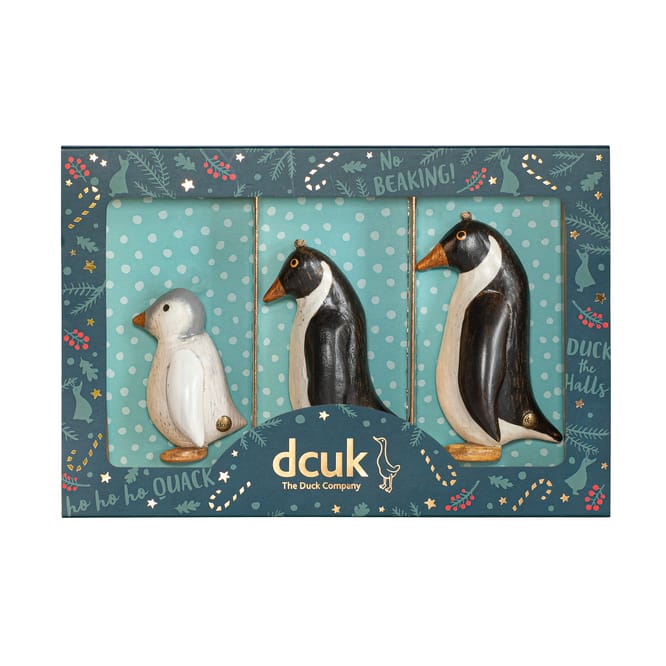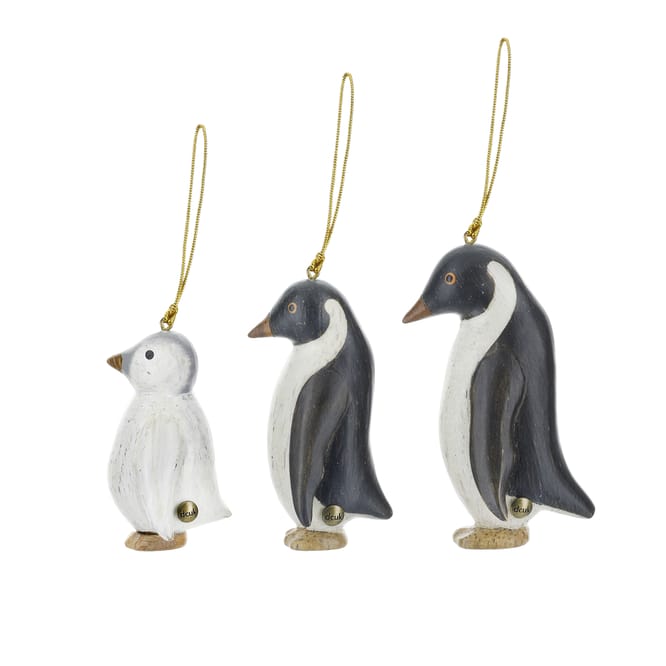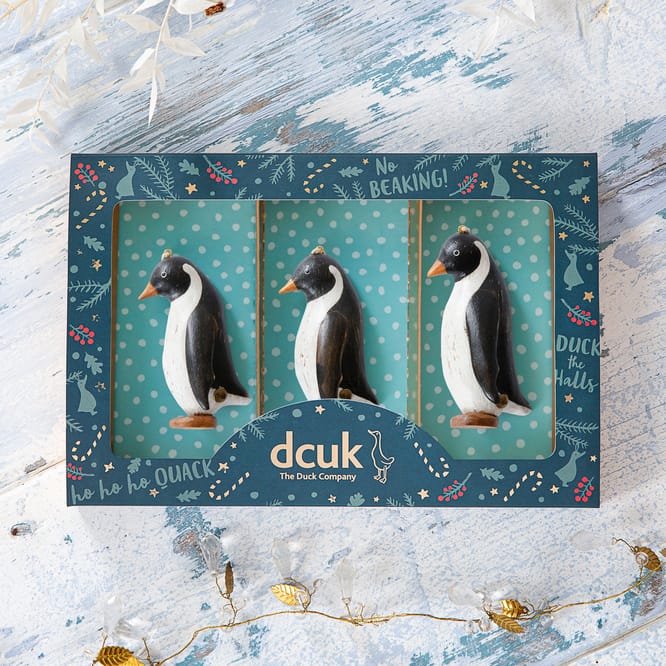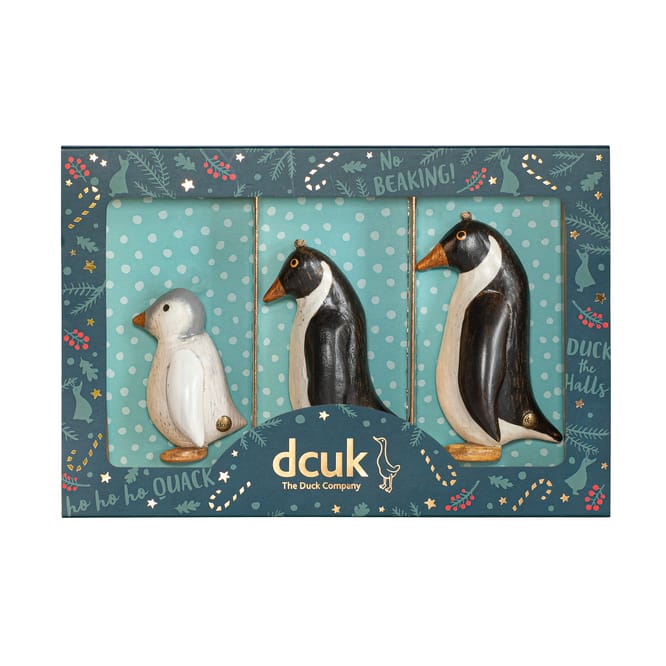 Emperor Penguin Decorations
Code: X21D940 Availability: In Stock
---
Material: bamboo root
Process: carved and painted by hand
Height: 10 cm (approx)
A touch of wintry majesty
In the darkest place on earth, the stars shine most brightly. But the Emperor Penguins keep their heads down, protecting their precious eggs from the bitter cold. We designed this family in awe of these majestic birds, and to invite a few indoors, to enjoy the warmer lights of Christmas.

Each one is like having half of a hand-painted Dinky Penguin, with the other side left smooth and flat for easier, lighter hanging. All our decorations arrive in an illustrated gift box. Perfect for keeping them safe when not on display.
As our characters are all individually made, poses may vary from the photos.
Please remember that we offer FREE UK shipping for any orders over £40.